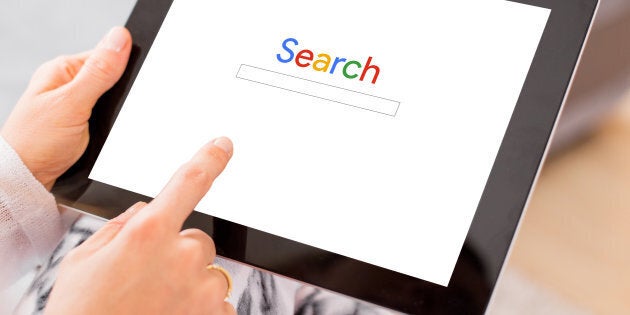 We all joke about the perils of Dr Google -- searching your symptoms such as a headache on the world wide web only to be convinced you have a tumour.
Due to the varied and often unreliable information available when you search for medical answers on the internet, Googling what's wrong with you is obviously not advised. Until now.
Using Google as a legitimate reference tool for illness is about to be a reality. On a company blog the search engine revealed it's plans for searching symptoms on their platform.
"Starting in the coming days, when you ask Google about symptoms like "headache on one side," we'll show you a list of related conditions ('headache,' 'migraine,' 'tension headache,' 'cluster headache,' 'sinusitis,' and 'common cold').
"For individual symptoms like 'headache,' we'll also give you an overview description along with information on self-treatment options and what might warrant a doctor's visit. By doing this, our goal is to help you to navigate and explore health conditions related to your symptoms, and quickly get to the point where you can do more in-depth research on the web or talk to a health professional.
"We create the list of symptoms by looking for health conditions mentioned in web results, and then checking them against high-quality medical information we've collected from doctors for our Knowledge Graph. We worked with a team of medical doctors to carefully review the individual symptom information, and experts at Harvard Medical School and Mayo Clinic evaluated related conditions for a representative sample of searches to help improve the lists we show," the statement read.
Though Symptom Search is not intended to be a replacement for real life GPs -- it's a reference tool only.
Google is rolling out this update on mobile in the next few days.