CANBERRA -- The NSW Greens have responded to claims that a party member and former employee sexually assaulted a young woman, an executive saying she was "devastated" for the alleged victim.
A female journalist aired the claims in a long Twitter thread on Sunday night, which has since gone viral. She claimed the incident, in April 2015, "started as consensual sex and then started to get violent".
"I told him to stop. He held me down and bit me and hit me," she wrote on Twitter, posting a photo of her neck, shoulder and arm with numerous deep bruises and marks.
The NSW Greens confirmed to HuffPost Australia that the man in question had been a party member until recently, and had also been occasionally employed in a "junior role" during election campaigns.
The woman said she reported the incident to the NSW Greens and police, but claimed the party "apparently decided to not cancel his membership". She also claimed to have heard of other women reporting violent experiences with the same man.
"I was told that there were FOUR other complaints about him that were submitted to the Greens, ranging from sexual harassment to assault," she wrote.
"They were informed of this by multiple women and instead of expelling him from the party decided to protect him."
"I am a progressive woman. I have voted for the Greens. It has come to me speaking publicly about this because the institutions did nothing."
In a statement, Greens NSW co-convenor Debbie Gibson said the party first received a formal complaint about the alleged incident in February this year, and member was suspended from the party just a few days later.
"The Greens NSW recognise the ongoing impact and devastating harm caused to people, most often women, who endure sexual assault, violence or harassment. Regarding the incident that was discussed on social media on the 18 June 2017, the Greens NSW first received a formal complaint on 16 February 2017 and the member was formally and indefinitely suspended on 20 February 2017 and all member rights were removed. We also understand that the incident was reported to the Police," Gibson wrote.
"We are devastated for the woman involved and that accusations of this nature have surfaced within our circles. All community members are strongly encouraged to report incidents through formal channels by contacting our Interim Executive Officer, Lesa d​e Leau on lesa@nsw.greens.org.au. An internal report is being prepared on the handling of the complaint and the Greens NSW are in the process of reviewing and strengthening policies and mechanisms for dealing with sexual assault, violence and harassment."
Following her thread, the woman told HuffPost Australia that several state and federal politicians and members had contacted her to offer support. She said one federal senator in particular was "extremely apologetic and genuine" and that several state representatives "also reached out and were great."
"It meant a lot to receive that support and know that they didn't think what had happened was acceptable," she said.
"When I was first in touch with the Greens in February, the woman I spoke to was very empathetic and kind. But then contact just stopped and my emails were responded to."
If you or someone you know is impacted by sexual assault, domestic or family violence, call 1800RESPECT on 1800 737 732 or visit 1800RESPECT.org.au. In an emergency, call 000. For more information about a service in your state or local area download the DAISY App in the App Store or Google Play.
Click below to follow HuffPost Australia Politics on Facebook!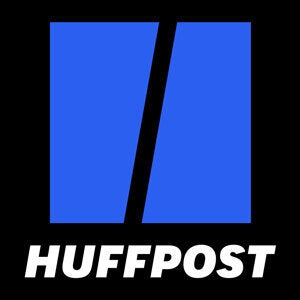 ALSO ON HUFFPOST AUSTRALIA