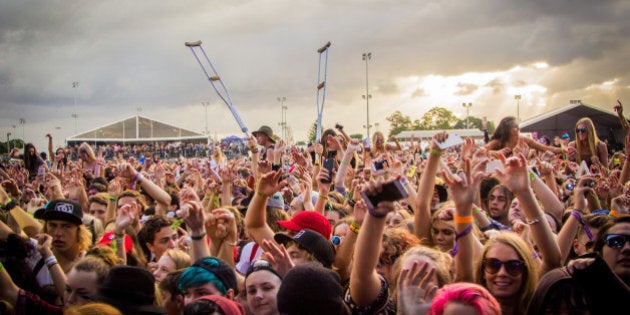 Saturday saw a flood of home-grown and international artists arrive in Maitland, New South Wales for the first leg of the regional Groovin The Moo festival.
Punters narrowly avoided morning downpours as they came in droves to see the likes of Alison Wonderland, Illy, Client Liason, Golden Features and Jarryd James.
Catch some of the day's highlights in photos below.
Groovin the Moo will be stopping at Canberra, Oakbank, Bedigo, Townsville and Bunbury over April and May.