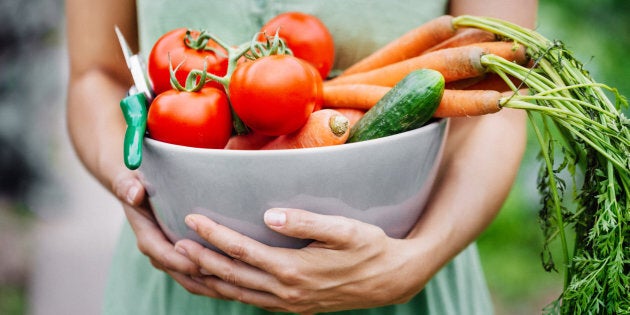 We've all heard of the massive food trend 'paddock to plate', a movement all about highlighting the quality and sustainability of food, and reducing the distance from the farm to our cooked meals.
Yes, growing your own food at home -- even in a small space -- is possible. In fact, it's easy.
To learn how we can grow our own veggies, fruit and herbs at home, The Huffington Post Australia spoke to Glew to share her beginner's tips and advice.
"To put it simply, 'pot to plate' is the notion of food that comes from your garden and is served on your plate. It's the absolute best way to eat fresh and to have full control over what does or doesn't go on your food," Glew told HuffPost Australia.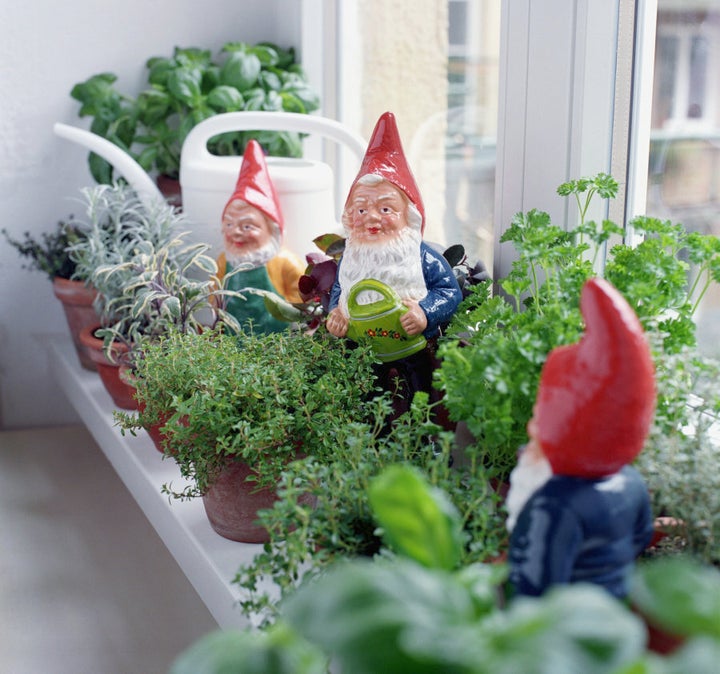 "If you're growing your own produce, you're ensured to be always eating in season, and therefore getting a wide variety of vitamins, minerals and phytonutrients.
"Plus it's fun and rewarding. Picking an entire meal, or just one element, from your garden and serving to your family just feels good."
Here are the main benefits of growing your own herbs and produce:
1. Control
We're increasingly interested in where our food comes from and how it's grown. By growing your own food at home, it gives you all the control.
"Growing your own produce means you have full control over what you put in and on your garden," Glew said.
"Your produce will take up anything that's in the soil or that's sprayed on them. By growing your own you can choose soil that is full of nutrients, and fertilisers that are natural."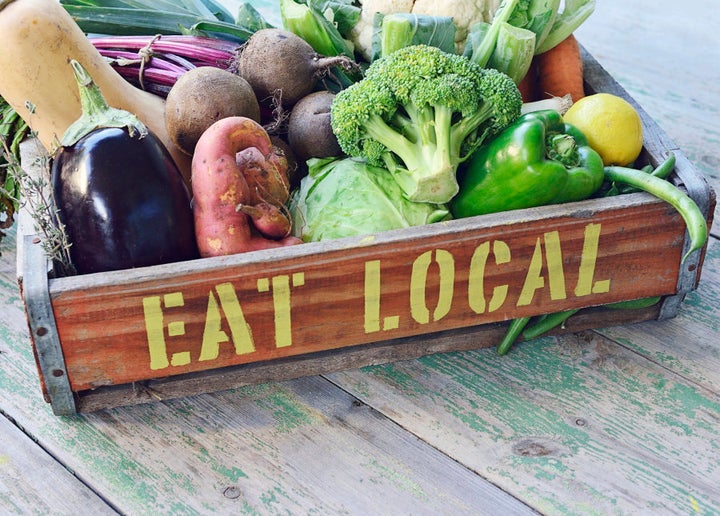 2. Always eat in season
Eating fruit and veggies that are actually in season taste better, are more nutritious and help keep you interested in food (because no one wants to eat pumpkin all year long).
"If you're growing food, you have to eat in season. This means you get a wide variety of nutrients and the produce is as fresh as it can get," Glew said.
3. Mind food
According to Glew, gardening is what we call "mind food". That is, it's a gentle, rewarding physical activity which helps keep our minds and body happy.
"The latest research shows that gardening is the number one activity for mental health longevity. We are out in the sunshine, getting our hands dirty in the soil, being in and with nature."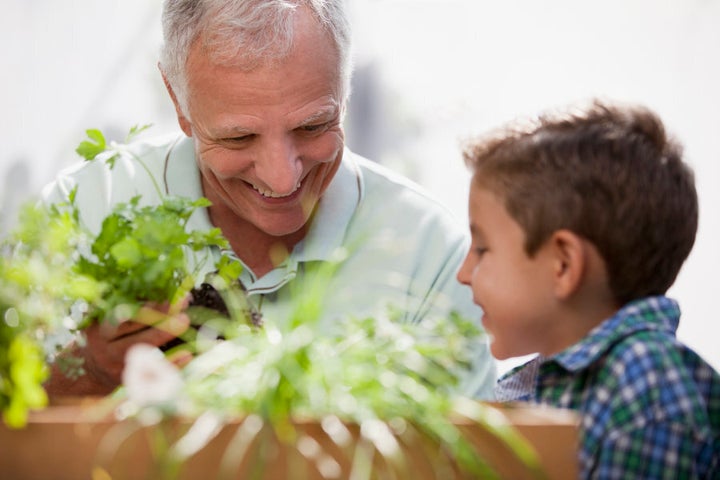 4. Economical
Especially if you prefer buying organic fruit and vegetables, fresh produce can be expensive. Growing your own at home, however, is super cheap.
"Saving money on food, especially good quality, organic fresh produce, is difficult. It's not subsidised by our government and it costs what it costs," Glew said.
"In my opinion this type of food is an investment to your health, but there is a way to save significantly, and that's by growing your own. It cuts the budget dramatically while not compromising on quality and nutrition."
If you're keen to start gardening in your small space but don't know where to start, Glew has these tips and advice.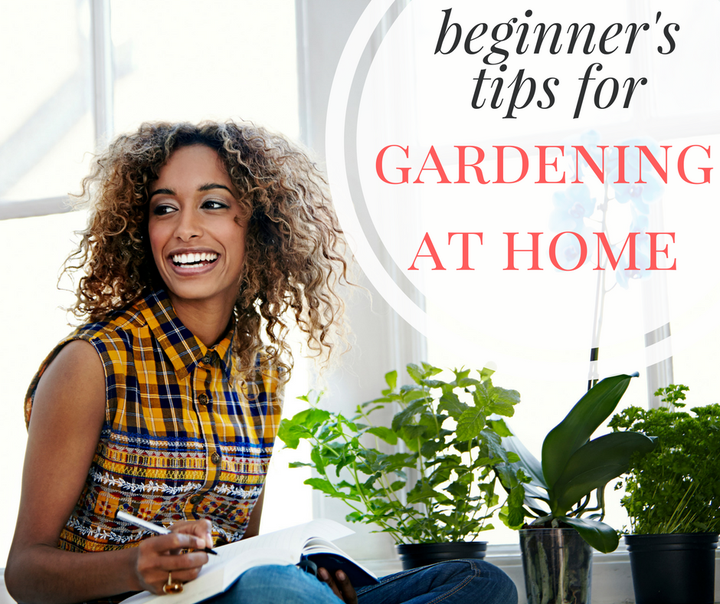 1. Check for sunlight and select your space
"Where you're going to plant your garden, keep your aspect in mind so your garden gets some sunshine," Glew told HuffPost Australia.
"If you have a space that gets a few hours of morning sun, that's where you start. You don't need much -- as little as two hours of morning sun will suffice. If you're planting indoors, the same rule applies.
"If your only option is afternoon sun, this will mean you will need to keep the water up in your garden."
2. Get your soil right
Your soil will determine the success of your plant, as well as its nutrient content, Glew explained.
"Look out for certified organic potting mix at your local plant shop. If you can't find certified organic, then simply organic potting mix is your next best choice," she said.
"The important thing to remember is that you can really grow anything if you have your soil right and you're planting in season."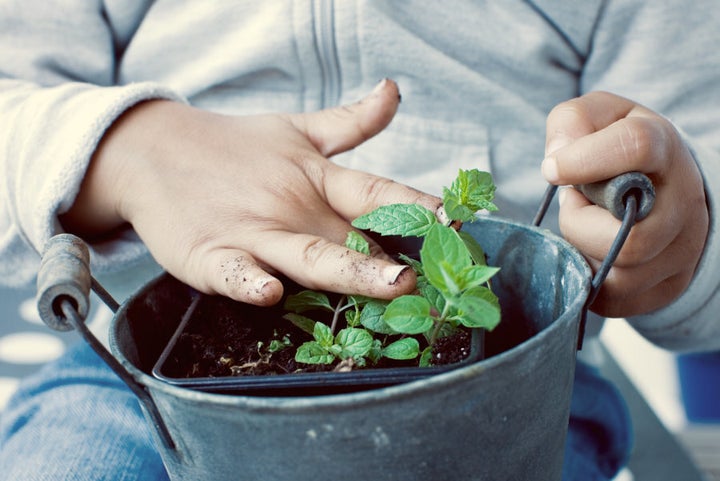 3. Start with the easy plants
There's nothing worse than planting a bunch of plants to find out (after they died) they're the most difficult plants to grow. Start with the easy plants and slowly work your way up from there.
"Start small and build your garden slowly. A lot of time and love goes into vegetable gardens, so you want to make sure you can nurture it and keep up with your busy schedule," Glew said.
"Some of the easiest herbs to grow are mint, rosemary, basil and parsley. Make sure you plant mint in a pot on its own, or it will take over your whole garden -- it's technically a weed.
"For fruit, strawberries are always extremely rewarding as you get a lot of yield from a plant, as you do with tomatoes. For veggies, all year round lettuce, beet, kale and beans are all hearty and grow in abundance."
4. Plant what you like to eat
There's no point planting some exotic fruit if no one's going to eat it. Stick to the fruit and veggies you and your household love to eat.
"Plant what you and your family like to eat and in the ratio of how much you eat," Glew said.
5. Mass plant
To avoid the disappointment of your one tomato plant dying, Glew recommends mass planting.
"Once you've found your space, to get the most out of your garden mass plant it. Plant lots of what you love to eat, even it it's just in one pot," she said.
"When you're planting in a small space, it's important to look out for companion plants -- those that support their neighbours' growth. This way your small space will have the best chance to provide you with a fruitful garden."
Companion planting guide

Vegetable, Companion

Asparagus -- Basil, coriander, dill, parsley, carrots, tomatoes, marigolds
Beans -- Beetroot, carrot, cabbage, cauliflower, cucumber, celery, corn, eggplant, peas, potatoes
Broccoli -- Basil, cucumber, dill, garlic, lettuce, marigold, mint, onion, potato, radish, rosemary, sage, thyme, tomato
Cabbage -- beetroot, celery, chamomile, dill, mint, onion, potato, oregano, rosemary, sage
Chives -- Basil, carrots, marigold, parsley, parsnip, strawberries, tomato
Cucumber -- Beans, celery, corn, dill, lettuce, peas, radish
Lettuce -- Beans, beetroot, carrots, corn, marigold, onions, peas, radish, strawberries
Parsley -- Asparagus, beans, radish, rosemary, tomato
Peas -- Beans, cabbage, carrots, celery, corn, cucumber, lettuce, marjoram, parsnip, potato, sage
Spinach -- Beans, lettuce, peas, strawberries
Tomatoes -- Asparagus, basil, broccoli, carrots, cauliflower, celery, marigold, capsicum
Zucchini -- Flowering herbs (for pollination)
Click below to follow HuffPost Australia on Snapchat!