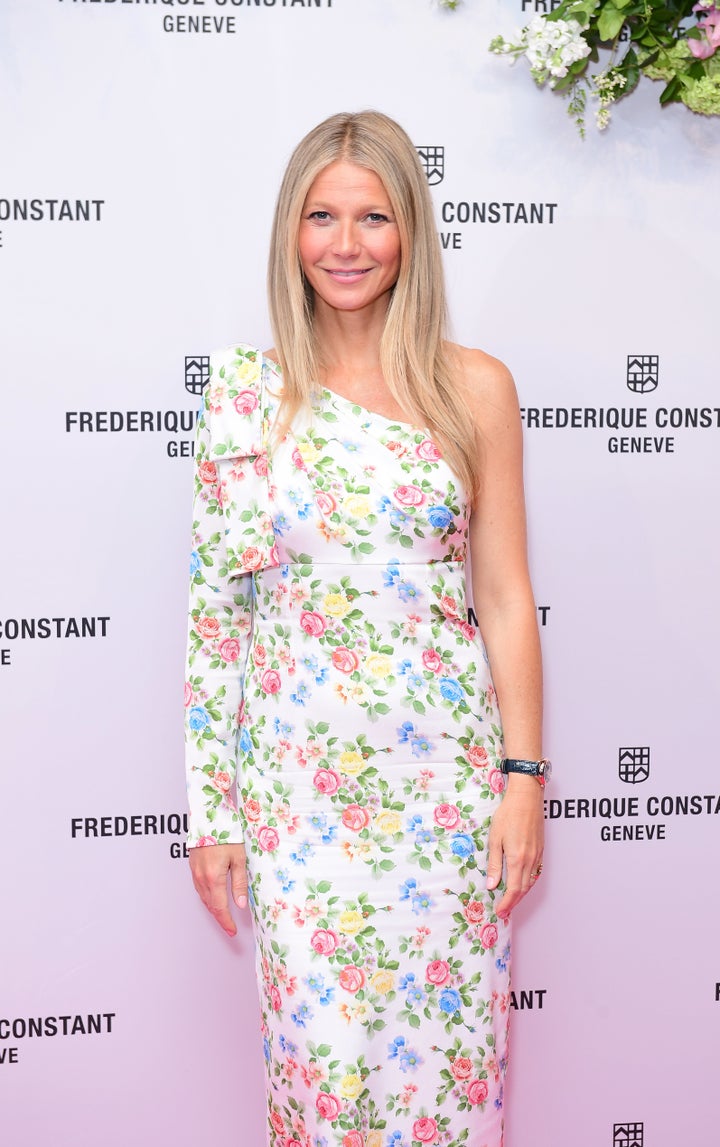 Gwyneth Paltrow never expected to walk down the aisle again.
The Goop founder tied the knot for the second time, marrying Brad Falchuk this past weekend in a small but star-studded ceremony at her East Hampton, New York, home. Guests included Robert Downey Jr., Jerry Seinfeld, Cameron Diaz and Diaz's husband, Benji Madden, with director Steven Spielberg serving as the unofficial videographer.
Paltrow, 46, was previously married to Coldplay frontman Chris Martin, with whom she shares 14-year-old daughter Apple and 12-year-old son Moses. The two "consciously uncoupled" in 2014 after 10 years of marriage.
"I think that marriage is a really beautiful, noble and worthwhile institution, pursuit and endeavor," she said in a recent interview for Marie Claire U.K.'s November issue. "Because I don't think you get married and that's it ― I think it's the beginning. You create this third entity, this third being that you have to nourish and look after."
"For a while, I thought, I don't know if I'd ever do it again. I have my kids ― what's the point?" she added.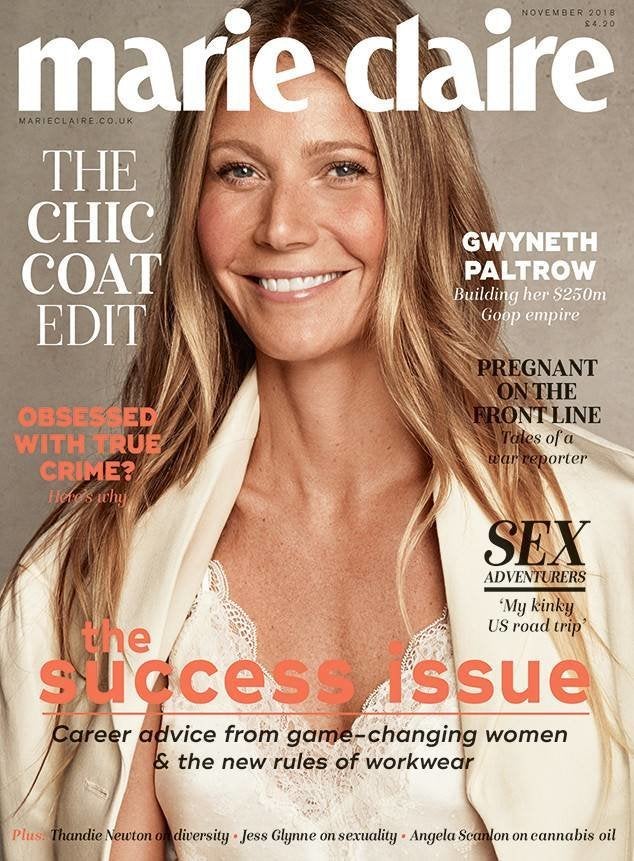 But meeting Falchuk, who has two children of his own from a previous marriage, changed everything for her.
The two first came across each other in 2010 on the set of "Glee," which Falchuk co-created with Ryan Murphy, when Paltrow appeared as a recurring guest star. The couple didn't go public with their relationship until much later, when they both attended Robert Downey Jr.'s 50th birthday bash after years of dating.
"I met this incredible man, who made me think, no, this person is worth making this commitment to. I'm very much the marrying kind," she told the magazine. "I love being a wife. I love making a home."
Paltrow confirmed that the two were indeed married after reports circulated over the weekend by posting a sweet photo of their sleek gold wedding bands on Instagram.
"We feel incredibly lucky to have come together at this juncture in our lives, when our collective successes and failures can serve as building blocks for a healthy and happy relationship," the couple said at the time.