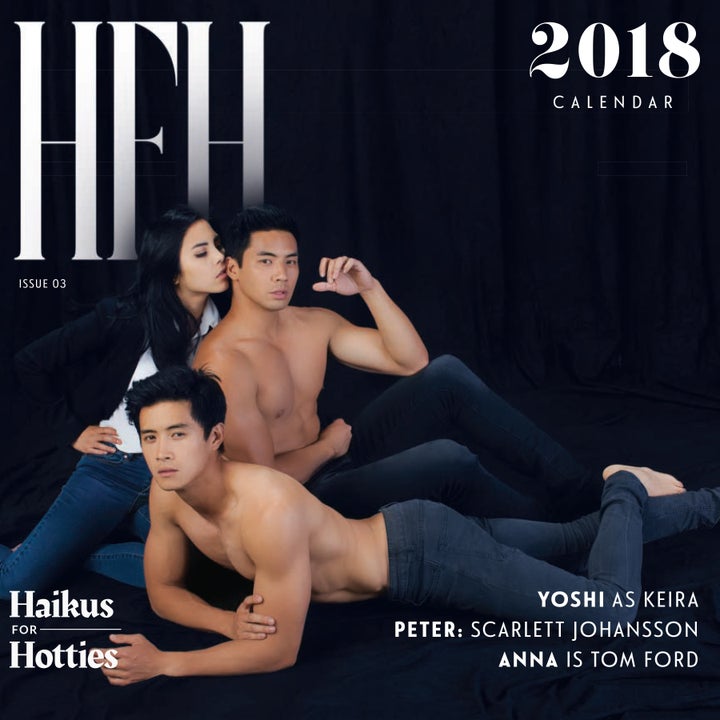 A new calendar portrays Asian men in a way that they're rarely seen.
Writer Ada Tseng reached out to a number of Asian men, ranging from actors to media professionals, and got them to pose as magazine cover models for her annual "Haikus For Hotties" calendar.
Though readers get a healthy dose of eye candy, Tseng ultimately wants to show that Asian guys deserve to be on covers ― regardless of what the entertainment industry might think.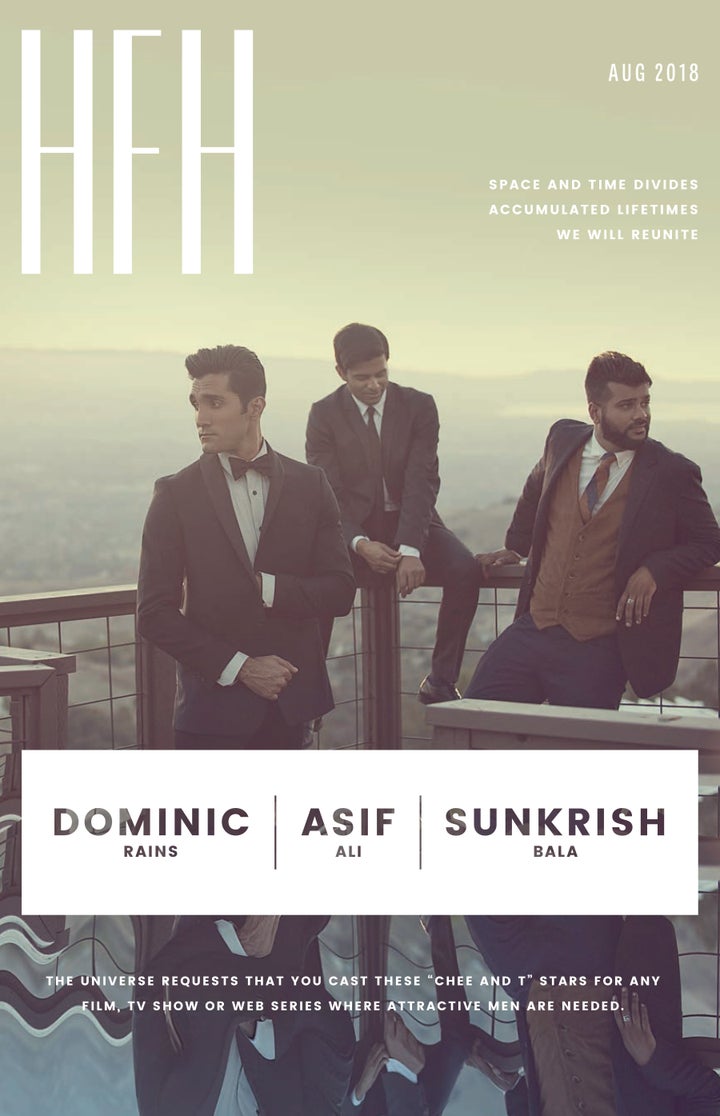 The calendars are a "nod to the fact that Asian men are now sometimes featured inside the magazines, but still rarely on the cover," Tseng told HuffPost in an email.
The project features big names including "Into the Badlands" and "Iron Fist" star Lewis Tan, "The Walking Dead" actor Sunkrish Bala, and Kevin Wang, fashion editor of GQ Taiwan. Along with the steamy photos that were edited into magazine covers, each image is accompanied by a haiku about the respective model. The calendar is currently available for pre-order and will be officially released on Nov. 29 at a panel featuring many of the models.
"Haikus For Hotties" might be a super fun, lighthearted project, but the larger message behind it is one that Hollywood needs to hear. The shock and praise surrounding the recent Entertainment Weekly cover featuring "Crazy Rich Asians" stars Constance Wu and Henry Golding showed how uncommon it is to see Asians splashed across magazines, Tseng said. People of Asian descent commented on how momentous the cover felt to them, with many saying the image felt like proof that Asians have a chance in Hollywood.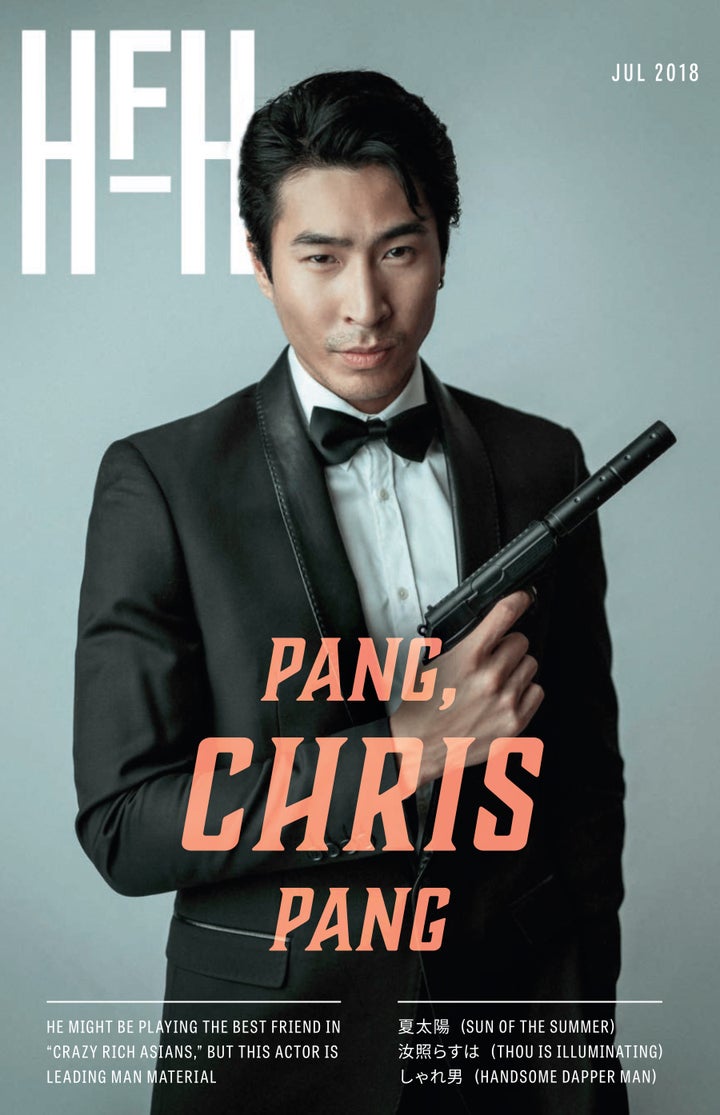 And though the cover may not have felt like a big deal to some, it's this symbolism that speaks volumes, Tseng said.
"In some ways, it feels very old-school, since everyone reads things online now, but it represents an old-school prestige and legitimacy," Tseng said.
But the underrepresentation of Asians goes beyond just magazine covers. The group made up less than 6 percent of speaking characters in Hollywood films from 2007-2016, according to a 2017 USC Annenberg study. Asian men especially still have a difficult time being seen as desirable or worthy of leading roles ― something that Aziz Ansari has spoken out about in the past. Earlier this year, Steve Harvey even laughed at the idea that anyone would be attracted to an Asian man.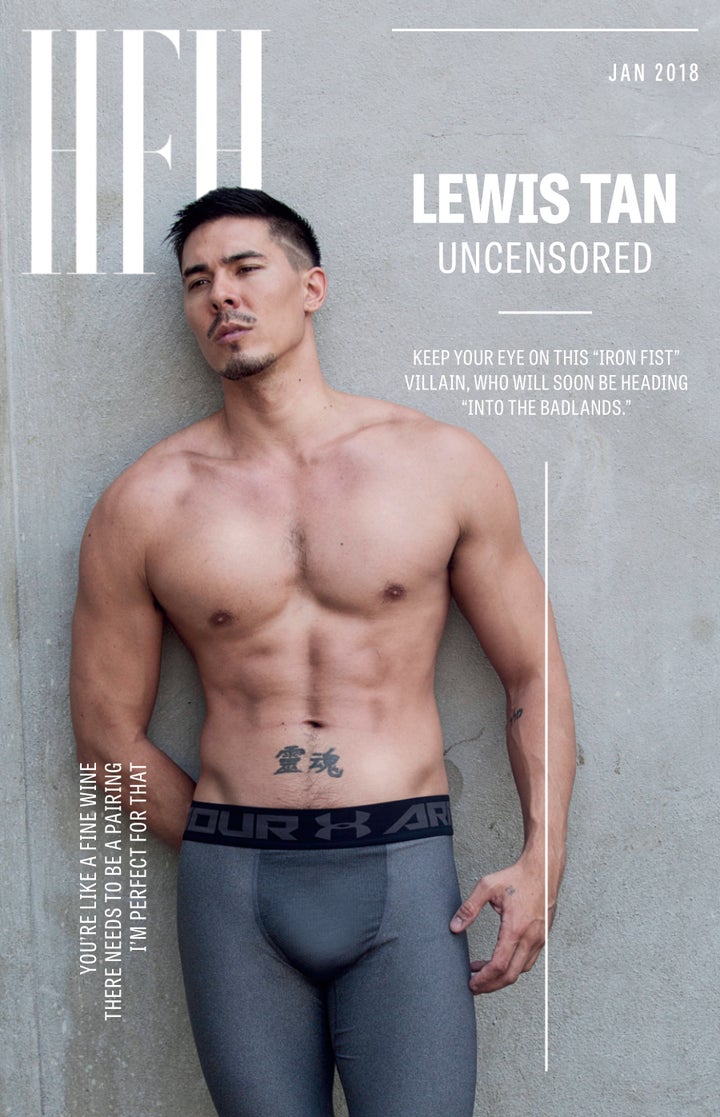 And that's why Tan said the project was important to him.
"I normally wouldn't have much interest in being a part of a calendar, but I feel very strongly about the message behind this and thought it would be a fun way to add to the narrative we are pursuing of ending stereotypes and false imagery of the Asian American man," he told HuffPost in an email.
The 30-year-old actor was applauded back in March for his performance in Netflix's "Iron Fist" as well as his criticism of the series' decision to cast a white actor as the lead in the series, which has undeniably Asian elements. When it comes to Hollywood, Tan told HuffPost that it's crucial to speak out and challenge the status quo.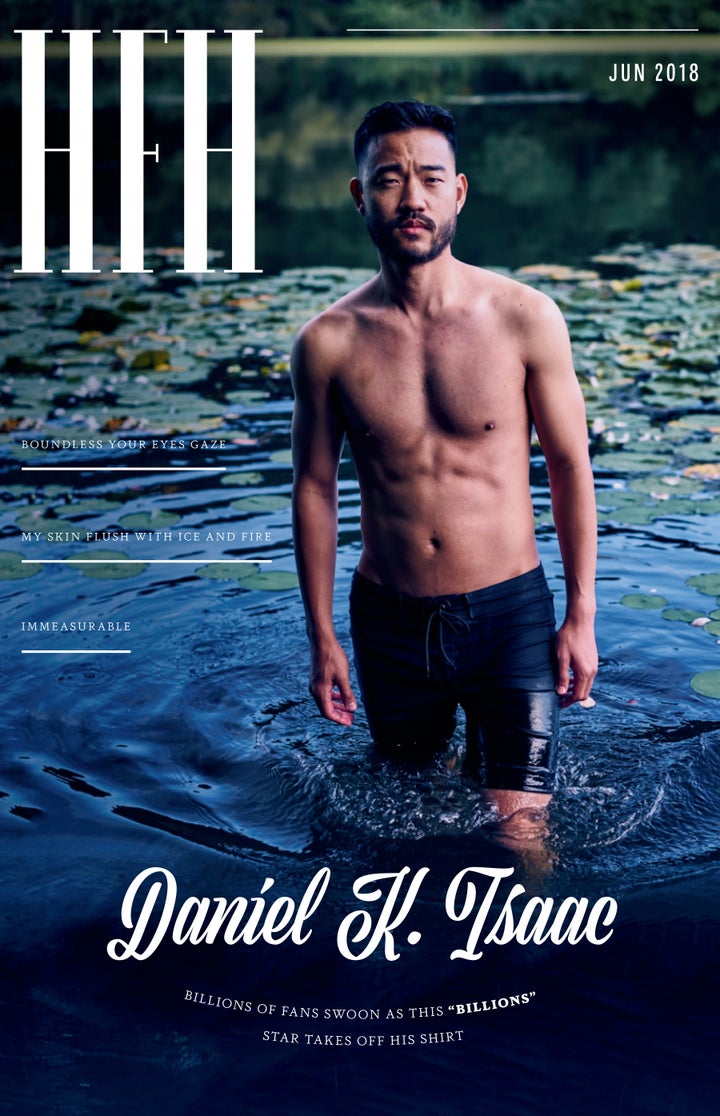 "These things take time. That is why having these conversations is so important, [as well as] using your talent or gifts to create something that will oppose these old stigmas and inspire the changes we want to see," he said. "Times have changed and Hollywood will have to change too if they want to stay relevant and make money ... I believe in the next few years we will see much more POC in leading roles, magazine covers and much more."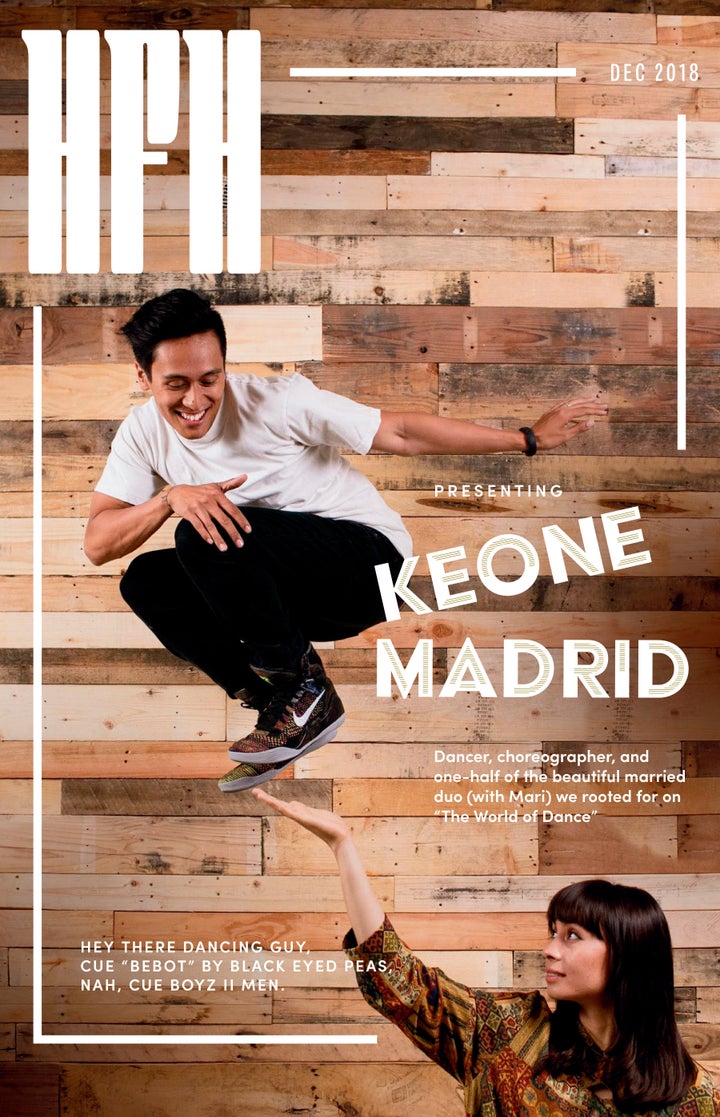 Indeed, research shows that diverse movie casts bring in profit, outperforming white ones at "every budget level." But diversity doesn't just matter when it comes to money ― on-screen representation affects how we see ourselves. For people of color who aren't often seen in media, they could question whether they're truly valued in society, Ana-Christina Ramón, assistant director of the Ralph J. Bunche Center for African American Studies at UCLA, previously told HuffPost.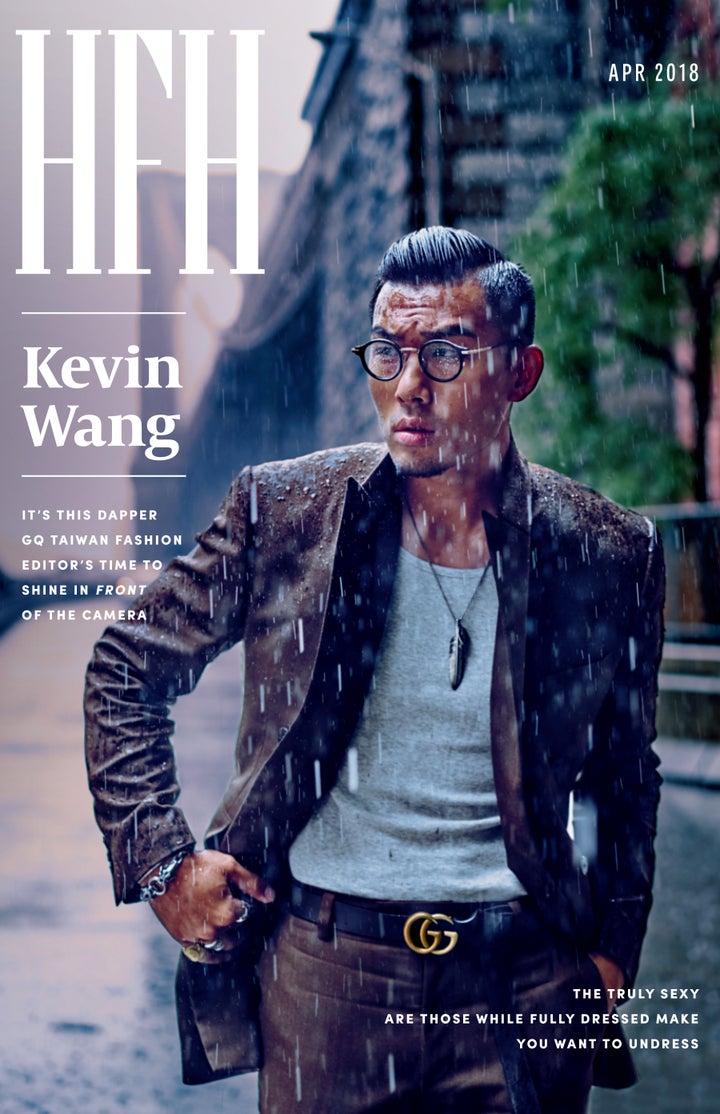 Tan mentioned to HuffPost that he's witnessed the power of representation himself.
"I have seen it firsthand and spoke to kids and teens at events like Comic-Con and heard their personal stories of how being unrepresented has made them feel," he told HuffPost. "Moments like this have had a tremendous effect on me and inspired me even more to be the best influence possible, to push the boundaries of my own art."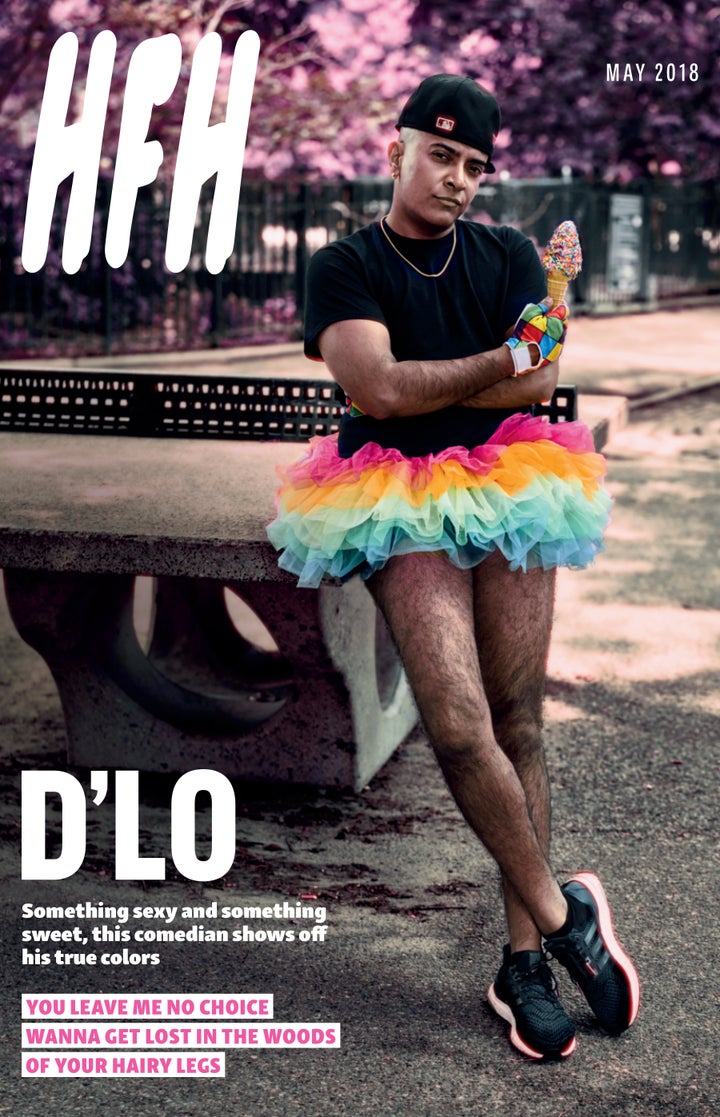 Tseng said that she hopes the calendar will not only get people to make a conscious effort to include more diverse voices in media, but also push others to support Asians in the entertainment industry.
"I hope that people are inspired to look up every one of the creative folks on the calendar to learn about their work," Tseng said.