Halima Aden was the star of the UK's first Modest Fashion Festival, which turned a spotlight onto luxury fashion that caters to women who prefer to dress modestly, for cultural or religious reasons.
Aden, who made headlines earlier this year for her Vogue Arabia and Allure magazine covers, said the fashion on show at London's Grosvenor House hotel on 21 October, would fill a major gap in the market.
She often finds it difficult to find modest outfits to wear to events which require her to find something a little more luxurious.
"For the first time, modest fashion is going from high street to luxury, because we want luxury too," she told HuffPost UK.
"Finding something luxurious that also fits my definition of modesty is very difficult. So it's nice that designers are starting to cater to that."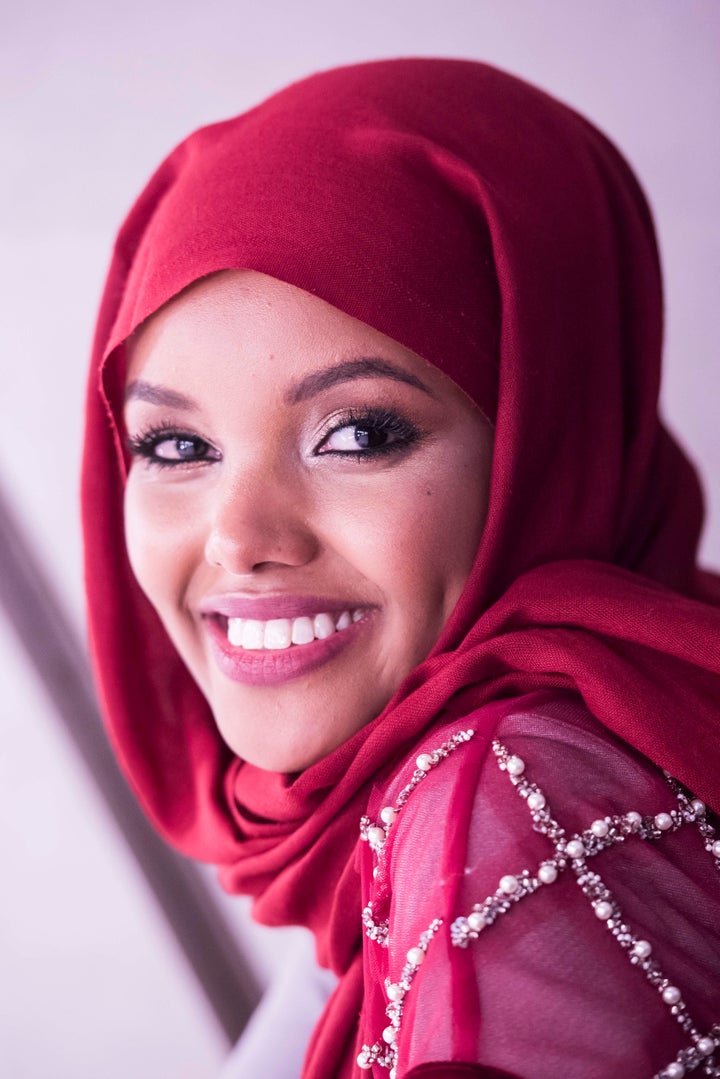 Human rights barrister and event organiser Sultana Tafadar told HuffPost UK that modest fashion should cater to women who are interested in attire at the luxury end of the scale.
"There's a growing middle class of Muslim professional women who have the disposable income to wear luxury ready-to-wear and couture outfits.
But designers at the moment aren't catering to the modest dresser at the luxury end of the market- except for the odd one or two pieces in a collection that may be suitable."
With sponsors like Charlotte Tilbury and Bentley, it is clear that luxury brands believe there is money to be made from the modest fashion market.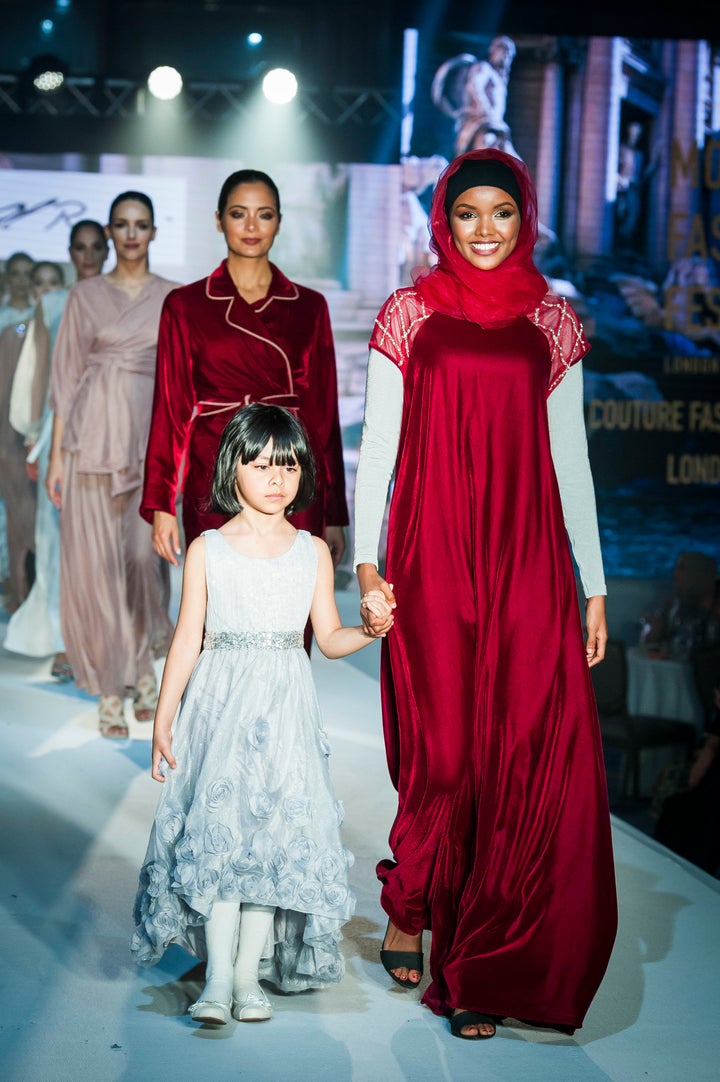 The modest fashion aesthetic has exploded on the international fashion scene, but is a modest style of dress significant for women who come from diverse backgrounds?
Tafadar seems to think so: "Modest fashion has really taken on its own life, especially with social influencers.
"The message we want to get across from this event is that modest fashion isn't just exclusive to people who wear hijab.
"It kind of transcends all races, religions and boundaries. We hope modest fashion will evolve into every sphere: from sportswear, to casual, to luxury."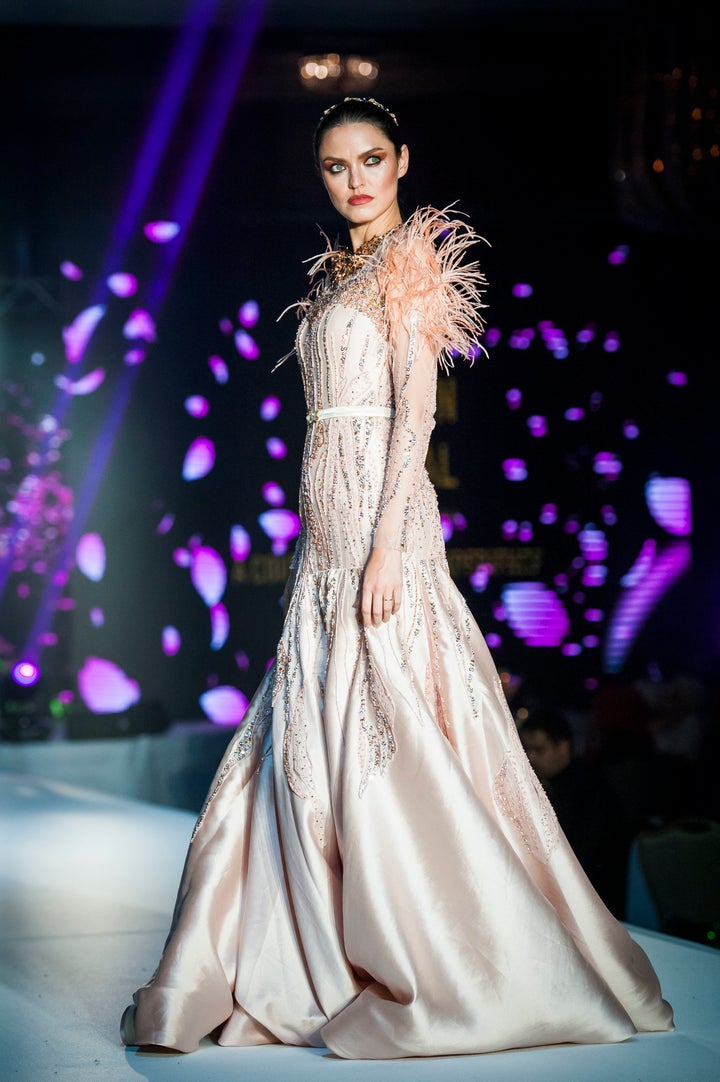 One of the designers of the night, Raishma Islam, took a minute to discuss her view on modest fashion with HuffPost UK.
Interestingly, her eponymous brand had not taken part in a modest show before. A Raishma collection typically features garments ranging from mainstream styles to more covered-up attire suitable for modest dressers.
"The UK is so mixed and diverse now," said the designer. "I feel like if Muslim women want to dress modestly then that should be accepted.
"A lot of the high-street stores have caught up to that idea and you've got the big, couture designers doing it as well.
"Even our own collection, (soon to launch in Debenhams in the Middle East), has a mixture of modest and not so modest clothing and I think that represents the customer now - a mixture of tastes."
There are certain elements of modest wear that fit really well for anybody. It may not be for everybody to choose every single piece, but they may choose one or two elements and wear it their own way.Raishma Islam
Islam further pointed out the universal potential of modest attire.
"There are some really beautiful pieces with long sleeves and lengths and loose fits," she said.
"I mean look at the cape style, for example. It's a trend that's run through from high-street to couture. You're fairly covered up."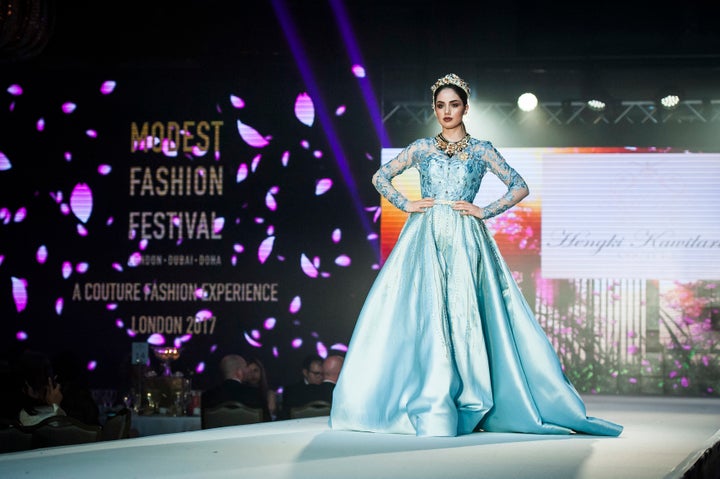 Throughout the night, there was a strong emphasis on modest tastes being relevant to UK women who are not only Muslim-observant, but may simply wish to try something for its stand-alone beauty and elegance.
There is a spectrum on the definition of modest dress, too. With traditional garments coming from Indonesian designers like Zubedi being almost entirely covered up.
Whereas others, like UK-based Raishma, allowed for a bit of skin on show and hinted at the female form under the fabric.
"It's important to know that modesty is an individual's personal preference and it differs from girl to girl," Aden explained.
"There is no right or wrong."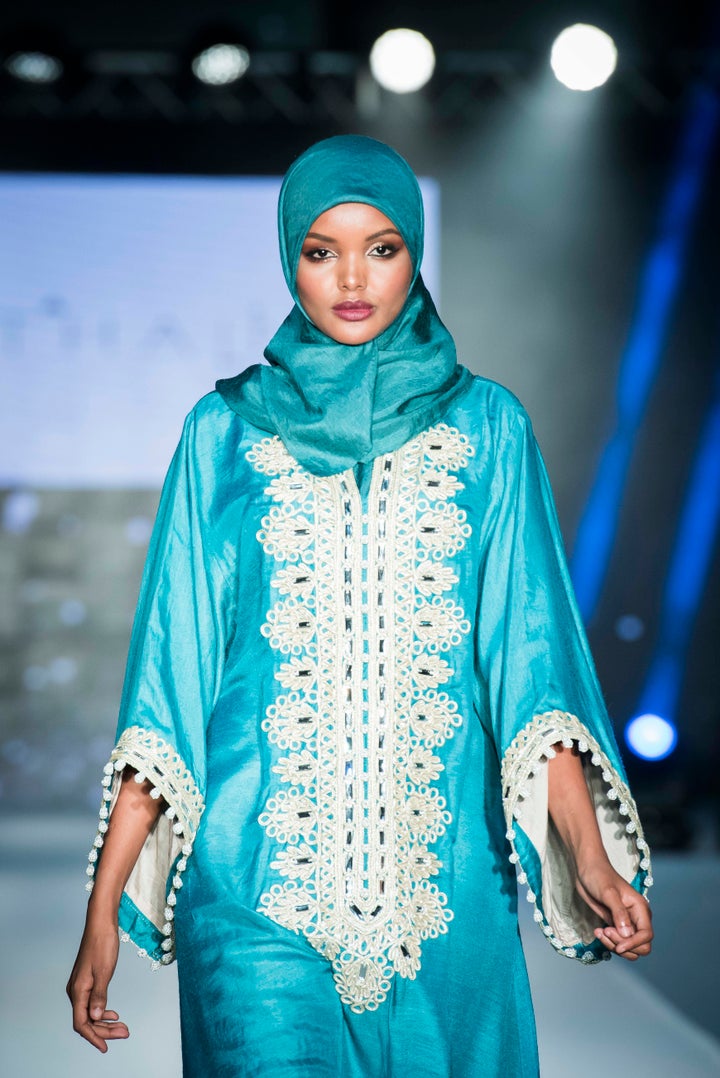 One of the night's biggest take aways was the fact that it's every woman's choice whether or not she wants to dress modestly - depending on her outlook, sartorial taste and the time of year.
Take a look at some of the images from the memorable event.