It takes a certain kind of team to rouse the public's interest in a (G-rated) t-shirt competition, particularly one held by two skinny guys in their jocks on a Friday afternoon.
But if The Drive Home radio hosts Hamish Blake and Andy Lee have taught us anything, it's that enthusiasm is infectious (well, theirs' is, anyway) ... even if they aren't really trying that hard.
Continuing to uphold their status as the funniest guys on radio, Friday afternoon (known affectionately to Hamish and Andy fans as 'Pants Off Friday') saw the duo attempt to break a world record in a segment titled 'Making History That No One Will Remember'.
The aim of the game was simple: in order to become a world record holder, Hamish must don a total of 31 t-shirts in one minute.
"It's not like this is the greatest thing that's ever been done," Hamish said. "We're sort of mildly excited now we can see the t-shirts."
Enthusiasm from callers also proved to be so-so, including from Brent, the listener who challenged Hamish and Andy to perform the stunt to begin with.
"I feel like you've taken it too far -- almost," Brent told the duo. "I feel like it's become more famous than it should have."
After a few false starts, the record breaking attempt was officially on, broadcast live on air as well as on Facebook. (It's worth mentioning that at the time of writing, the Facebook Live post had amassed over 108,000 views and close to 2,000 comments, suggesting people cared more about the attempt than Hamish and Andy originally assumed.)
But did they get there in the end?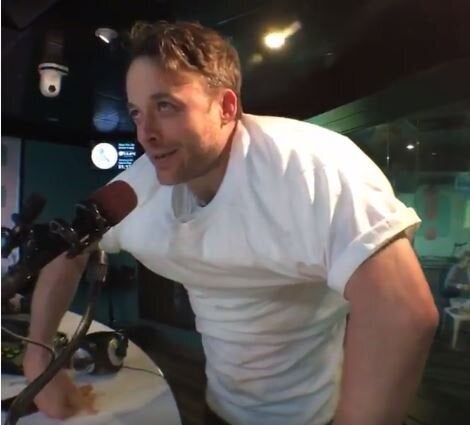 Falling five t-shirts short of the mark, Hamish likened his appearance to that of a "dingle dangle scarecrow".
"I've never worn 26 t-shirts before," he said. "It's not as fun as you think it is."
"I do look slightly performance-enhanced."