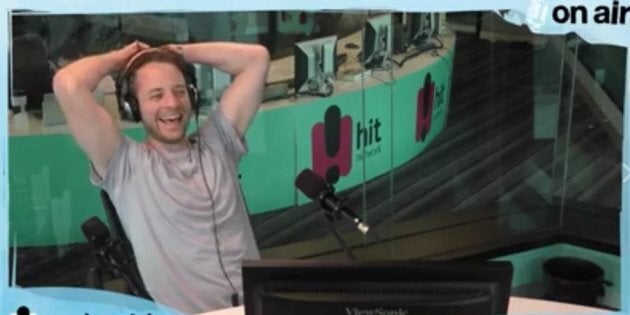 Ever had to give a character reference for a friend who was going for a new job? It was probably a bit nerve-wracking, all the pressure to help your mate get their dream gig. Now imagine doing it for someone you'd never met -- and absolutely crushing it.
That's what happened when radio hosts Hamish and Andy tried out a prank call yesterday, and instead of getting an embarrassing situation on-air, they instead stumbled upon a man who can safely be called one of Australia's most top blokes, who improvised an incredible reference for a guy he had never met. James Lord, from Melbourne, went along with a weird phone call and told Andy -- posing as the boss of an accounting firm -- all about how "Tim Barnard" (Hamish) was a bilingual charity advocate.
"I got you covered," Lord confidently tells Hamish, who claims to have put a random number in the references section of his CV.
Lord took the prank call in good faith, taking to his own Facebook later to joke about it:
And on Wednesday night, Lord and Andy Lee appeared on The Project panel to confess #AustraliasGreatestBloke does have a girlfriend.
"There's been 70,000 comments on this Facebook page and half of them want to date James now," Lee said.
Lord, who is an electrician, thought they may have been put off by the lying but alas.