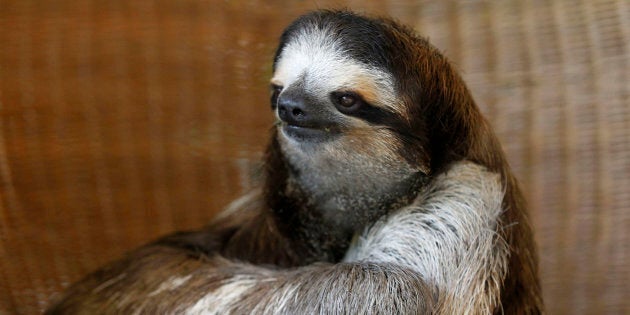 Okay. A confession. We're a day late. But given we're celebrating International Sloth Day we thought that was kind of on point.
Falling on October 20, International Sloth Day celebrates all things related to the slow-moving, unusual-looking, and often misunderstood mammal.
First of all, the sluggish tree-dwellers live in the tropical rain forests of Central and South America.
Second, they really really take their time moving about -- at a rate of about 40 yards per day and eat leaves, twigs and bugs.
Not only are they slow, but they also sleep a lot, around 15 to 20 hours every day.
There are also not 1, but 2 types of sloths: 2-toed and 3-toed. These types are broken down into 6 species.
What's more, in Costa Rica, where there are heaps of Sloths, there's even a Sloth Institute that's declared October to be Sloth month.
It wants young people around the world to take part in their school challenge that's urging youngsters to come up with an anti-pet trade campaign to submit by the end of the month.