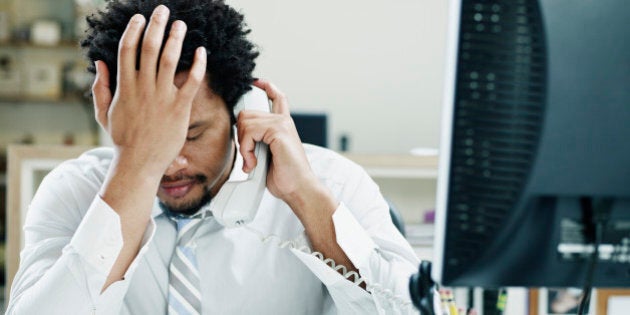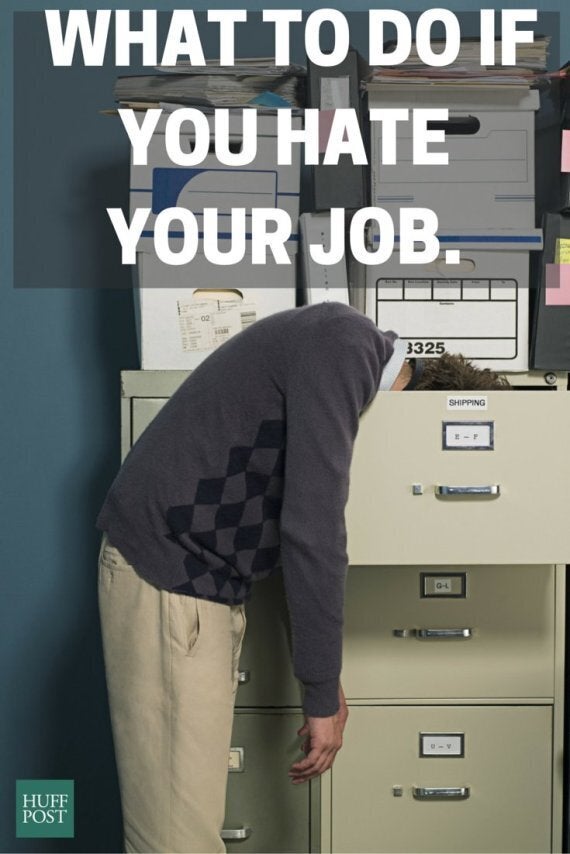 Are you unhappy in your job? Turns out, you're not alone. In fact, according to a recent survey of 4800 Australians, you're actually in the majority.
Sound depressing? Well, it is.
According to the survey, conducted by Survey Sampling International on behalf of SEEK Learning, not only were less than half of Aussie workers happy with their jobs, only a small percentage of those were actively look to change their situation.
"Modern society has changed over the last 10 years or so in terms of the pace and the pressure of the working environment. I think many people out there are experiencing that juggle and that struggle," Adele Sinclair, wellness coach and trainer at Wellness at Work Australia told The Huffington Post Australia.
"There is a decreased certainty surrounding the stability of roles and an upswing of the casualisation of roles, which certainly adds to that stress.
"Then, once you have someone who is feeling stressed, it affects their 'happy' hormones, which means they are more likely to feel unhappy and depressed at work. It actually can become a bit of a cycle."
One apparent solution to this problem would be to throw in the towel and start looking for a new role, but Sinclair says that's often easier said than done.
"That's an easy thing to say, 'if you are unhappy just look for another job'," Sinclair said. "But some people don't have that choice.
"While a new job can be an option for a lot of people, it's also not an option for a lot of people. It's dependent on the level of studies someone has, skills, the area of knowledge they have... If you're a plant scientist working in a particular niche, for instance, it's not as if you have endless options."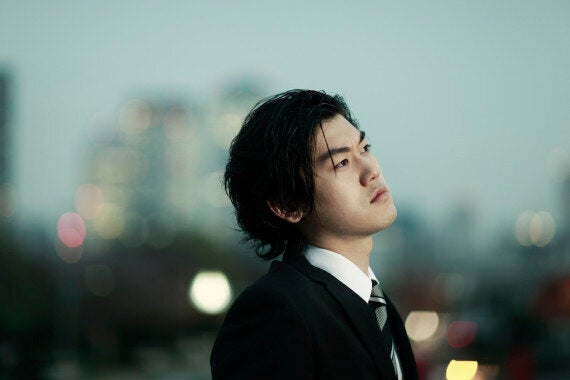 Decreased job stability is one factor contributing to worker stress.
Instead, Sinclair suggests looking at ways you personally can change your current working situation for the better.
"One thing I would recommend is having a look at what we choose to give the most attention to from day to day," Sinclair told HuffPost Australia. "What are we going to get fired up about?
"I'd suggest trying to let the daily annoyances slide by. In any workplace, in any job, there are going to be annoyances, and it's a matter of your own conscious mindset about what we choose to allow get under our skin.
"Try not to get fired up about everything, just the things that matter. It's a classic case of choosing your battles."
Sinclair also says having a trusted friend in the workplace can make a big difference, though she draws the line at 'friend' meaning a mutual whinging buddy.
"Particularly in negative workplaces, it's really important to have a buddy. Someone that you trust. Someone you can go to that is supportive and positive," Sinclair said.
"By that, I mean someone you can share honestly with, not necessarily just to complain with. That kind of relationship will see you walk away having just marinated in that negativity, which achieves nothing.
"You want to be able to stay above the negativity and gossip, as all that does is gets your stress hormones fired up with nowhere to go."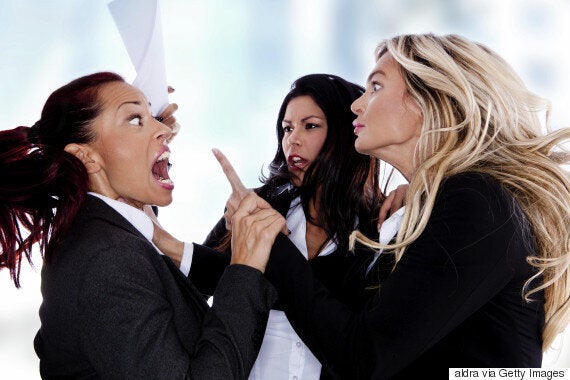 Choose your workplace battles.
Another tactic Sinclair recommends is taking a "helicopter view" when it comes to certain events or situations which are stressing you out.
"A lot of stress comes from our perception of the situation. Often we can look at it with our own lens and not at necessarily what's going on," Sinclair said.
"Ask yourself: is this going to matter in a week? In a year? Is it going to affect my life? Of course, we all have interpersonal challenges and so forth, but the magnitude of those challenges can easily be blown out of proportion.
"When approaching these situations there are three positions -- our own position, the other person's position, and the big position, or the helicopter view. I would always recommend people try to view things in a position other than just from our own point of view, to give you perspective."
Of course, depending on each circumstance, sometimes there is no way to make a particular employment situation any better, and the only thing to do is to start looking elsewhere. However, particularly given the current climate in Australia, Sinclair urges those considering a career change to give their current situation the best shot they possibly can before deciding to hand in your resignation.
"First and foremost, look at what you are able to change yourself," Sinclair said. "Whether that's your own mindset, or seeking out opportunities within your role in order to improve the situation and your own satisfaction, or talking to a manager about different ways to move forward -- only once you have exhausted those options should you start looking for alternatives.
"Once you get to the point where you have tried everything, you are more likely to be able to leave without an emotional charge, either positive or negative. You don't want it to be a real wrench and not a real joy either. You want to be emotionally resolved with the situation.
"But don't cut what you can untie. You never know who is going pop up in your career at a later date."