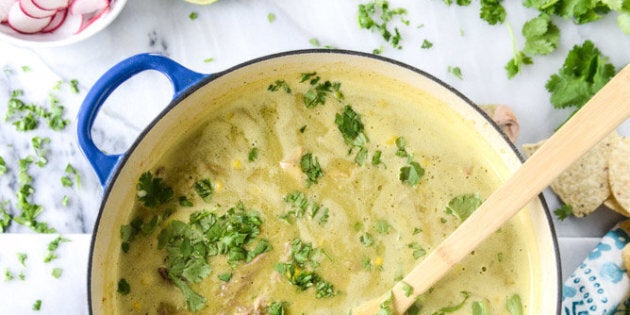 If you find yourself among the many other folks who week in and week out hope to eat well, but always seem to fail to do so, we have a solution. It's a little thing called Sunday meal prep. Meal planning is a hard habit to instill into your life, but if you do it with the right recipes ― i.e. healthy recipes that are easy to make and taste delicious ― it's actually very easy.
We have those recipes for you.
Avocado toast to get your morning started off right (these are to be assembled right before eating ― just prepare the corn topping ahead of time). There's a quinoa salad and stuffed sweet potatoes that double as a great lunch or a side for dinner. And, a warming corn chicken tortilla soup, which is just the kind of thing we crave when the nights start to cool.
Did we mention the dark chocolate cashew butter cups? They're just the treat you need after you put all that work into meal planning ― plus, a little bit of chocolate can be good for you, especially if it's mixed with toasted quinoa.
Get to it folks, and let this week be the week you succeed.