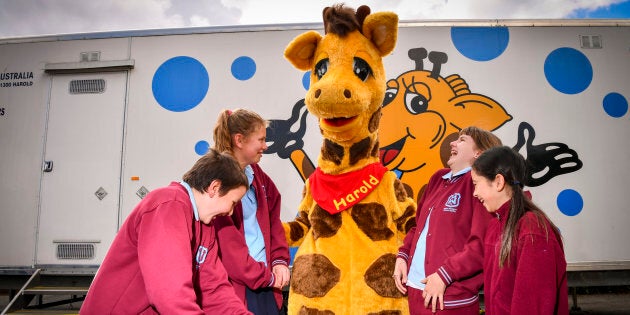 The government has confirmed it will commit "longer term" funding to Life Education and its mascot Healthy Harold, after a massive uproar when money was cut from the program.
Life Education announced on Tuesday that "our 2017/18 Budget Submission was unsuccessful" and that the program, which takes its famous van and giraffe mascot to schools nationwide with messages about healthy lifestyle choices, had been defunded.
"This is quite a remarkable given the compelling need that exists across our community for strong, sustained and effective preventive health education," Life Education said in a statement.
On Thursday, Birmingham fronted a Senate estimates hearing with officials from the Department of Education. Labor senator Deborah O'Neill took him to task over Healthy Harold, asking for some more information about how and why the funding was cut in the first place, and how it would be funded into the future.
Birmingham put the funding furore down to an "administrative problem", claiming Tuesday was the first time he had heard of Life Education's funding being cut.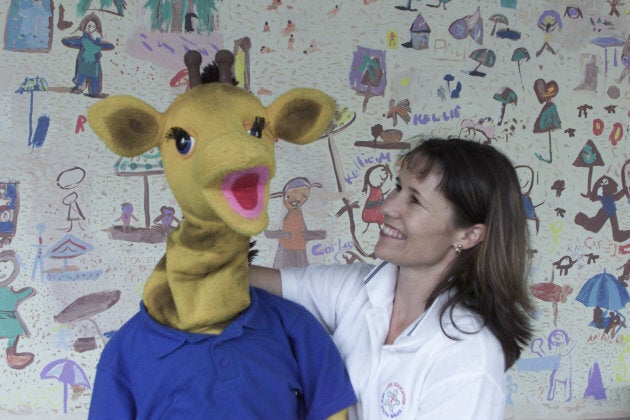 "I had my office get in touch with the organisation that operates Healthy Harold and commit to them that we would work with them in terms of the details of the funding request," he said.
"We got in touch with the [education] department to make clear we expected that support would in fact flow to Healthy Harold."
Birmingham said a meeting between department officials and Life Education staff would happen on Monday, to hash out details of what funding is required. Birmingham said Life Education had been receiving around $200,000 per year from the federal government, and said he expected that arrangement would continue. While budget spending arrangements have been locked in, the minister said Life Education's funding would be found from "discretionary funding" from general programs within the education portfolio.
"We will make sure funding certainty and security is there for Healthy Harold to continue to provide a positive health education message to school children," he said.
"We'll be able to draw money from existing sources... there are general program streams overall where there is some discretionary funding to support initiatives such as health education. This will be a priority."
"Harold will be able to meander his way around Australian schools like a good meandering giraffe."
In a follow-up statement on Wednesday, Life Education thanked the public for their support.
"Thank you for the extraordinary support we received last night. It was critical in helping generate this positive response from the Australian Government," CEO David Ballhausen said.
"We look forward to quickly resolving this issue and will keep you informed of the outcome."
Click below to follow HuffPost Australia Politics on Facebook!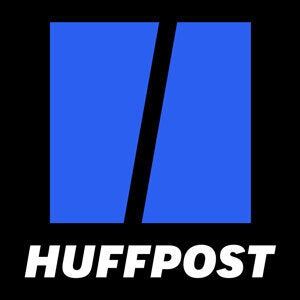 ALSO ON HUFFPOST AUSTRALIA