During the week of President Trump's inauguration -- and those tumultuous few thereafter -- signs-ups to HER, an app for lesbian, bisexual and queer women, skyrocketed.
"People were messaging each other, posting events on our feed and supporting those who were feeling threatened," creator Robyn Exton told The Huffington Post Australia.
"It was heartening to see that during times where people are questioning or concerned about what is going to happen to their community, they were seeking protection. And being active."
HER is both a dating and social networking app filling a niche of women seeking women that has, for years, remained under-served.
I found myself using these websites built by and for gay men that had just been turned pink and passed down to women.
"When I first started this, I was so frustrated that something like this didn't exist and wasn't tailored for women," Exton said.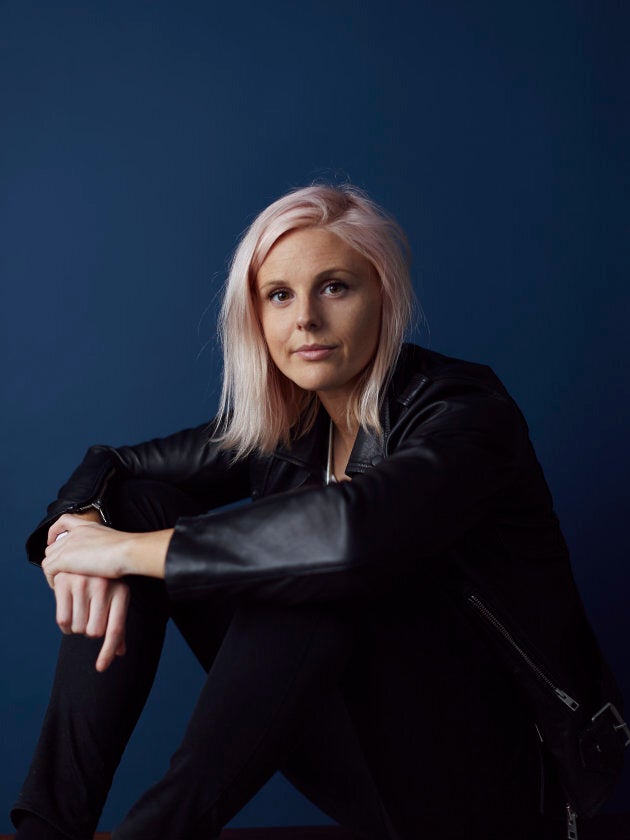 This was back in 2013 when Exton, from the United Kingdom, was working for a marketing agency.
"One of my clients had a dating business and so I learnt a great deal about the industry, and what products existed. I thought it was crazy that no one who understood what it meant to be a young, queer woman had made a product for that audience," Exton said.
"At the same time, I found myself using these websites built by and for gay men that had just been turned pink and passed down to women."
With little experience in tech or design, Exton quit her job and turned her frustrations into Datch -- an app which later became HER in 2015.
We realised what this community wanted was an entirely different experience.
"For the first few years of the company, we ran Datch as a dating app for lesbian and bisexual women. Through that, we learnt a hell of a lot about why existing apps weren't working well for women and what needed to change," Exton said.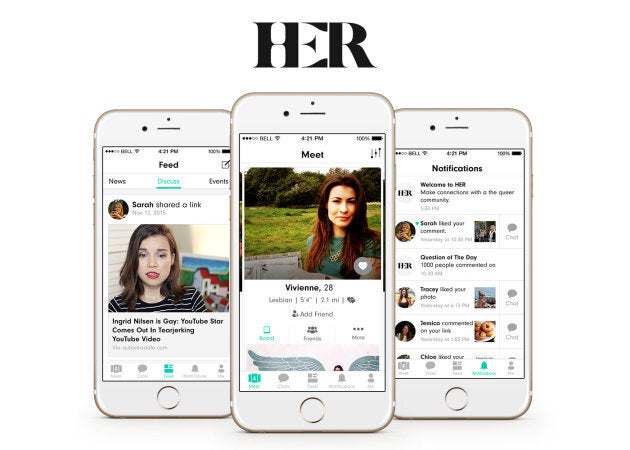 Currently operating in over 55 countries and with almost 2 million members identifying as lesbian (35 percent), bisexual (30 percent) or other (35 percent), HER offers a different experience.
Think of a platform that combines Facebook Chat, Instagram, Pinterest and online dating, all in one.
"Women can create profiles and add others as friends, sure. But we also have a social feed where they can share content -- from queer TV shows they're into to LGBTQ news. This is a huge feature for us," Exton said.
"We also have listings of all of our events that are happening. This is a feature for queer couples or someone who has just come out, isn't ready to start dating but wants to be part of a community."
'Findings friendships is just as valuable'
HER's features all come down to basic needs around social interaction.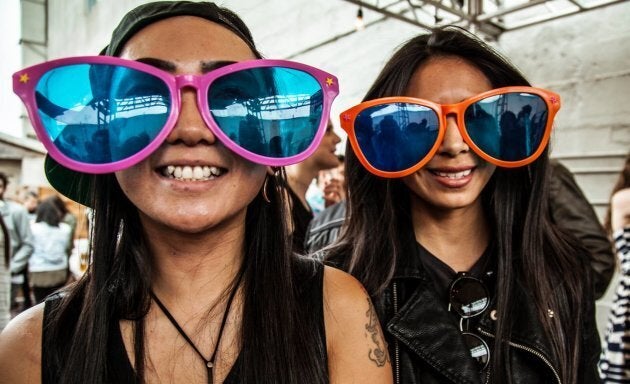 "At that time, most dating apps created profiles based on those who were close to you. This was the Grindr model. We found out that our users weren't looking for this," Exton said.
"They were looking to build longer lasting connections and saw finding friendship as equally valuable as finding a date."
'Our attitudes towards sexuality are shifting'
Amid challenges of entering a less-established market, HER's reception has been an overly positive one.
A lot of people had been waiting a long time to have something like this.
"This was such a desperately needed product that once women knew about us, they had great engagement," Exton said.
Tracking a wave of fluid shifts in attitudes towards sexuality and gender identity, Exton points to the influence of mainstream figureheads and greater access to services.
"The growth of people identifying as queer and bi-curious has shot up dramatically and this is a change we're seeing in Australia," Exton said.
"Before we saw the likes of Cara Delevigne and Kristen Stewart going public about their relationships with women, there weren't many influencers for younger generations. And access to communities like HER makes it much less intimidating and much easier to discuss your sexuality freely.
"We're at a place now where you have much more access to ways that can help you figure out what your identity is."
Robyn Exton is speaking at 'Be Bold for Change,' a free event hosted by Apple Sydney as part of Sydney Gay and Lesbian Mardi Gras on Wednesday March 1. Register your attendance here.
ALSO ON HUFFPOST AUSTRALIA