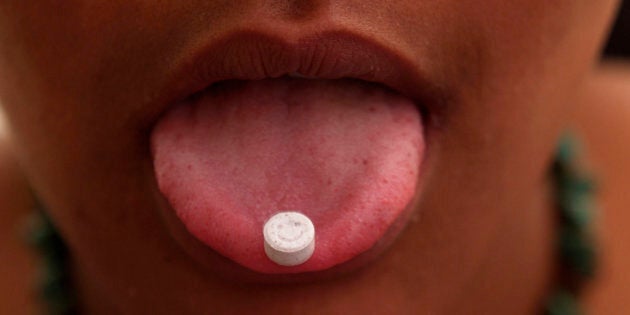 CANBERRA -- It was one of the smaller programs announced in Tuesday's budget, but the one that has caused the biggest firestorm of controversy. A trial program to drug test 5000 recipients of Youth Allowance and Newstart in three as-yet-undisclosed locations from January 2018, with a positive result for cannabis, ecstasy or methamphetamines to push the welfare recipient onto the cashless debit card income quarantining measure.
The plan has been met with some praise from right-wing sources for tackling "drug addicts" and "dole bludgers", but far more criticism from Labor and the Greens, social service providers and drug experts. Cassandra Goldie, from the Australian Council of Social Services, told Channel 9 "This is about picking on you know people who are on social security."
"We're not doing something that has a proven track record. We're doing something that has been tried before and hasn't worked well," he said.
"It's expensive, the amount of money to be spent per positive case is very high. This idea doesn't have a good record."
The drug testing trial was announced and briefly outlined at the very end of Scott Morrison's budget speech, literally the very last program announced in the 14-page address. It garnered just two lines in the speech, a "modest drug testing trial for 5000 new welfare recipients" who would "be placed on the cashless debit card" and "subjected to further tests and possible referral for treatment" if they test positive. That's it.
Far more information was outlined in a follow-up press release from social services minister Christian Porter, which detailed that it would be only those on Newstart and Youth Allowance payments who would be included in the trial. No other welfare payment -- for instance, the age pension, carer's or widow's allowance -- would be included. There will be three locations included in the two-year trial, which will include "random drug testing" for cannabis, ecstasy and methamphetamines. But as some pointed out, perhaps the "random" testing won't be so random, with the program also to include "a data-driven profiling tool... to identify relevant characteristics that indicate a higher risk of substance abuse issues."
Those who test positive "will be placed on welfare quarantining to help them to stabilise their finances and reduce the cash available to spend on drugs," Porter said in the release. Those who test positive multiple times would be referred to medical professionals for "assessment" and "appropriate treatment".
We asked department officials on Tuesday whether welfare clients using medical cannabis with a prescription would be penalised under this system, but were assured that people with a legitimate explanation would be excused from punishment.
Many -- including senators Jacqui Lambie, Sam Dastyari and Sarah Hanson-Young -- suggested politicians should be drug tested too, while Greens senator Nick McKim suggested alcohol breathalysers for politicians before making casting votes in the parliament.
Associate professor John Fitzgerald, of the University of Melbourne, backed up Wodak's claims that such drug testing programs aren't effective.
"This program is unlikely to help welfare recipients who have substance use problems to be more responsible. Rather, experience from the US suggests these are costly programs with a low rate of positive test results," Fitzgerald said in an email.
"In those states and territories currently struggling to provide adequate drug treatment systems under the current conditions this is simply not-well-thought-through policy."
He said he feared restricting welfare payments may see more people turn to crime.
"There is a possibility that this program will both net-widen and displace costs. Whether or not people present positive tests, it is possible that the program will impact on a proportion of welfare recipients who engage in the informal drug economy," Fitzgerald said.
For those who do test positive and receive sanctions that result in reduced access to living money, these people will still need a living income. This will open the window to engage in other types of crime in order to make money."
The drug testing trial will use saliva tests "similar to those used by roadside police", according to the government. These tests have been criticised for targeting marijuana, ecstasy and methamphetamines, cheaper drugs used commonly by those from lower socio-economic backgrounds, while not detecting cocaine, heroin or other drugs which are more expensive. Wodak said the tests may encourage drug users to shift their consumption habits.
"These tests have a bad record of serious unintended consequences. People switch to drugs not being tested for. People will realise that smoking cannabis has a long half-life [for showing up in tests] and switch from cannabis, which has fewer problems, to synthetic cannabis or other more serious drugs," he said.
"The drugs tested in this are not really the problematic drugs from a community employment perspective. The big drug there is alcohol, which we don't test for."
Emergency physician and drug expert Dr David Caldicott, and NSW Greens parliamentarian and drug reform advocate David Shoebridge, also criticised the plan.
Wodak also doubted whether the plan, which includes referring drug users to treatment programs, was properly resourced.
"They might push you toward treatment but treatment is in short supply at the moment. People are struggling to find any treatment, let alone effective and attractive treatment. People find it hard to find even average or poor treatment," he said.
"If the government wants to help, give more money to treatment. These are tiny amounts of money."
"I'm confident this trial will be dropped. In budget 2019 or 2020, they'll say the trial didn't work."
Click below to follow HuffPost Australia Politics on Facebook!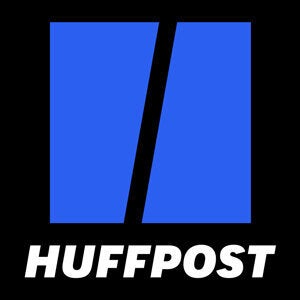 ALSO ON HUFFPOST AUSTRALIA