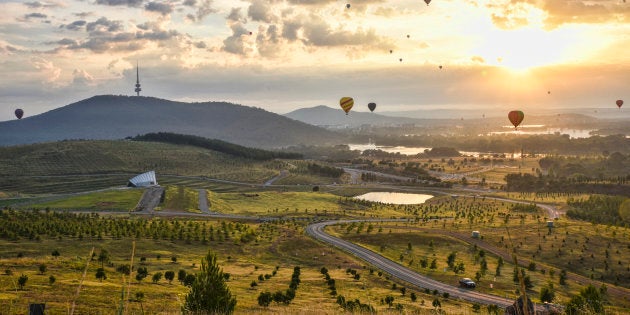 There's been a long standing and deep-seated rivalry between Sydney and Melbourne for years -- which is the better city?
Well, clearly neither of them, because Lonely Planet just picked Canberra as the 3rd Best City in Travel for 2018. That's right, the third best city, in the world.
Coming in behind Seville in Spain and Detroit, USA, Canberra's ranking is the highest any Australian city has ever received from Lonely Planet and it's for good reason. Lonely Planet says on its website that Canberra is "criminally overlooked" and "packs a big punch for such a small city."
For some Australians, this ranking might be pretty hard to believe, but there are some awesome things about our capital city -- good things do come in small packages after all.
It's Got A Small Town Feel
Canberra is surrounded by vast Australian bushland. As you speed along the highway towards the Australian Capital Territory, it's easy to wonder how an entire city could simply emerge out of endless landscape. But just five minutes drive off the highway, the outskirts of Canberra begin to spring-up, with small neighbourhoods, wide streets and a lack of traffic anyone from Sydney or Melbourne would envy.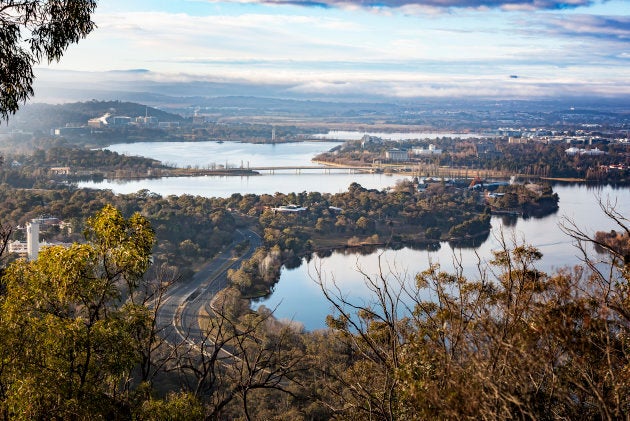 Canberra is a hidden foodie haven. Between the charming little coffee shops and quaint bars, there are some amazing spots that offer anything from tea to truffles.
Canberra is surrounded by farms and one of these is Jayon's Mesman's truffle farm. Visiting the estate sees visitors educated about how to grow and find the best black truffles, plus how to use them in everyday cooking.
Lonely Planet recommends swinging by Cupping Room for breakfast, the Canberra Glassworks, Lerida Estate winery and the Australian War Memorial to name just a few.
There's not many Parliament Houses in the world that have a nature strip running right over its roof, but the beauty of the natural environments in Canberra make it a city that's possible to relax in.
Lake Burley Griffin is one such spot that contributes to the city's beauty. Named after the American architect who won the competition to design Canberra, the artificial lake attracts locals and visitors alike, whether that be that for a run or a lazy weekend picnic lunch.
Canberra also hosts the Floriade, an event that shows off the best of Australia's flowers and landscapes. In 2017, there were over 1,000,000 bulbs that had been planted, including over 100 different species of tulip. There were over 200 planter boxes and 19 large sculptures, but Floriade is about more than just the flora. The month long event also showcases Aussie music, food, wine and culture. It's just another element that makes Canberra so attractive to tourists.
Canberra will host a myriad of events in 2018, which make it an even more attractive place to visit. 2018 will see Canberra hold its very first Cricket Test Match at Manuka Oval, and the 100th anniversary of the World War One Armistice will be commemorated at the Australian War Memorial.
The ACT will also establish a permanent Reconciliation Day into its holiday calendar, which highlights their commitment to strengthening the relationship between Indigenous and non-Indigenous Australians.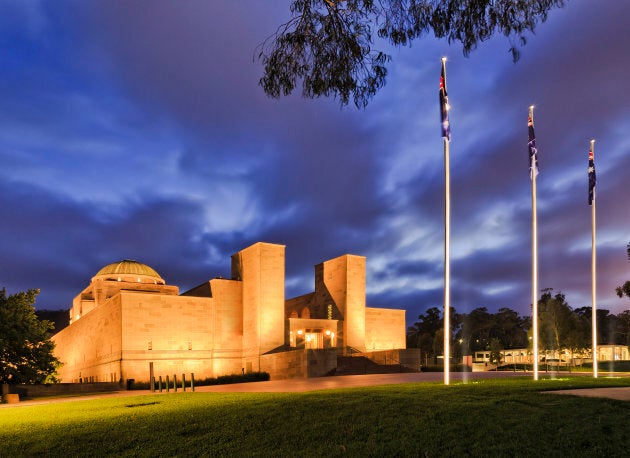 If you're not already on the Canberra bandwagon, now could be the time. Come 2018, thousands of tourists will be setting out for the long journey down under.