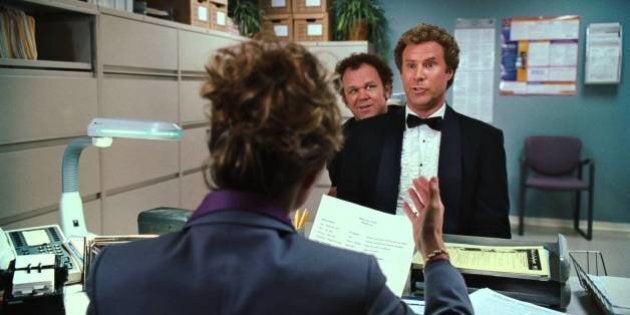 I've interviewed tens of thousands of people, so I've seen the common mistakes people make while under pressure, and I've seen the big, face-palm moments too.
Here are the top five mistakes I see regularly:
1. Dressing inappropriately
I've seen men wear t-shirts to interview for corporate jobs and I've seen women wear dresses more appropriate for a party. My rule is that if it can be worn at a nightclub, pub or the beach, it should not be worn for an interview. Your first impression should be one that shows your professionalism, so it's best to be cautious and dress more formally.
2. When confidence slips into arrogance
Confidence can be shown in a firm handshake, active listening, asking educated questions and communicating with fluency and assuredness. It's great to show your confidence, however it's important to make sure you don't over-assert yourself.
A recent example I had of someone who asserted themselves too aggressively was a job seeker who began an interview with: "I have a family and so I would need flexibility in my hours." While my company does offer flexibility in hours and working arrangements, this candidate began a job interview by sending a very strong signal -- they were in this for themselves. Had they brought up their need for flexibility at a more appropriate time, like when the specifics of the job were being discussed, then it wouldn't have come off as such a jarring moment in the interview.
Surprisingly, I have often interviewed people who know nothing about my company or the company they are trying to be employed by. With a wealth of information at our fingertips nowadays, there is no excuse for not doing your research. Research should be done on the company, the industry and (if possible) the people interviewing you.
You might think you know your own career history but refreshing your knowledge of your own CV is crucial. Get to know your tenure at each organisation, the number of direct reports you may have had, and the major responsibilities of each role. Practise talking your way through your CV, highlighting your achievements along the way.
5. Jargon and inauthenticity
A lot of people use business jargon when describing themselves, which sounds robotic and inauthentic. For example, rather than describing yourself as "a highly motivated team player" you could say something like "I'm the kind of person who gets the whole team together to celebrate our wins". This paints a picture of who you are in action.
Nailing a job interview comes down to how professional you are, how prepared you are, and how well you communicate your skills and abilities. If you can avoid these five common mistakes, you should be able to secure the job of your dreams.