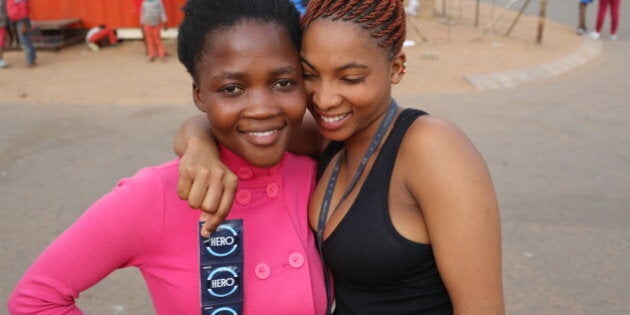 Dustin Leonard never would have guessed his postgraduate marketing assignment would become a real life success.
Or more importantly, that in less than a year after jotting his idea down in a tutorial at the University at Sydney, he would join the fight against the spread of HIV in developing countries with his project, HERO Condoms.
Leonard, who had always been inspired by socially responsible companies like Toms, looked to the needs of developing countries when he was tasked with coming up with his own product while completing his Masters in International Business.
"I wanted to do something different and I was always interested in the one for one business model, where every unit sold another was donated to a developing country," Leonard told The Huffington Post Australia.
The inspiration came quickly for the 29-year-old American expat.
"HIV in Africa stood out as a massive issue and we realised a lot of it was due to the lack of good quality condoms," Leonard said.
However, there would be many roadblocks before he could fully bring his idea to life.
"While the commercial side in Australia was fairly easy to set up, figuring out how we would donate all of the condoms was far more difficult than I'd ever have imagined," Leonard said.
"We chose Botswana as the country we'd make our donations to because it has the second highest rate of HIV in the world but also because it is one of the most politically stable."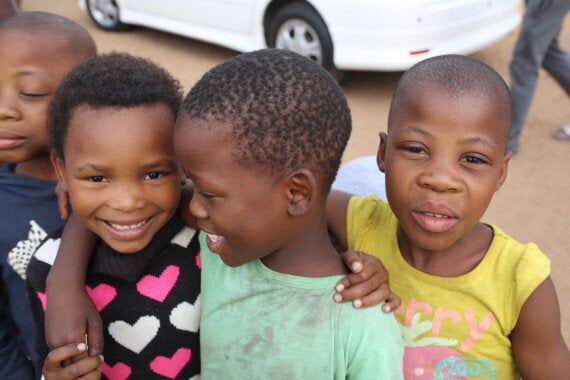 Local children in Botswana.
With over 150 emails unanswered to NGOs and HIV organisations on the ground coupled with the horror stories of foreign aid being received by government and sold off to other countries for profit, it would be months before Leonard would get any traction.
"We were a start-up and quickly realised we weren't going to be able to micro manage everything on the donation side of the business," Leonard said.
It wasn't until Leonard was introduced to Kabo Matlho, a researcher specialising in HIV/AIDS at his university that he made some headway.
Being from Botswana himself, Matlho was immediately interested in Leonard's project.
So much so, he wanted to be a part of it, agreeing to join Leonard on his first visit there and arrange relevant introductions with government, ministry and NGO contacts he'd made from past research initiatives.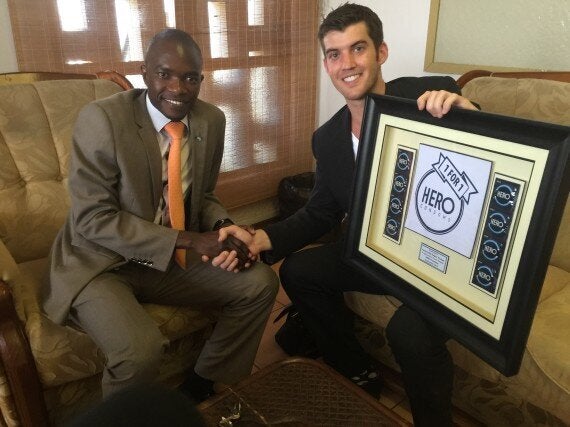 Dustin with Mayor of Gaborone, Kagiso Thutlwe who is passionate about the Government's initiative of zero new HIV infections in the next decade.
"On the first trip, we realised how much misinformation there was around the current available condoms. We'd go to where these 'free' condoms were meant to be dispatched to be told they'd been out of stock for a month," Leonard said.
But they also learnt of the negative attitude the local people had towards the current condoms available.
"Everyone we spoke to said the current freely distributed condoms were hard to find, but when you did find them, they had a very pungent smell, weren't well lubricated and broke often," Leonard said.
"People saw them as a free handout condom that was of inferior quality," Leonard said.
It was during this trip Leonard was able to donate 75,000 condoms as well as develop a special type of condom for the people of Botswana based on primary research and surveys they'd carried out while on the ground.
The result? A well-lubricated strawberry scented condom with the wrapper design influenced by national Botswana colours.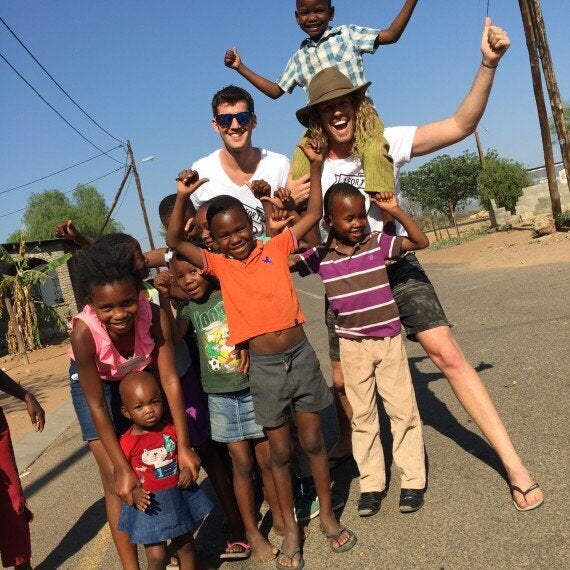 Dustin with Hero Intern and Big Brother contestant, Tom Dormer and locals in Botswana.
Fast-forward two years, and Leonard's product, HERO Condoms is stocked nationally in Woolworths, Coles and select IGAs and it has just landed its first international expansion -- New Zealand.
Leonard recently arrived back in Australia from his second trip to Botswana, where this time, he was able to donate half a million condoms.
Big Brother winner Tim Dormer join Leonard's mission, coming on board as the HERO intern and joining the volunteer team on the ground in Botswana to hand out condoms to the local community.
"With our current forecast, we are hoping to donate that amount to Botswana every quarter," Leonard said.
However, Leonard said there is still a way to go.
"During our last trip, we distributed over 50, 000 condoms within a couple of hours -- which really helped us recognise that while half a million condoms is significant -- it's really just the tip of the iceberg -- much more needs to be done."