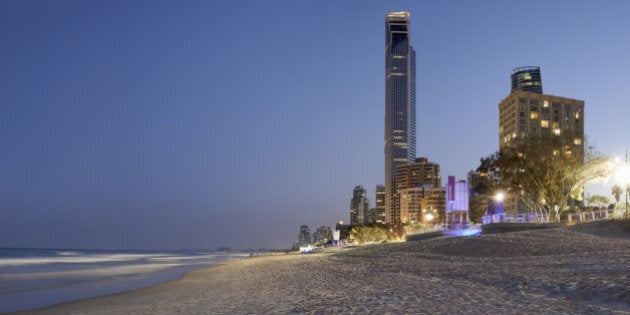 The great Aussie dream used to be about the family home, the picket fence, the quarter-acre block.
But not any more, with population growth, higher property prices and an increased desire for inner-city lifestyle driving a surge in families trading traditional suburban life for high density living.
BIS Shrapnel research, released Thursday, shows a record 19,450 apartment dwellings were commenced in Sydney in 2014/15, up from 8,300 in 2010/11. It's a similar story across other capital cities like Melbourne and Brisbane where apartment developments have also surged.
Construction activity has been so strong the Reserve Bank even issued a warning late last year about the wave of development, which has partly been attributed to foreign buyers.
McCrinde Research social demographer Mark McCrindle concedes many foreign buyers are getting into the market, but said the lift in demand was also due to more Australian singles, couples and families opting for apartments.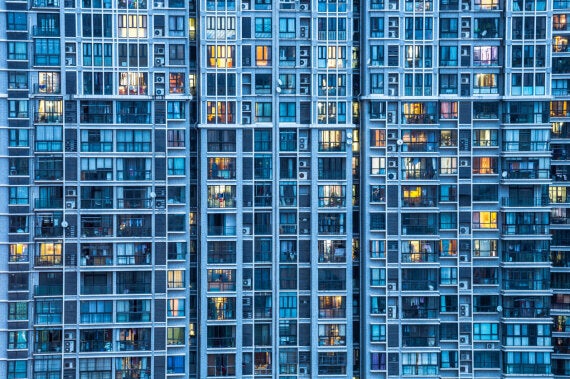 A record number of apartments were commenced last year in Sydney.
Australia's booming population was underpinning the shift, he said, by pushing up demand for property of which apartments were an affordable type.
"In less than 2 weeks we hit the 24 million mark and that's an increase of a million people in just around three years, so it's pretty significant growth," he told The Huffington Post Australia.
"Of course that sort of growth ends up in the capital cities with Sydney leading the charge ... we've got a unique situation in Australia where our capital cities in almost every state and territory hold the bulk of that state or territory's population.
"That simply means that because the sprawl can only go so far we tend to shift from horizontal communities to the vertical ones and that's what we're seeing in almost all capitals at the moment."
Australians were also getting more comfortable with the idea of living in a unit, he said, describing this shift in mindset as a "massive attitudinal change".
"(An apartment) used to be for people who couldn't maybe afford that traditional Aussie dream, the detached house, or older people downsizing or young people renting but that's not the case now," he said.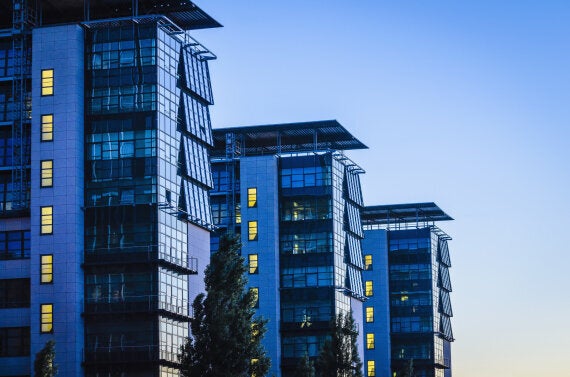 Australia's population boom is helping to drive apartment growth.
"They're choosing it for lifestyle reasons .. the unit developments now largely are taking place where there are built environments around cafe culture and close to art, restaurants and walkable communities."
He said another attraction in many new developments was that residents "don't need to rely on a car and there's good access to public transport".
"That does place housing in apartment living in a different category to a detached house in the suburbs."
According to 2015 McCrindle research, Sydneysiders living in high density housing now represent 28 percent of the city's population while 13 percent live in medium density housing.
Seventy percent of Sydney residents either have lived, or currently live, in a unit and 50 percent of those who have never lived in an apartment would consider it, the research found.
He said the shift was also being seen among families with children, who were taking advantage of unit developments designed to cater to kids.
One high-profile example, he said, was developer Meriton which was now putting childcare centres into their new developments.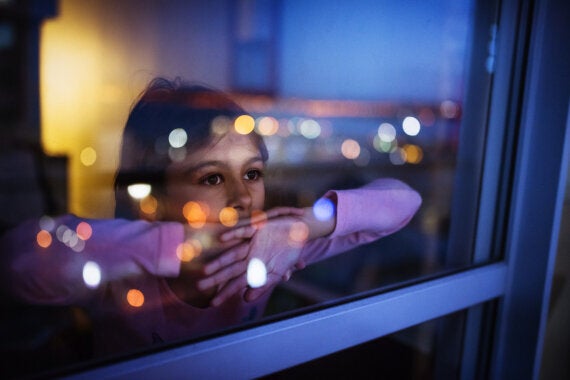 More families with kids are opting for apartment living.
BIS Shrapnel senior manager of residential property, Angie Zigomanis, said generational differences were also contributing to demand for flats, with many Gen-Y buyers opting to purchase apartments instead of houses.
He said house prices were so high in some capital cities that many of those born in the early 1980s to the early 2000s were "trading off" between property size, location, amenity and price.
"They're finding that the apartment market is something that meets the compromise on size and they get the location and price that they want," Zigomanis told HuffPost Australia.
However, he warned some households, especially those with kids, could get locked out of the market for units because developers were focused on courting investors who preferred one-bedroom units.
"There's probably a a risk of a mismatch coming through at some point where building stock is more geared to investors rather than owner occupiers," he said.
"You need a model where owner occupiers can come in and are more willing to buy off the plan so that demand can be met."
Forty-one percent of three-bedroom apartments in buildings of more than four storeys are occupied by families with kids, according to BIS Shrapnel. Families without children account for 29 percent, 18 percent are lone person households and 13 percent are share houses.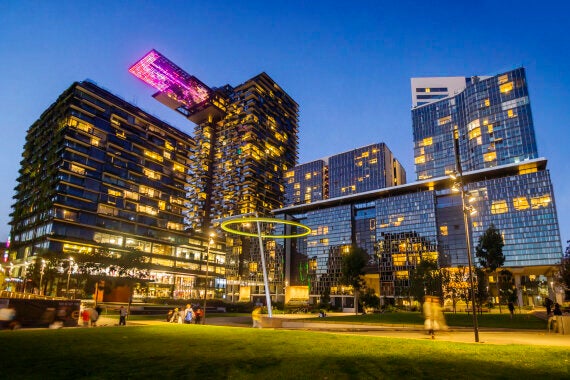 Australia's enthusiasm for apartments is unlikely to slow in the short term.
By contrast, in one-bedroom units singles account for 62 percent of occupiers, while 28 percent are couples without kids, 6 percent are families with children and just 4 percent are classed as a group household.
Commsec chief economist Craig James said it was likely the nation's apartment boom would continue for some time.
"Back in the old days you used to have developers and speculators putting up apartment blocks with the hope of selling them. These days banks require significant forward sales before they'll lend out the money so there's less chance of over supply," he told HuffPost Australia.
"What we are seeing is a strong amount of building because the population is growing above the decade average and we've been underbuilding in past years.
"Now we're playing catch up."