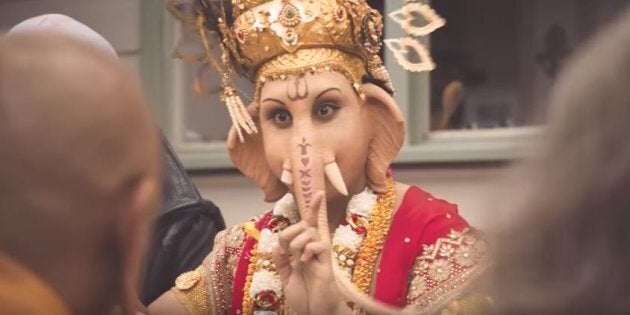 A controversial ad promoting Australian lamb has been savaged by the Hindu community, with an international religious body claiming the 'insensitive' ad poking fun at deity Ganesha could lead to a worldwide boycott of Aussie meat.
The latest ad from Meat & Livestock Australia, as part of its 'You Never Lamb Alone' campaign, sees a barbecue attended by various religious icons including Jesus Christ, Buddha, Zeus, Aphrodite, Moses, and the Hindu god Ganesha. The god is only referred to in the ad as the butt of a joke, with Buddha joking "should we address the elephant in the room?"
Ganesha is known as vegetarian, and the god's presence in an ad promoting meat has angered many Hindus in Australia and even internationally. Rajan Zed, President of the Universal Society of Hinduism, said the ad could see Australian meat sales affected overseas.
"Seeing the apparent stubbornness of Meat & Livestock Australia (MLA) continuing with its "You Never Lamb Alone" video ad launched on September 4 despite universal condemnation, Hindus may launch worldwide boycott of Australian lamb meat," Zed said in a statement.
Zed said it was "highly irresponsible" for MLA to continue airing the ad "despite the clear expression by Hindus that it was very inappropriate and hurt their feelings."
"Lord Ganesha was highly revered in Hinduism and he was meant to be worshipped in temples or home shrines and not to be used in selling lamb meat for mercantile greed. Moreover, linking Lord Ganesha with meat was very disrespectful and highly inappropriate."
"Such trivialization of a Hindu deity was disturbing to the Hindus world over."
Hindu groups inside Australia also expressed concern about the ad. Indian Society of Western Australia spokesman Nitin Vashisht told the ABC the ad was insensitive.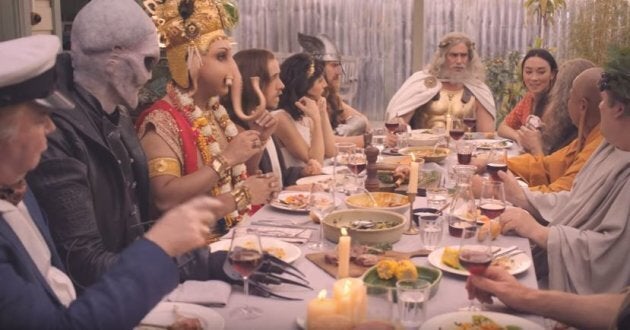 "[Ganesha] is shown as ... eating lamb and looking for a new marketing strategy for himself [and that] is really very insensitive to the community," he said.
The MLA ads are often cheeky and provoke both praise and outrage on social media. In recent years, the ads have come under fire after claims of vilification and condoning of violence against vegans in a 2016 Australia Day ad, and a 2014 lamb advertisement where the child of vegans is given a lamb chop and a giant baby then tramples a picnic where people are eating tofu. Earlier this year, the MLA was again criticised for an ad which Indigenous groups claimed made light of European colonisation of Australia.
Hindu Council of Australia spokesperson Balesh Dhankhar told SBS that Hindus were "very hurt and angry" and that the depiction of Ganesha was "very insulting".
"The reason being the Hindu community cannot imagine their deity, Lord Ganesha in this case, as eating meat," he told SBS World News.
"It creates a backlash and... it's against the multicultural and multiethnic fabric of Australia."
MLA spokesman Andrew Howie said the ad came about after "extensive research and consultation" with diverse cultural groups.
"Our intent is never to offend, but rather acknowledge that lamb is a meat consumed by a wide variety of cultures and capture how the world could look if people left their differing views at the door and came to the table with open arms, and minds," he said.
Hundreds of negative comments have been posted online, on the Facebook pages of both the MLA and the We Love Our Lamb campaign.
"What a bunch of vile ignorant buffoons you are! I for one will be boycotting lamb because of your offensive purile ad," said one person.
"This is absolutely disgusting and very offensive. Please remove ad," said another.
"Horrible! Revolting and totally insensitive. MLA marketing idiots should pack up their bags," one woman wrote.
"As a Buddhist I find this ad considerably inappropriate and can understand why this has been upsetting and offensive to many who are vegetarian as part of their spiritual practice," another wrote.