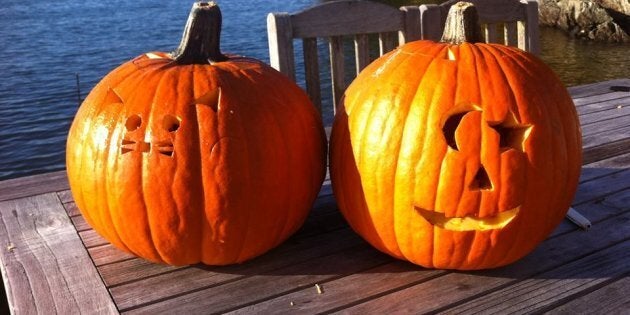 Australians have yet to embrace Halloween in all its glory. While we're slowly playing catch-up with our American friends we are a long way from October 31 being fully embedded in Aussie culture.
Many of us still refer to Halloween as 'an American thing.' Even though Halloween had its beginnings as a Celtic festival. That's because it's the Americans who have spread the festivity in its current form as a pop culture activity.
Former New York resident and director of cultural forecasting at consumer insights agency Galkal Michelle Newton told The Huffington Post Australia that Aussies are usually reluctant to knock on people's doors at the best of times.
"Halloween is an 'all or nothing' kind of celebration. It only works with density of participation. So it's no fun if little Johnny knocks on the door and there's no candy oops... I mean lollies. More interesting is how the current clown craze and Trump (same thing) will affect Halloween down under this year," Newton said.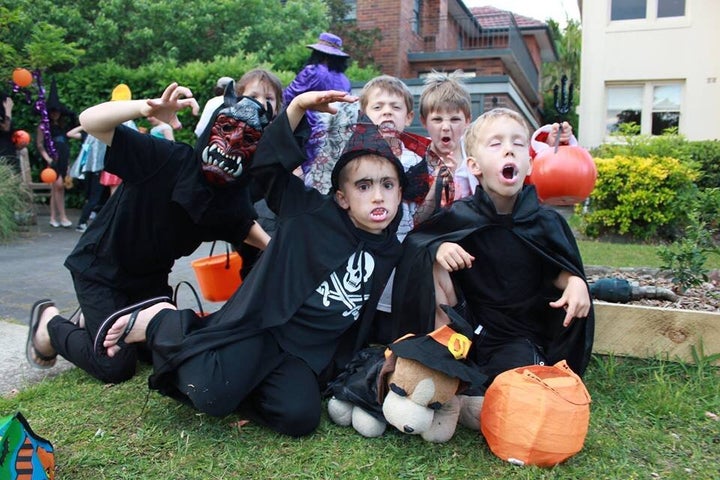 "Australians borrow the parts they like from multiple cultures. Think about food: spaghetti bolognaise on the dinner table tonight originated from Italy, our Ikea furniture came from Sweden. When it comes to entertainment, we've certainly gravitated towards American and Hollywood influences."
Jennifer Vandekreeke, Vice President Australia, Carnival Cruise Line is a proud American living in Sydney. She told HuffPost Australia one thing we get so wrong about Halloween is that our costumes focus on blood, gore and ghouls.
"In the U.S, people dress up as whatever they like. One of the joys of having a boy/girl set of twins meant I could dress my kids up as Sandy and Danny from Grease! Kids can dress as superheroes, princesses -- I've even dressed my son Chase as an all-Australian swooping magpie!," Vandekreeke said.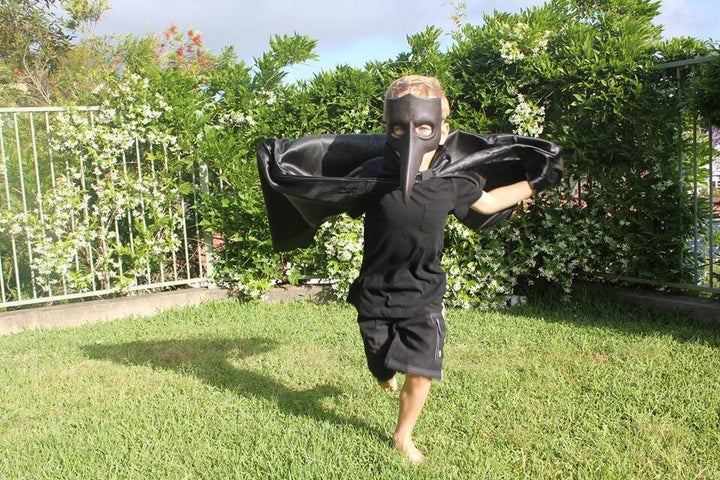 "For the first five years, I got to decide the twins costumes, so they've been Peter Pan and Tinkerbell, a butterfly and a dragonfly. But by the time they were six, they wanted to choose their own. That's when Chase became the swooping magpie and Phoebe became a bride."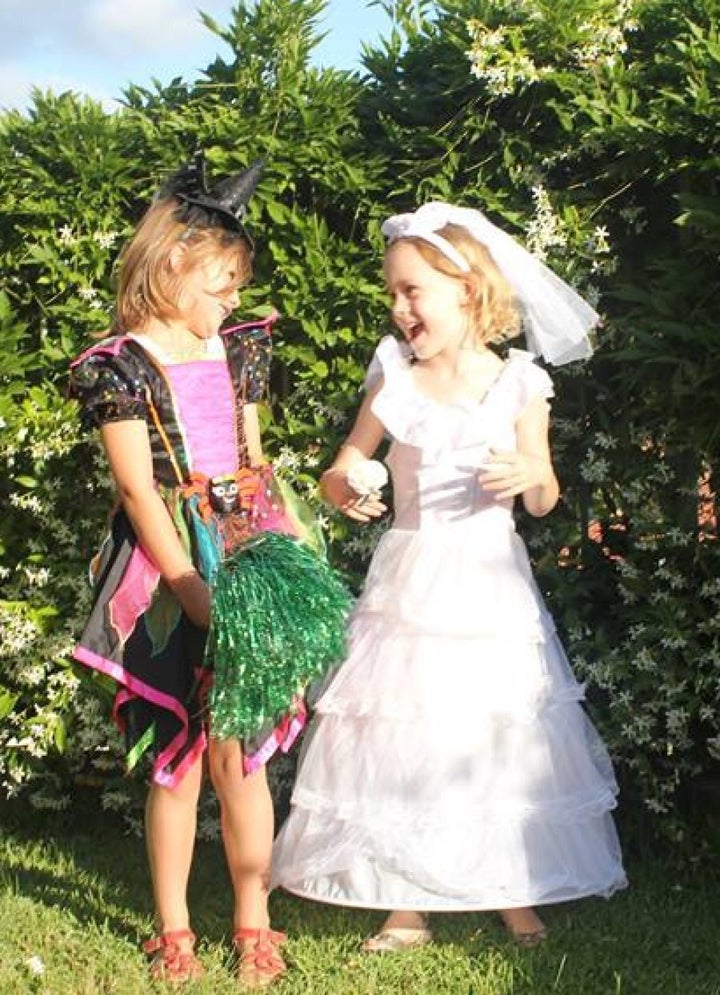 "In the U.S, Halloween was never gory. The great thing Americans embrace about Halloween is that it's a fantasy and you can be, for one day, anything you want to be. When I was a kid, I wanted to be a post office box. My dad took Halloween very seriously and he got a box, painted it blue and turned me into a post box. When my kids were ready for Halloween, he took them trick-or-treating dressed as 'a tacky tourist.'"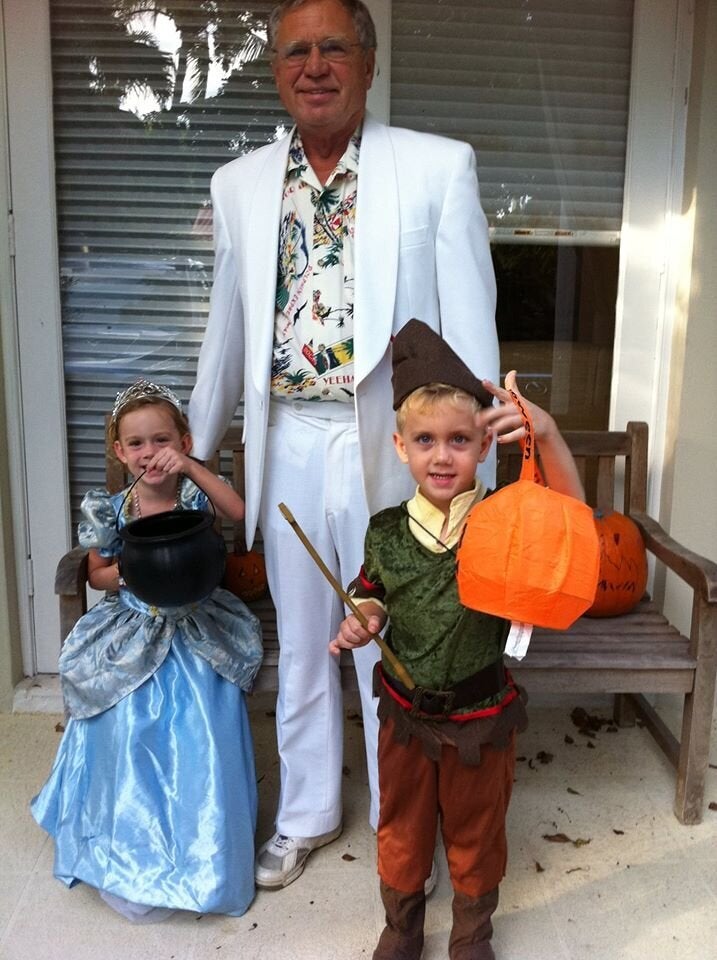 "In the US, people love creating a costume from scratch. In Australia many people buy their costume and, most times, it's only the kids who dress up. In the U.S, the adults take part as well and that's what makes it special, that the whole family gets involved," Vandekreeke said.
"When it comes to the food, I don't know many Australians who put on a Halloween feast. Americans love the food side of Halloween too. That means candied apples, hot apple cider and cinnamon donuts. Right now I'm loving Mummy Sausage Rolls.
"You get puff pastry, cut it into strips and wrap around a sausage so it looks like a mummy! You can also take lychees, drop them into red dye and put into a drink so it looks like a bloody eyeball in your glass."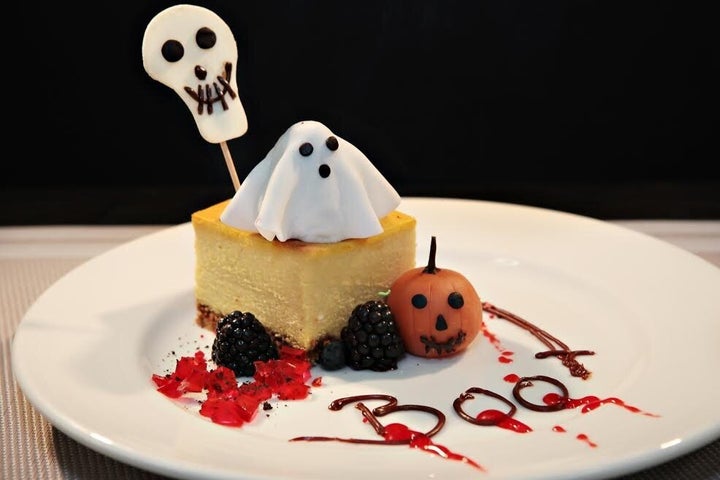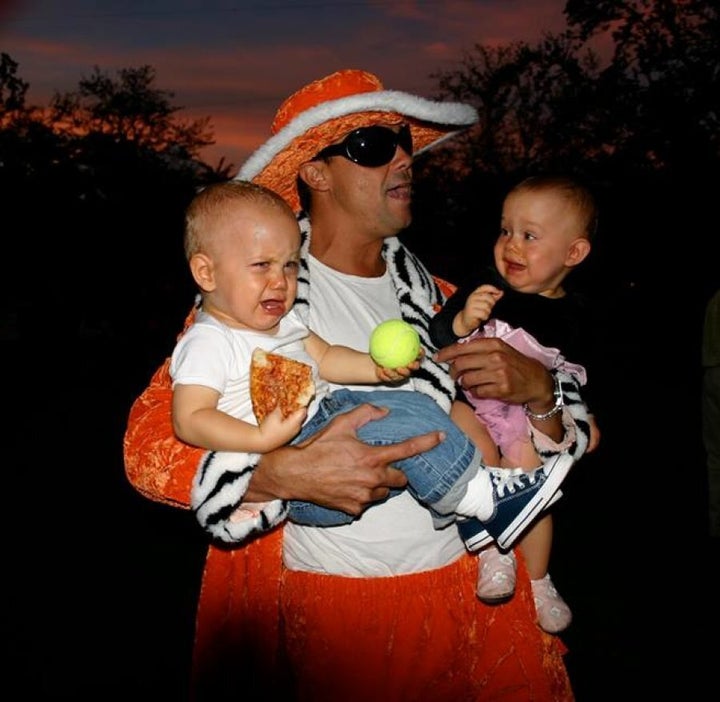 There's a relatively new Australian Halloween tradition: to leave an orange balloon at the front of your house if you're happy for trick-or-treaters to bang on your door for lollies. No balloon = no treats. Or tricks. Vandekreeke said this is unheard of in the U.S, where almost everybody joins in the fun.
"For anybody who doesn't welcome Halloween visitors, they turn off their lights. So if the lights are on, that's the only sign you need to know that you are welcome. It's always quite rare for an American to not want to be involved!" Vandekreeke said.
Another thing Michelle Newton believes is that Americans have been largely defined by their history of Hollywood and fame, so this plays into the hands of Halloween.
"Halloween -- and Hollywood -- is all about dressing up and fantasy. Australia is an outdoor sport-oriented nation, with an all-year-round mild climate. So these notions just don't migrate across the pond as seamlessly as we think they should," Newton said.
"On the face of it, Australia and the U.S. look like similar cultures, but there are many significant differences and Halloween is one of them."