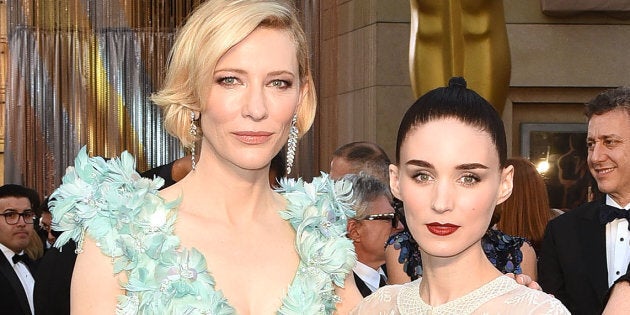 The Academy Awards are a few days away which means the attendees have been prepping for, oh, say, 200 days.
Honestly though, the lead up to such a hugely televised event takes a little more than a spray tan and blow dry for most of the movie stars, so we asked two of Los Angeles' beauty and fitness experts to give us the lowdown on what preparation actually looks like.
"Hiking is huge in L.A," said Wes Okerson, a personal trainer who whips a bunch of celebs into shape. He trained Katie Holmes for the New York city marathon.
"The hikes are usually three to five-mile long round trip and take one to two hours to finish. They're great for anyone and you can expect to burn 600 to 800 calories from each hike."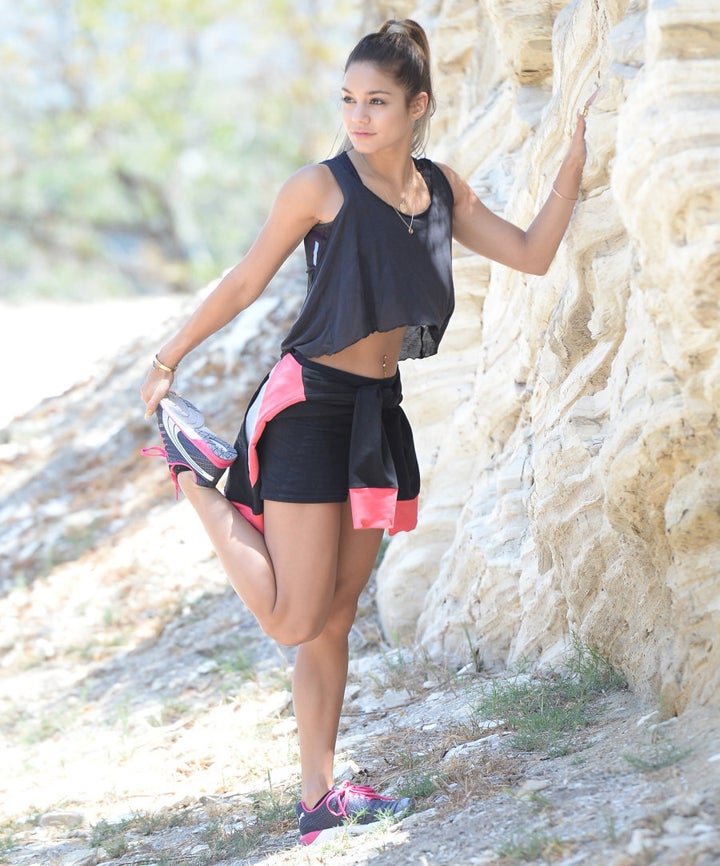 Okerson said that celebrities are conscious of form fitting gowns when walking the red carpet.
"Celebrities usually stay in pretty good shape throughout the year, but to look their best during the Oscars, they ramp up their training about four to five weeks ahead of the award show."
"Usually, that means adding strength training to their usual cardiovascular routines like high-intensity training, spinning and resistance band work. For example, some of my clients do strength training in the morning followed by a cardio session in the afternoon," Okerson said.
In terms of diet, they are usually tightened up, too.
"They may also start cutting out carbs and sugars, drink more water and start consuming healthy fats in their diet."
When it comes to fitness advice in general for both himself and his clients, Okerson has a few rules he follows.
"I visit a sauna or steam room once a day so that the body can get used to sweating, helping it hold down better while working out. I also do 10 to 15 minutes of active stretching every day, and that can just be a few yoga movements."
"I also suggest people try to stop eating at night a couple of hours close to your bedtime and then do some easy fat-burn or cardio exercise when you first wake up. It can be as simple as walking around the block. Angelenos often take advantage of the outdoor spaces whenever they can fit in a workout or two," Okerson said.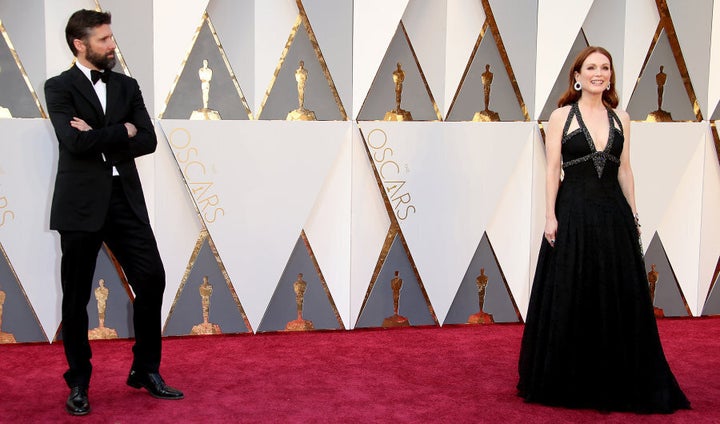 "We recommend prepping for an event by doing the following for each part of the body," George said.
Hair: Conditioning hair treatments, consultations for colour and cut, as well as styling for the day-of.
Face: Start with a Le Lift Facial, and extractions four weeks prior to an event (which is a deep pore cleansing and exfoliation). Then a 'Remodeling Face Machine' two to three days before an event. This lifts the skin and tones the muscles, makes you look more rested and firm. For the day-of, we recommend doing a 'Second Skin Facial' which hydrates and plumps up lines. This is a great treatment prior to makeup application.
Body: 'A Le Lift Corps' treatment with Endermologie once a week for three weeks prior to the event. This treatment will tone and sculpt the body to make it look perfect under gowns. Endermologie is a top of the line treatment that helps to reduce cellulite and gives you a visibly smaller waistline. Le Lift Corps is the perfect exfoliation and lifting treatment that will increase circulations and reduce texture in the skin.
Other treatment celebrity clients opt for in the lead-up to an event include micro-needling.
"One of the most popular treatments that is really trending right now is micro-needling. It's in our Biopuncture facial, and it is the most intensive treatment we offer. This is a great alternative for someone who wants a less invasive treatment than injections or lasers prior to the event season."
"The needles slightly puncture the skin, which causes a small wound that triggers the immune system in our skin to work in over time to heal and repair. While pressing the needles into the skin we also apply a serum that has over 150 active ingredients including, amino acids, vitamins, peptides, and stem cells.
"This is a treatment that we would recommend doing in a series of six, every two weeks. When the client leaves, their skin will definitely be red for at least 24 hours. Sometimes you can even see the circles on the face exactly where the wand was used. The redness and circles disappear after 24 to 48 hours and leave the skin visibly smoother, more firm and plump," George said.
Many people are opting for this treatment because it treats the wrinkles and loss of elasticity in a more holistic and long term way.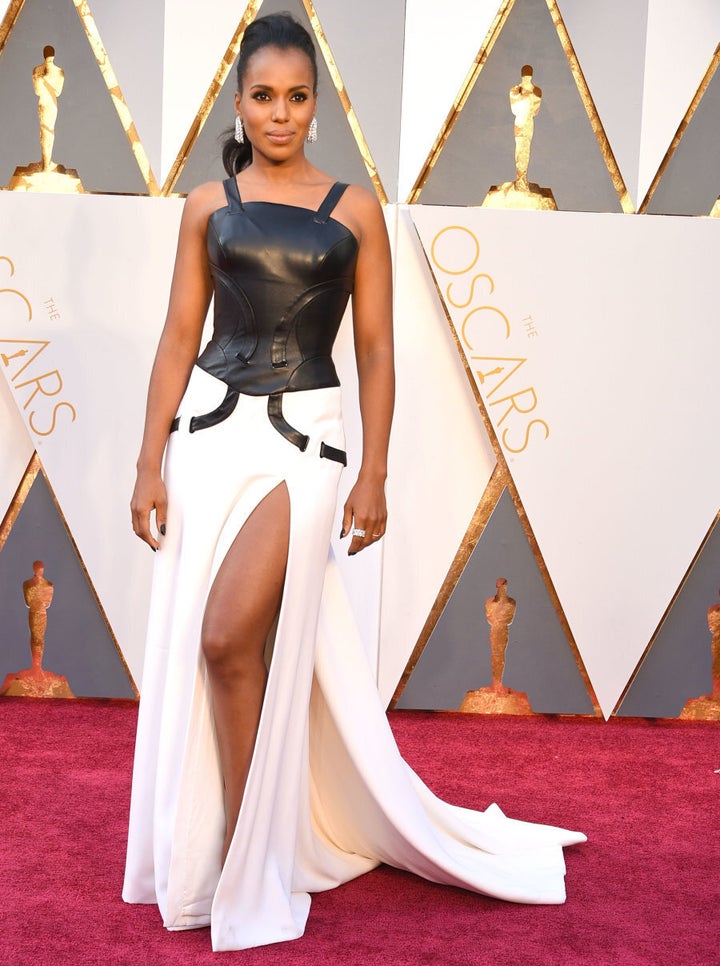 "It provides 100 percent medical grade oxygen -- think of it as your own personal cocoon. The oxygen creates a healing and calming environment. The body heals quicker with more oxygen, as it helps to increase poor circulation, reduces swelling and increases healing times. A client or celebrity usually chooses to sit, sleep, relax, watch TV, anything in the chamber for one to three hours. It is a super easy thing to do and you can do it multiple times a week," George said.
In general, George suggests the following.
"Drink plenty of water, Use a moisturiser that keeps you hydrated and always, always use sun protection. Walk in the shade, where a hat and apply sunscreen daily, but only apply SPF on the days you're not going to an event -- sunscreen particles can cause your skin to look white when using flash photography."
ALSO ON HUFFPOST AUSTRALIA