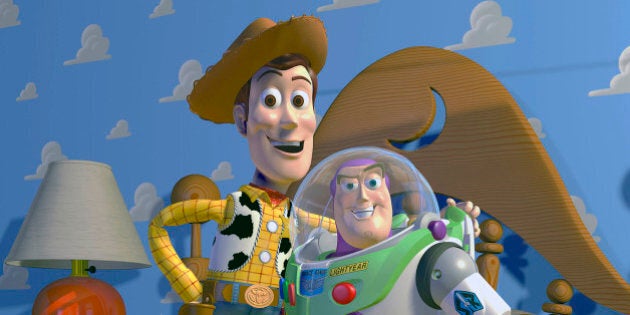 For most of us a trip to the movies is a chance for a choc top and a few hours of escapism. But have you ever stopped to wonder what goes into creating some of our favourite scenes - the ones that have us on the edge of our seats, hiding behind our hands, or all-out sobbing?
The term CGI may be ringing bells. Computer generated imagery (CGI) is used to digitally create animation and special effects in film and television, and while it all started with traditional animation, later technology has seen artists drop their pens and turn to their screens.
Computer animation in film began in the 1970s as visual effects and short animations were crafted using the layering of 2D images.
In 1972 Pixar co-founders, Ed Catmull and Fred Park, created the first prototype of a digitally-rendered 3D hand using a technology that would be the foundation for countless effects and filmic masterpieces that followed.
In 1993 we witnessed a magical moment in computer-generated film history - we saw our first dinosaur. Jurassic Park was the first 'physically-textured' CGI film, meaning those dinosaurs appeared incredibly realistic on screen. But it didn't happen overnight.
The team from visual effects house ILM began with drawn designs and prosthetics of the dinosaurs before scanning them into a computer. Animation software was used to pinpoint and manipulate hand and feet movements before the texture of the dinosaurs' skin was painted on. Once these separate images were pulled together, the dinosaurs were placed into a scene and combined with live-action and location shooting.
CGI that created entire films
Until the late 1990s CGI was used sparingly, but in 1995 Toy Story became the first full-length CG feature. With only a small team of animators, our favourite characters, from Woody to Buzz Lightyear, came to life. Pixar followed this breakthrough project with a plethora of CG animations such as Monsters Inc., Finding Nemo and the Toy Story sequels, the latest in 3D.
CGI that recreated scenes from history
Advancing into the millennium CGI reached new heights as technicians used computer graphics in live-action film to recreate true events. In 2001 audiences watched the Japanese attack on a US naval base in Pearl Harbour. The attack was filmed using two shots of the USS Arizona and a handful of visual effects to model the sequence, create body simulations and insert smoke plumes.
As the early 2000's rolled in, audiences were awed once again when a fully-rendered CG character appeared on screen. Motion capture, a strand of CGI that crept into mainstream cinema at a staggering pace, allowed for the recording of movements made by objects or people.
In Peter Jackson's 2001 film, Lord of the Rings, Gollum was the first motion-captured character to come face to face with other actors. Traditional animation was combined with artificial intelligence software to replace actor Andy Serkis' movements with those of Gollum's.
Eight years later CGI took a pioneering turn when facial capture joined motion capture to ensure that each facial expression could be recorded and rendered. Known for its cutting-edge CGI, Avatar wowed crowds with this innovation in 2009.
The latest CGI movie is creating waves in Hollywood -- and for the right reasons.
Audiences are anticipating the release of Jon Favreau's remake of the 1967 classic, The Jungle Book, hailed as a CGI-heavy adventure. The film blends live-action with environments and photorealistic animals crafted entirely using CGI, meaning no live animals were used in the movie.
Hard to believe once you've watched the trailer.