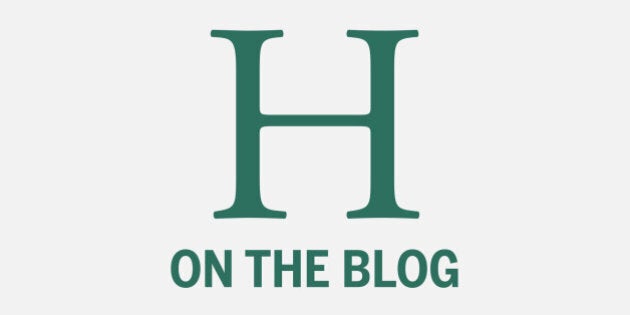 It started with a passing comment. I bumped into Peter Hyndal, a long-time advisor on transgender policy issues. He said: "You really need to write about the way trans kids are treated at school."
I took Peter's advice and put feelers out, seeking to talk to parents of transgender children. And, if they were old enough, the children, too.
My phone started ringing. Emails plopped into my inbox. I was not prepared for the tough, heartbreaking stories that followed.
Olivia* claimed her 10-year-old daughter Charlotte* was dragged across a room, screamed at by one teacher and harassed by another because of her gender identity. Olivia also said Charlotte was sent to sessions with the school chaplain without the parents' knowledge. The parents wondered if Charlotte was subjected to 'conversion therapy.'
Fifteen-year-old David* explained he was denied permission to use the male toilets and only given access to the disabled toilets near the school's canteen, prompting other children to heckle him. David would sometimes go a whole day holding on instead of going to the toilet. He told me of another transgender friend at a different school forced to wear the school uniform of his non-preferred gender.
Jeremy*, 18, explained: "I had teachers ignoring me, because they didn't know how to speak to me, as if I was like an alien." Jeremy's friends couldn't relate to his experiences, he became isolated at school and ended up doing distance education from home.
Emma* told me when her daughter Matilda*, 6, was in the process of transitioning, the school constantly put "roadblocks" in the way, such as resisting using her daughter's chosen female name and not addressing her with female pronouns.
I'm a social justice journalist. But I'm a mother too. The pain, the love, the anguish in each of these stories sat heavily on my chest. And the weight of them together was unbearable.
How can we treat our kids like this? Not one child, but possibly thousands of them. Contrary to popular belief, transgender kids are not an anomaly.
A New Zealand study of secondary students found that 1.2 percent of the population identifies as transgender. Most transgender adolescents describe gender concerns from toddler-hood. If we were to apply this percentage to Australian students, it would mean about 44,000 of our school-age children were transgender.
The parents that spoke to me are fighting so hard for their kids, but they shouldn't have to.
Some armchair experts question why parents "pander to" their transgender children, claiming they will grow out of it.
David's mother, Cate*, explained the crucial need to support her son like so:
"Well, you want your kids to be happy, basically. If he's not happy, I would risk losing him. When David first told us, every morning, I'd go in there and check that he's okay," she said.
Cate's fear is real. A study from La Trobe University and the University of New England surveyed 189 transgender and gender diverse young people aged 14 - 25. Of that number 128 had experienced abuse, discrimination and/or harassment. Thirty seven percent of those had attempted suicide and 70 percent had self-harmed.
And while David is not self-harming at the moment, he has done in the past.
Safe Schools Coalition Victoria (SSCV) is an organisation that seeks to create "safer educational environments". This work includes supporting transgender students to socially transition at school.
SSCV's Joel Radcliffe says the Coalition kicked off in 2010 in response to La Trobe University research that showed "of all the homophobic and transphobic abuse and discrimination that young people were experiencing, 80 percent of it was occurring while they were at school."
"What we've seen is real willingness from schools to learn," he says, but cautions, "obviously we've still got a long way to go."
Many schools are genuinely trying to do the right thing to support trans kids, but sometimes they get it wrong. And, perhaps you can't blame them. Across Australia, the guidelines for schools with gender diverse students are a confusing patchwork of documents with varying levels of detail. To date, the ACT, South Australia and the Northern Territory have no published guideline documents at all.
In an ideal world every state and territory would enact binding, detailed guidelines on supporting these students. These guidelines would drill down into recurring issues for trans kids such as: participation in school sports, toilet usage and choosing to wear whatever uniform they like.
Such guidelines would sit within Federal legislation that's already in place. There is an extensive passage in the 1984 Sex Discrimination Act that forbids "discrimination on the ground of gender identity." A later passage of the same Act makes it unlawful for educational institutions to discriminate on the basis of gender identity.
The good news for gender diverse children is that Safe Schools Coalition Australia is rolling out across the whole country and is launching a guide specifically for educational facilities called "Supporting a student to affirm gender identity at school."
Parents of transgender kids report that other children are far more likely to accept their child's gender identity without issue as long as it is appropriately explained. It seems to be grown ups that get concerned.
As more transgender kids come forward asking for our help and support, let's make sure we're ready. We are adults, after all.
Ginger Gorman is a multi-award winning social justice journalist and commentator. Her articles feature regularly on news.com.au. Check out her more of her work here.