Twelve years ago Jack Manning-Bancroft walked in to a local high school with some university friends and reached a hand out to fellow Indigenous kids who needed a mentor on their education path.
That was the beginning of AIME, the Australian Indigenous Mentoring Experience, which in the decade since has inspired 15,000 high schoolers, with the help of 5000 university students who have put themselves forward to be mentors.
From Wednesday AIME is going global.
On hand at the global launch was long-time AIME collaborator Ian Thorpe.
"Education is the great equaliser in life," Thorpe said. "You can come from a family of disadvantage and you can work hard, finish school, and you can help yourself work out what your future will be and the future of your children.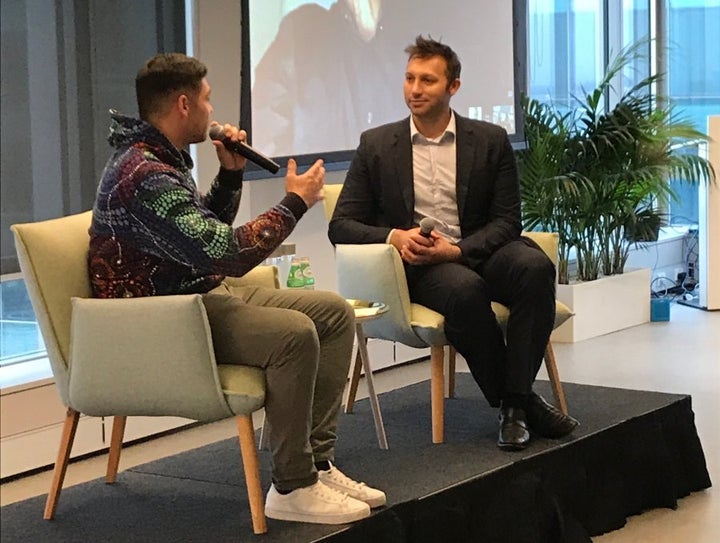 "I mentor people now, and I had a few people but it was more of an informal mentorship ... but I really value what a mentor can do and how a mentor can change someone's life through just sharing their experience, and just having someone there that you can talk to about any of your problems, share your successes with them and know that you're not going to be judged."
AIME works with 19 Australian universities to recruit and manage mentors, and finds its candidates for mentoring through direct relationships with schools.
AIME "Fresh Prince of Partnering" Jake Thomson said the reason the program works is because the kids want it to.
"The Schools generally approach us, we'll get an Indigenous person, such as myself, to go to the school and talk to each year group from year 7 to year 12 and explain how it works," Thomson said.
"From there it's a high-expectations program. No one is expected to do it. Every kid gets a note and there are a certain amount of days before the notes get picked up and if you get your note in you can be a part of the program, if you miss the boat, you miss the boat. It's totally up to the kids."
To help take its model to the world AIME is recruiting ten "golden ticket holders" to bring the AIME model into their own university.
Manning-Bancroft has recruited some high-profile friends, including 'Suits' star Patrick J Adams, and 'Orange is the New Black's Yael Stone, to spread the word.
"When we walked into that school that day, all I saw was the magic of two human beings coming together from different worlds, and I saw it lift these kids up," Manning-Bancroft said.
"Now we share this model with the world. We're looking for 10 young people who are audacious enough to think they can change their country and they can change the world. So we're providing a golden ticket, just like Willy Wonka did, to ten young people to take our model to their country for three years, to mobilise university students to go back and work with the most disadvantaged high school kids."
To celebrate the campaign AIME worked with film-maker Laurent Witz on short film 'Cogs' (featured above), about the power of mentoring and education to change a life, and the world.
ALSO ON HUFFPOST AUSTRALIA