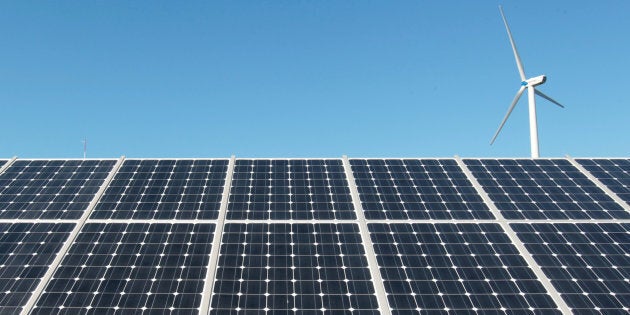 Do you live in a state that's winning the renewable energy race, or a state that's lagging behind?
All is revealed in a new report from the Climate Council (which you can download here). The report, entitled "Renewable Ready: States Leading The Charge" shows that South Australia is leading the way -- with New South Wales, Western Australia and the Northern Territory dawdling in the rear.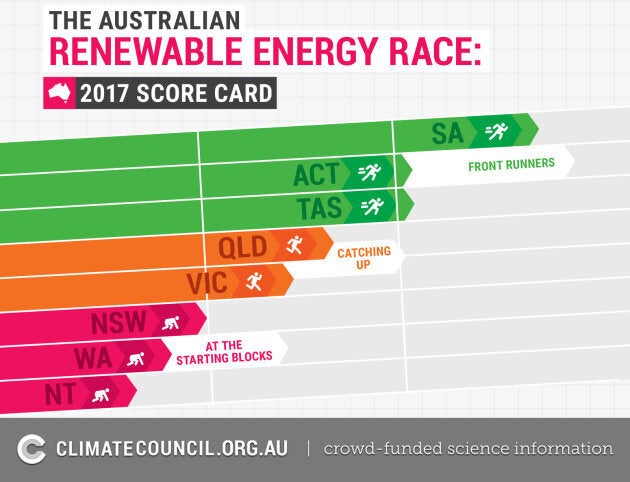 Below is a table from page 7 of the report which adds a little more context. It shows the percentage of renewables in use in each state.
Note that NSW has the fourth highest percentage (17 percent), yet is listed as behind-the-pack in the graphic above. That's because it's one of only two states (alongside WA) which has no renewable energy target.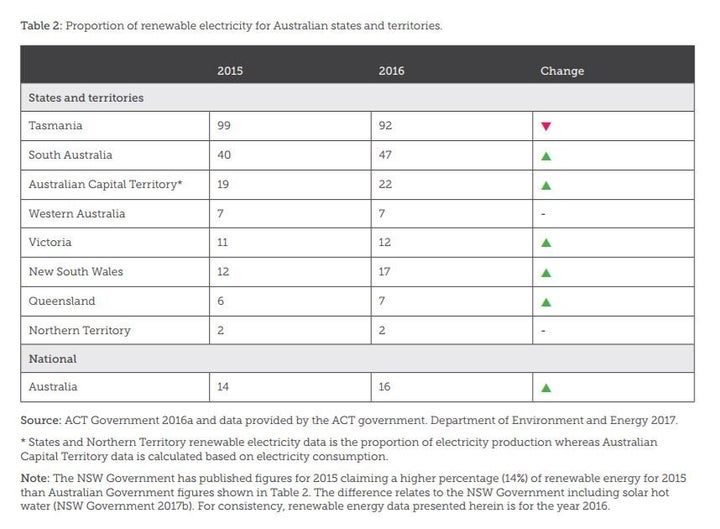 But New South Wales is on the move. NSW and Queensland currently have the largest number of large-scale wind and solar plants under construction in 2017. This won't only create lots of clean power, but jobs too -- and thousands of them.
Another interesting finding in the report is the rate at which we're embracing small-scale solar energy. More than 1.7 million Australian homes now have rooftop panels.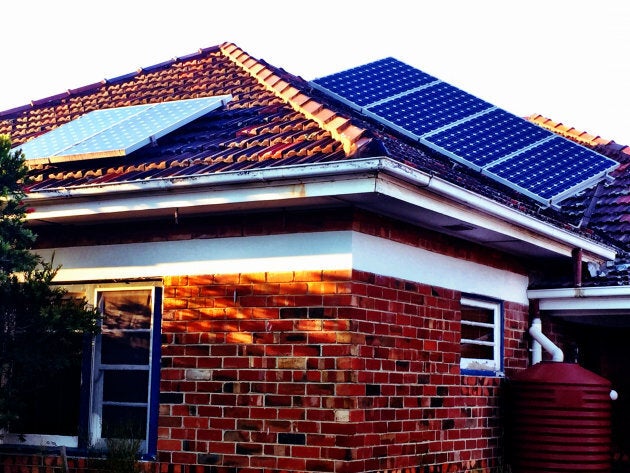 There are two other major take-aways from the report.
Indeed, the states look set to deliver the Federal Government's 2030 emissions target without any action whatsoever from Canberra.
"If Australia's clean energy future was the Melbourne Cup, the states and territories are racing ahead and surging towards the home stretch, while the Federal Government's still somehow stuck in the stalls, along with its climate and energy policy," said energy expert and former oil man Andrew Stock.
The second concerns an issue that affects us all: power prices.
The simple economic reality is that renewable energy plants are cheaper to build. And the more we build, the more we increase supply, and the more downward pressure we force on electricity prices.
The relative cost of building new plants is illustrated neatly in this chart in the report.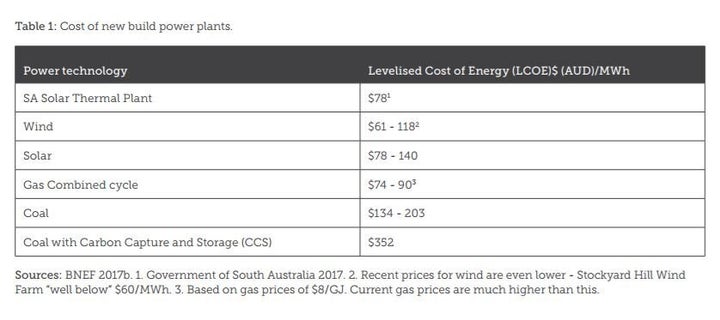 "On the basis of costs you'd choose renewable energy, and on the basis of pollution you'd also choose renewable energy, so it's a bit of a no-brainer," Climate Council CEO Amanda McKenzie told HuffPost Australia.
"If you were to build a coal-fired generator now... they're something like three or four times the cost of renewables."
Popular in the Community