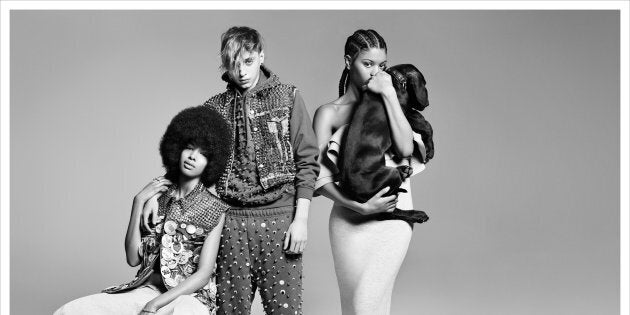 The U.S. has long been a hot market for Australian small business to tackle -- and it's still brimming with opportunities for savvy entrepreneurs.
But it's a big country -- where does an Aussie small business even begin to evaluate how to grab a slice of the market share, where to set up an office or how to pay for it all?
Expanding your business overseas isn't as easy as learning how to say "y'all", finding a new appreciation for super-sized meals and cracking great jokes about Donald Trump's head ferret at networking events.
Here, three entrepreneurs in fashion, cloud-based staffing systems and graphic design share their success stories for US domination and top tips for other startups considering making the move.
For Patrick Llewellyn, CEO of online design marketplace business 99designs, opening a U.S. office and personally relocating there was a natural move -- because most of the interest in them was coming from that part of the world.
The business is a service where customers build a brief for the design work they need and send it out to thousands of designers around the globe who then compete for the project.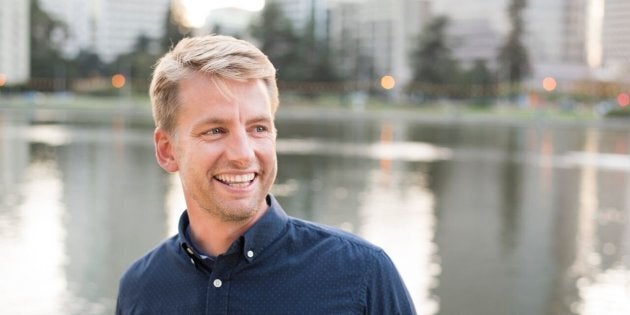 "The majority of our first customers and designers were in the US and we were trying to service them from Collingwood (Melbourne) and that's pretty hard to do," he told The Huffington Post Australia.
"For us the move to the U.S. was very obvious and I don't know if it is very obvious to others."
Llewellyn said when he moved in 2010 he trod a well-trodden path of Aussie companies before his, but he reckons the move is a pretty natural one for Aussie firms.
"I think for Australian entrepreneurs, thinking outside of Australia is pretty obvious especially if you are online," he said. "Something global investors are starting to find more and more attractive is the fact that it's in our DNA. The reality of it is most of us at some point in our early 20s go and explore the world. Because we are pretty isolated down here we understand that there is a lot more to it than just Australia."
Llewellyn chose Silicon Valley as 99design's first headquarters to take advantage of the tech space and talent there but also to gain access to the area's venture capitalists.
He says the main challenges was the cost of doing business in the highly competitive Silicon Valley area was re-establishing a business network and maintaining communication with the office back in Australia with the time difference.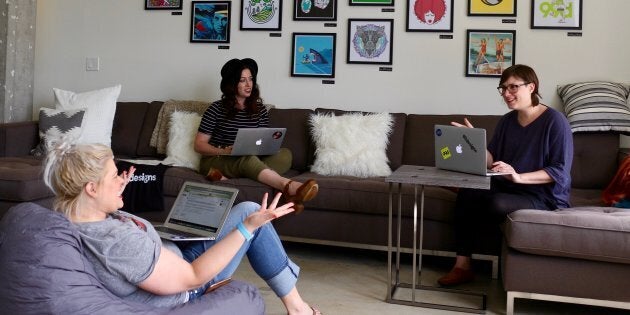 "San Francisco has some real advantages around access to capital and the talent, but it comes at a really significant cost," he said. "It is a very, very expensive place to do business and it is not actually an easy place to do business.
"If you are looking to raise money, then San Francisco is the best place in the world to do that."
99designs attracted series funding of $35 million from Accel Partners in 2011 and grew the company exponentially.
Now 99designs is in its eighth consecutive year of double-digit growth with revenue approaching $82 million. Its office in Oakland employs 55 people, there are 45 in Melbourne and 15 in Berlin.
"Don't go too early, or go really early and start everything from scratch there," he said. "Otherwise it creates challenges and I think you can do more and more from here than you ever could before."
If you maintain an Australian base, work hard on your communication and recognise that your teams will have a different culture -- even though we all watch a lot of American TV shows.
"There are differences that you need to start to learn and take into account and that adds complexity," he said. "You have to be ready for that."
Silicon Valley is super competitive, and Llewellyn suggests there are other hotspots to consider.
"We are seeing Big Commerce, a great Sydney company, they moved to Austin, Texas," he said. "We are starting to see Seattle growing for ecommerce firms. If you're going into a business that revolves around media and the ad world and financial services, then NYC and Boston are the places people would consider."
Fashion company Fame and Partners, which allows customers to tailor their own dresses online and have it made and shipped within 48 hours, is the latest company to make a significant push into the U.S. market.
The company, which launched only two years ago, just landed $10.22 million in a funding deal co-led by high profile investors Firstmark Capital and Upfront Ventures. Fame and Partners will relocate operations to LA, hire 40 new staff and keep a satellite office in Sydney with manufacturing in China.
Founder Nyree Corby said the U.S. was always a target market, and expanding overseas was not something accidental -- it was part of her scope from the beginning.
"I started this business to be global," she said. "It was always our plan to first establish ourselves in Australia and then move to the United States and beyond.
"Our priority is establishing Fame and Partners as the world's first mass customised women's contemporary label. In addition to making key hires and establishing our U.S. operations, we are also investing in boosting our supply chain and developing distribution partnerships in the U.S. and Australia."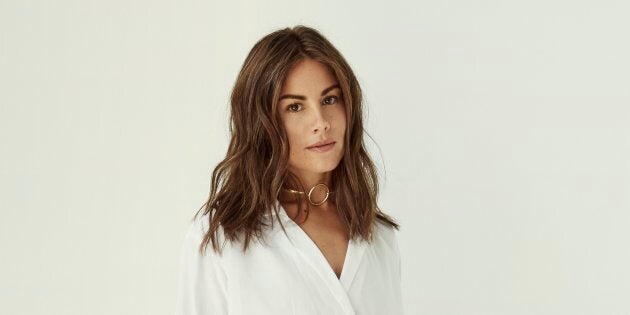 Corby says the U.S. market -- and the expertise they will receive from their new partners -- is crucial to the success and growth of her business.
"It's where we need to be to attract the right talent and strategic capital as we scale globally," she said.
"Rick Heitzmann and Yves Sisteron who join us from Firstmark Capital and Upfront Ventures have invaluable experience in working with digital game changers, such as AirBNB and Pinterest. This direct exposure to rapidly scaling scaling commerce businesses is invaluable insofar as shepherding us on our ambitious journey."
Corby says L.A. was a natural fit for the brand because of its location on the west coast being closer to China and Australia to help communication.
"Los Angeles is a rich source of incredible talent with depth in fashion apparel manufacturing, technology and ecommerce," she said.
"From here we plan to grow the business globally with an incredible team to drive the vision forward and access to capital sources to further fuel that growth."
Tips for entrepreneurs: "Unquestionably opening a new market is a big move," she said. "For small businesses I would ask the question: can you fund the distraction of focus opening a new market will inevitably cause you and your key executive? What are the risks and how much potential upside exists?"
Corby also highly recommends doing your research.
"Nuances across Western countries are not always firmly appreciated -- a product in Australia does not always flourish in markets like the US and vice versa," she said.
Steve Shelley developed Deputy, a cloud-based program to help businesses manage staffing, rostering and payroll, while he owned an aviation ground handling company in Sydney.
His business partner Ashik Ahmed designed the program after Shelley bemoaned the time-consuming issues he was having around staff management with 220 staff in 11 airports.
Once the early version was integrated, Shelley's business boomed, expanding to 1400 staff in 17 airports over the next three years. The pair realised they had a product that could stand alone and they launched Deputy in 2008.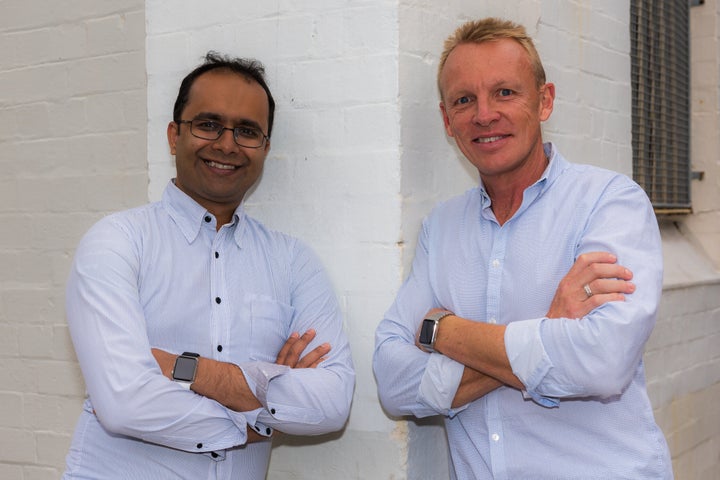 Shelley says because the system is cloud-based it can be used anywhere -- which meant they didn't have to limit themselves to Australia.
"We can offer our product to somebody whether they be in India or Istanbul or Indiana -- it doesn't matter," he said. "As long as they have access to the internet they have full access and use of our IP and can start improving their business immediately."
Shelley says they recognised the U.S. as a massive opportunity in the last few years.
"The USA has fairly complex labour laws, there's a lot of accountability of ensuring people are employed appropriately and correctly and there's a lot of regulations so when companies started to discover that we could minimise the time, the paperwork and maximise efficiency we recognised quite quickly that the States was going to be the big play for us.
"We are currently in 10,000 businesses in 70 countries around the world but we see the USA is going to be the biggest opportunity of anywhere in the globe simply because of the size of their workforce."
Shelley and his team had early discussions with clients in the US and soon realised they were balking at the head office being on the other side of the world and a different time zone. So they decided to open a US office.
"We just needed to be available to people to talk to in their time zone and in their culture in a sophisticated way to ensure those customers with questions are given the right advice and direction in their time zone by someone who understands their requirements."
Shelley said they quickly dismissed the idea of setting up shop in Silicon Valley -- it was too expensive and he felt there was little loyalty from staff who were easily lured by better offers. Now Deputy has an office in Atlanta with seven staff and two in L.A.
"We worked out there was an enormous amount of talent in Atlanta," he said. "We found a gentleman called Jason Walker who we employed to head up our North American operation and we couldn't be happier."
Tips for entrepreneurs: Don't be lured by the shiny lights of Silicon Valley, says Shelley.
"If you're going to be an Australian-based operation and are seriously considering expanding into the US you don't need to necessarily decide on the West Coast and the Bay area," he said.
"There is an immense amount of talent right across the USA that the supply doesn't necessarily exceed demand like it does on the west coast which tends to drive up price and have a significant effect on loyalty as well."