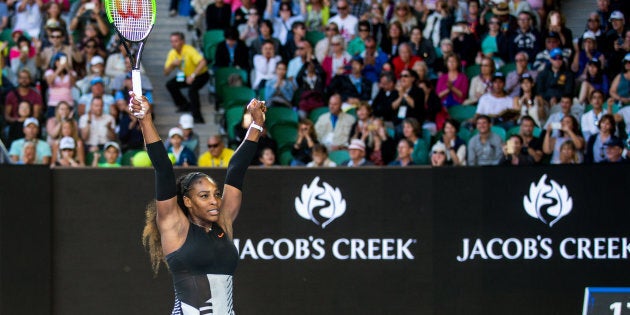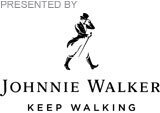 Learning to use some of the behaviours that athletes exhibit can help anyone succeed in reaching their goals. Here are some of the most important characteristics that athletes swear by. Take them on board to smash your own way to success...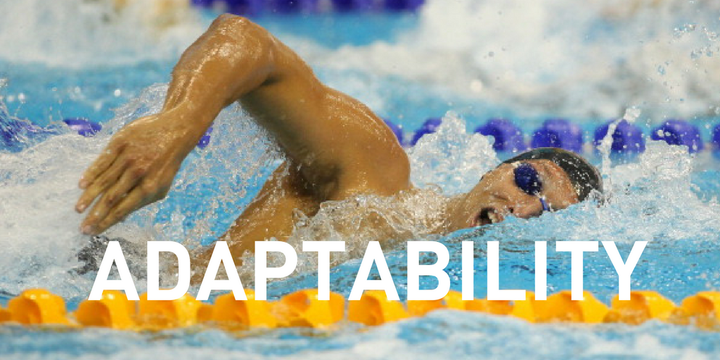 Having the courage to evolve is essential in athletes, former professional tennis player, turned sports and organisational psychologist from PeopleScape Hayden Fricke said.
"Top athletes find a balance between believing in themselves and their current skills, but also knowing that in order to keep achieving they will need to grow."
When Ian Thorpe was swimming he embraced this 'growth mindset' -- which takes a lot of courage.
"He was always looking at new ways to improve," Fricke said. "This continuous growth allowed him to stay at the top of the game."
Changing from a 'fixed' to a 'growth' mindset isn't easy but can help you learn new skills in every area of your life.
"Become aware of your thoughts," Fricke said. "When you have a 'fixed thought' realise that's not helping you. Instead of saying 'I'm no good at learning a language,' add the word 'yet' to the end of the sentence. This reminds you that you can be good at it – it will just take time and effort to grow."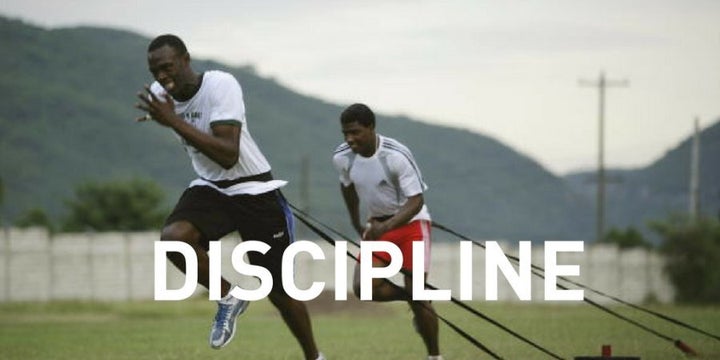 "Discipline is essential for training and maintaining routines in athletes," sports psychologist Jacqui Louder said.
"It provides measurable progress, and gives athletes confidence to achieve goals knowing they've put in the required level of commitment and discipline. There isn't an Olympic Champion who exists who isn't extremely disciplined in their approach to training."
In everyday life, "discipline allows an individual the greatest chance of success," Louder said.
"Whether it's studying for a qualification, saving money, or losing weight, discipline instills pride in the process and yourself as a person. It provides a level of satisfaction in effort and minimises the risk of regret."
Staying disciplined can be tough but there are ways to keep yourself on track. "Set concrete goals and ensure they are reasonable and visible, so you maintain focus," Louder said.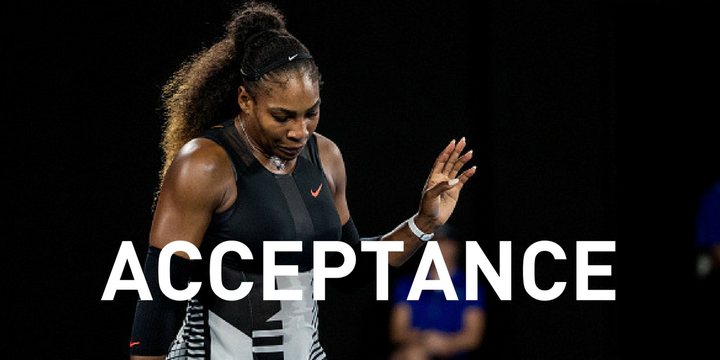 Acceptance helps athletes move on from a bad result -- and important trait considering it's rare for any sports person to win every single competition or match.
"Athletes learn from their mistakes but don't dwell on the past," clinical and sports psychologist at Hill Street Psychology, Dr Jacqui Triffit said. "By accepting what happened, they're able to move on to the next event with a clear and positive mindset."
Serena Williams is excellent at this. She may have won 23 Grand Slam titles, but she's experienced loss too -- like her failure to win the women's US Open in 2015 and 2016.
"Even after she's lost a big match, she will turn up and win the next time. She doesn't let the past worry her."
In everyday life, practising acceptance can help us move on from missing out on something we really wanted, such as a new job.
"It's hard to sit with that discomfort but if you don't give yourself a hard time about it, it can help you approach things differently and learn from the experience," Triffit said.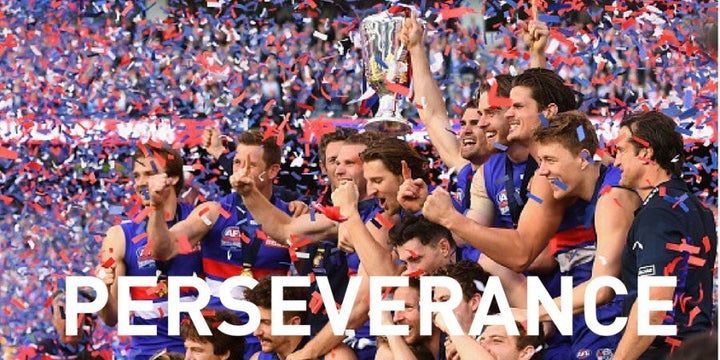 "Perseverance, or grit, is the capacity to keep going. It gets people where they want to be," Triffit said.
"Some people are born with that fire in their belly, but many athletes learn to develop it to help them get to the top. It means putting their head down and ignoring adversity."
And if you're still in doubt about whether you fit the bill, remember that perseverance can be at its highest in an underdog.
"The Western Bulldogs weren't concerned about anything else when they won (the AFL grand final in 2016). They had their eye on the prize, which helped them knuckle down and do the work to win."
Perseverance can help you achieve personal goals, whether it's opening your own business, writing a novel or decluttering your house. "Write down a specific goal," Triffit advised.
"Then work out what actions you need to take to help you achieve that. The actions need to be sustainable, realistic and regular, so you can follow through with them."
At Johnnie Walker, we love sharing stories of personal progress, innovation and spirit. And why wouldn't we? Our own story is one of a pioneering spirit passed on from generation to generation. It's this belief in the philosophy of perseverance and progress that allows us to continuously share inspiring stories to all.
In this series, we are shining a light on people who approach life with this same philosophy – one of a humane, resilient and optimistic mindset, especially in the face of adversity that enables them to Keep Walking.