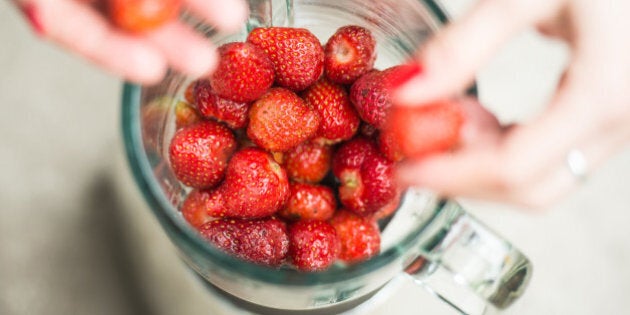 So many blenders on the market, only so much time you can waste watching infomercials before you go a little crazy.
Some make soups and nut butters, while others make smoothies which might be more your thing. Do you have plenty of space on your kitchen bench, or do you need something compact?
To help you make the right investment, we've broken down the most popular blenders into price, features and best uses.
250 Watt motor
Compact and easy to store
Chops, mixes, blends, whips and grinds
Includes dishwasher-safe cups: one large, one small, four party handled mugs and lids
One year warranty
Smoothies, icy drinks, sauces and grinding coffee, nuts and seeds
Cheaper than the NutriBullet, Breville Boss To Go and Vitamix S30 -- but less powerful
Uses less bench space than regular blenders
Great for if you want smoothies on the go
Smaller capacity than regular blenders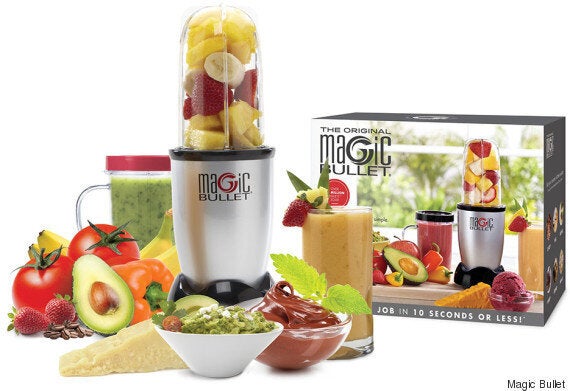 600 Watt motor
Compact and easy to store
Includes BPA free dishwasher-safe and shatter-proof cups: two short and one tall with lids
Pulverises fruit, vegetables, nuts and seeds
One year warranty
Smoothies, sorbets, icy drinks, sauces and nut butters
Bigger, more powerful motor compared to the Magic Bullet
More expensive than Magic Bullet but cheaper than Breville Boss To Go and Vitamix S30
Has a larger capacity than Magic Bullet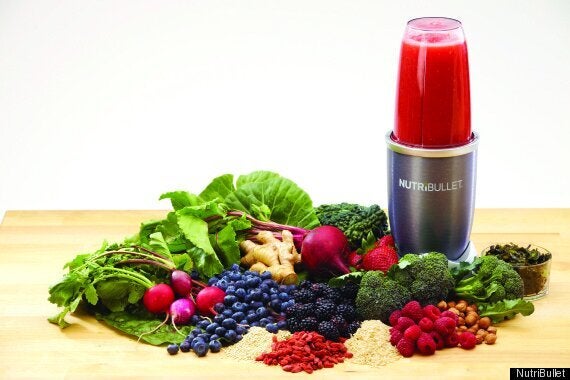 550 Watt motor
Four speeds (chop, mix, puree and liquify) plus ice, pulse and hot foods mode
1.75 litre BPA free jug that is shatter, scratch and stain resistance
LED electronic control panel
Two year warranty
Smoothies, frozen drinks, hot food
Affordable option for a larger blender
Not as powerful as other larger blenders
Function buttons with tailored programmes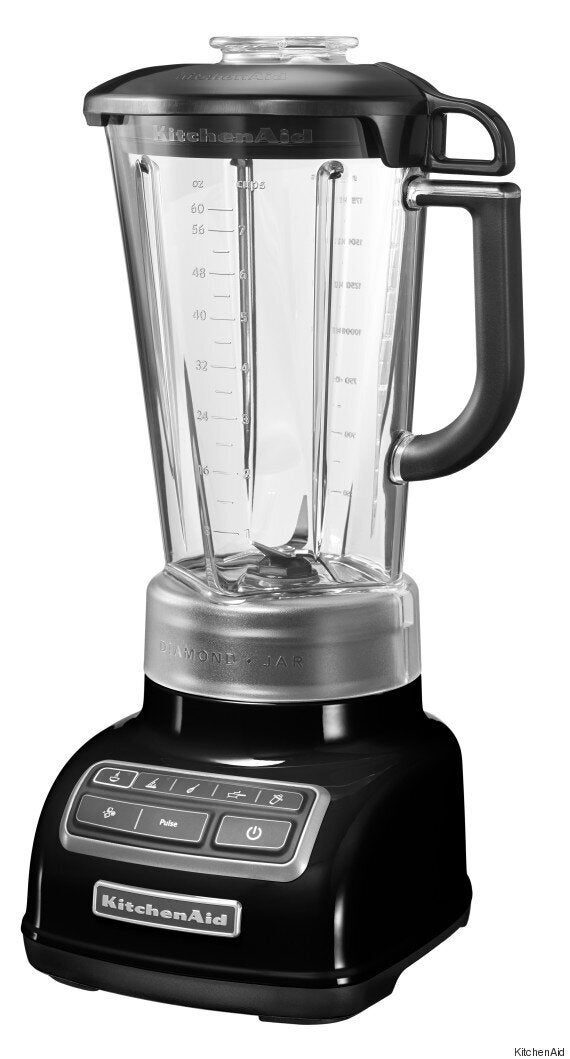 1000 Watt motor
Durable stainless steel blades and bowl
Includes two 500ml and one 700ml dishwasher safe tumblers, and flip-top travel lids for on-the-go drinking
Blends particles up to 42 per cent finer than some other personal blenders
One year warranty
Small and compact
Easy to store
Cheaper than larger blenders -- but more expensive than Magic Bullet and NutriBullet
Great for if you mostly want to make smoothies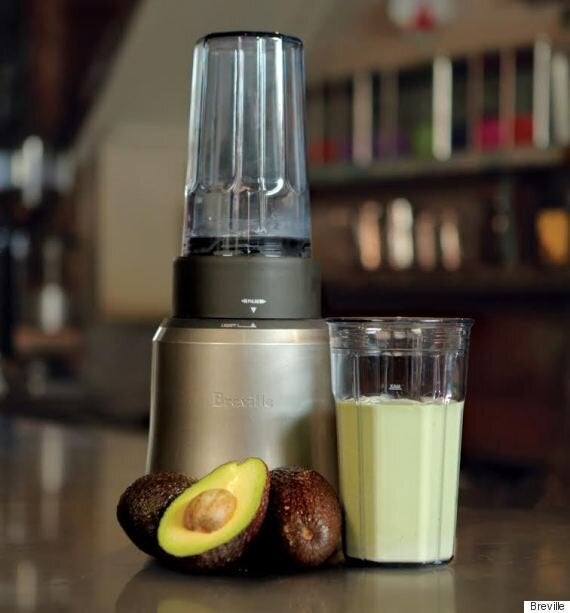 High powered blender that grinds, mixes, blends and beats
12-speed variable manual controls and LCD backlit display
Includes BPA-free two litre jug, tamper tool and flexible scraper
Blends particles up to 50 per cent smaller than traditional blenders for a superfine texture
Seven year warranty
Making smoothies, sorbets, nut butters, hot soup, and grinding spices and grains into flours
Large and takes up bigger bench space
Easy to clean
More expensive than other blender options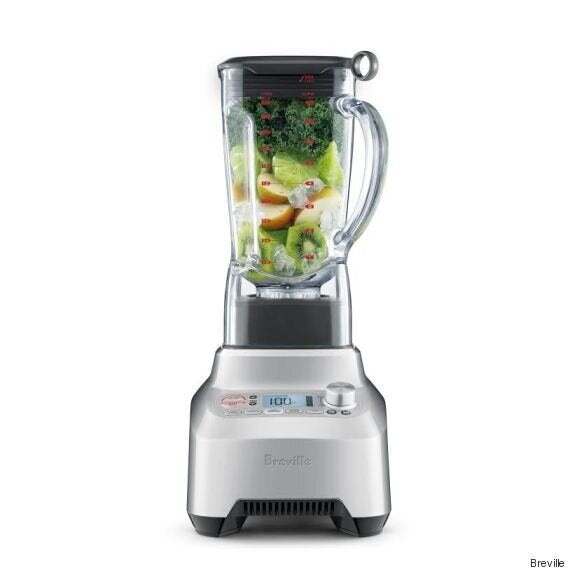 790 Watt motor
Variable speed control and pulse setting
Includes 1.2 litre BPA free container and tamper, two shatter-resistant, double insulated 600ml travel containers
Five year warranty
Smoothies, nut milk, salad dressings, frozen desserts, grinding grains, chopping vegetables and small batches of soup
Good for on-the-go smoothies
Small in size but powerful enough to be used like a regular blender
Easy to clean
More expensive than other popular personal blenders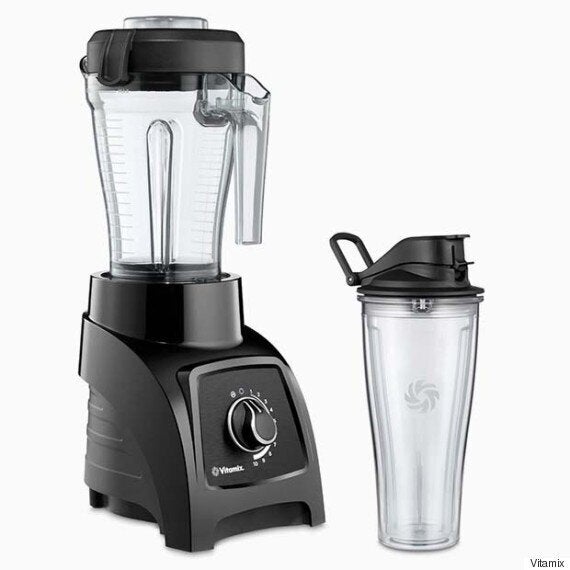 Two peak output horsepower motor
Able to chop, cream, blend, cook, grind, knead, churn, emulsify, crush, whisk, frappé, purée, powder and whip
Includes BPA free two litre container, spill-proof lid with removable plug and tamper
Seven year warranty
Making smoothies, icy drinks, sorbets, chopping fruit and vegetables and hot soup
Less affordable
Larger and takes up bigger bench space
Excellent quality -- built to last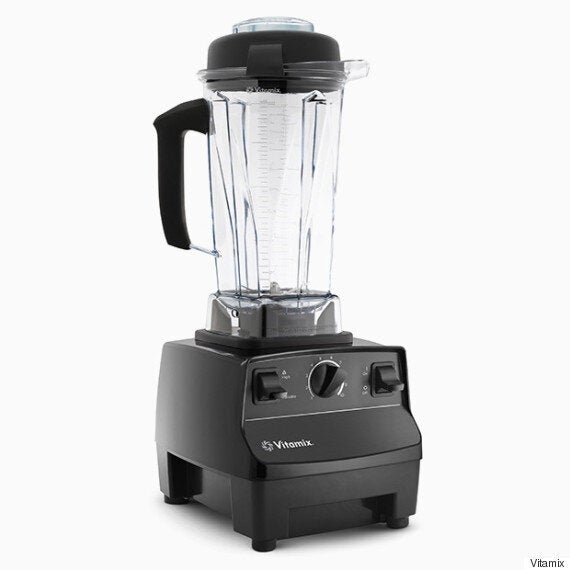 High powered two peak horsepower magnetic drive system to power its blades and secure jug
Intelli-Speed Control to automatically optimise blade speed
Variable speed control and four pre-programmed settings and pulse function
Includes 1.75 litre BPA free dishwasher safe jug
Seven year warranty
Icy drinks, smoothies, soups and sauces
Won Kitchen Innovation of the Year Award in 2015
More expensive than other blenders
High powered