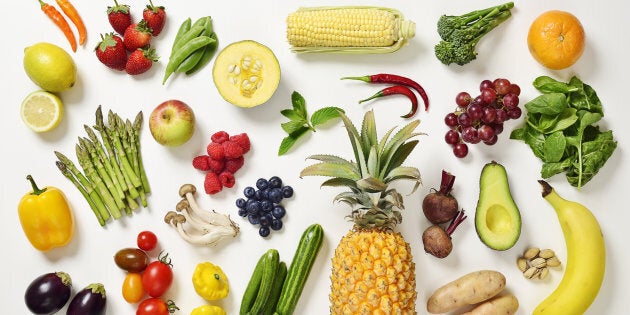 When you think of 'healthy eating' you probably imagine a shopping trolley full of kale, quinoa, activated almonds, kimchi, sprouted rye bread and matcha ice cream. While that may be the shopping list of some of our health dreams, it's just not realistic.
But that doesn't mean healthy eating has to be expensive, or that you have to shop at health food stores to get what you need.
In fact, we bet that you can buy a week's worth of food for just $60 at your regular supermarket. Seriously.
"Yes, eating kale and quinoa can be expensive, but the truth is, you don't have to fork out the big bucks to eat healthily. There are plenty of super foods which offer super health benefits at super cheap prices," accredited practising dietitian Jemma O'Hanlon told The Huffington Post Australia.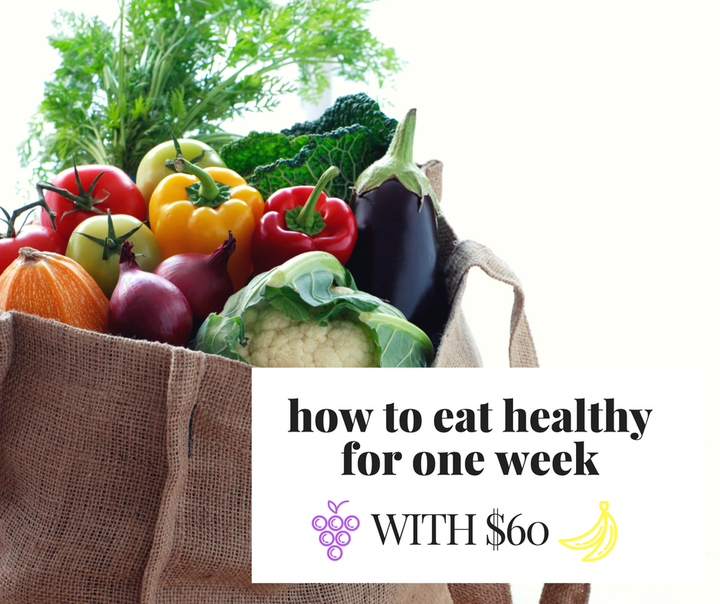 Here are O'Hanlon's top tips for healthy, cheap food shopping.
Tip one: plan your meals and get cooking
"The best advice I can give to anyone looking to save their pennies is to get in the kitchen and get cooking," O'Hanlon said.
"This doesn't mean you have to slave over the stove top for hours and hours, but just doing some food preparation at home can really make a difference.
"Eating out regularly can be costly and add up without you even realising. If you focus on doing more cooking at home, you'll find you can save a lot of money."
Tip two: look for bargains and specials (and buy seasonal produce)
If you've got zucchinis on your list but the broccoli is much cheaper, opt for those to save money.
"Buy seasonal fruit and veggies to score the best bargain," O'Hanlon said. "Often buying your fruit and veggies at markets can be a great way to save money, not to mention experience new types of fruits and veggies that you haven't come across before.
"There are also those fruits such as bananas which are a super healthy, super cheap snack. You can't beat a banana as the perfect snack for hungry kids or for adults to enjoy on their breakfast in the morning."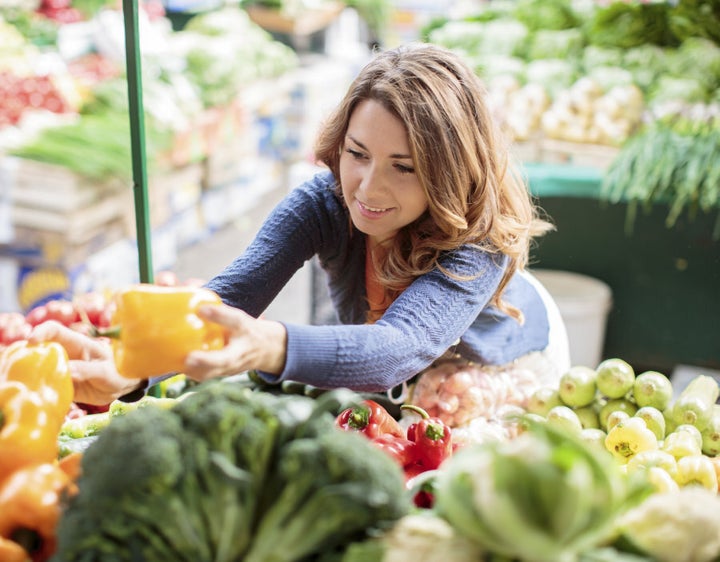 Tip three: stock up on staples (and prepare to DIY)
Pre-made granola, porridge sachets, frozen meals and snacks can all add up to a hefty shopping receipt. By stocking up on staples like oats, you can easily make your own fancy foods at home.
"Stock up on staples such as oats and make up your own muesli for breakfast rather than buying expensive mueslis at the supermarket," O'Hanlon said. "Combine a big bag of home brand rolled oats, some diced dried fruit and seeds, and you have a natural muesli. Toast it in the oven if you prefer it crunchier.
"Eggs are superfoods which you don't have to pay an arm or a leg for. A dozen eggs costs roughly 5-6 dollars which means an egg will cost you less than 50 cents. You can make yourself a delicious meal for breakfast, lunch or dinner -- poached eggs on grainy toast with baked beans is a healthy and low cost meal."
Tip four: buy in bulk
"Often we pay more for the packaging of portion controlled foods, and single serves are more costly," O'Hanlon said.
"So, for example, instead of buying single serve yoghurts, why not buy a large tub of your favourite yoghurt and portion it in to little containers? You can also add toppings of your choice such as fresh or canned fruit, nuts and seeds, and really make it your own."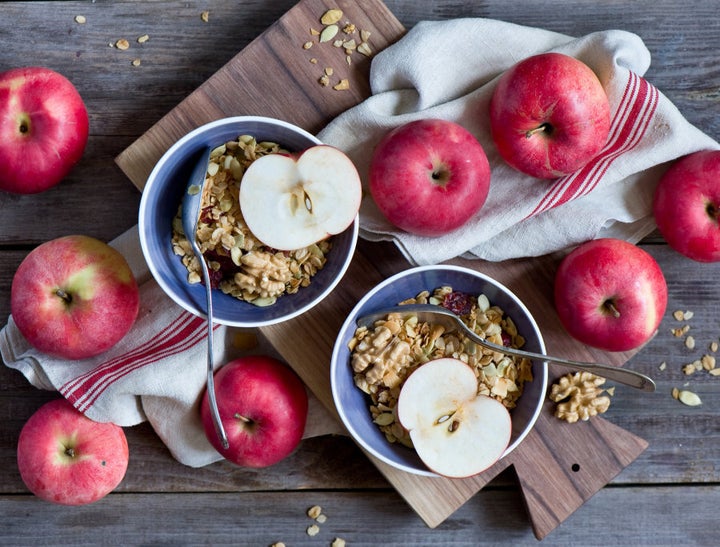 Ready to get shopping? Here's an example shopping list for one person for one week. Feel free to swap out ingredients for others, and adapt it to suit your personal preferences and favourite meals.
Rolled oats 900g -- $1.45
Medium grain brown rice 1kg -- $3.20
Canned lentils 400g X 3 ($0.75) -- $2.25
Canned chickpeas 400g X 2 ($0.75) -- $1.50
Almond kernels 150g -- $3.70
Sunflower Kernels 200g -- $2.37
Free range eggs 12 pack -- $5.70
Cheese 250g block -- $4.00
Baked beans in tomato sauce 420g -- $0.65
Natural pot set yoghurt 1kg -- $4.20
Canned diced tomatoes 400 g X 2 ($0.60) -- $1.20
Cow's milk 1 litre (or soy milk 1 litre) -- $1.20
Bread seeds and grains sandwich loaf 400g -- $2.00
Bananas 1kg -- $3.90
Royal Gala apples X 4 -- $3.20
Mandarins X 4 -- $2.00
Potatoes X 5 -- $1.60
Sweet potato X 1 -- $1.40
Onions X 4 -- $2.16
Garlic 1 bulb -- $1.20
Zucchini X 3 -- $3.09
Capsicum green X 2 -- $2.96
Broccoli X 1 -- $0.61
Lettuce X 1 -- $2.00
Cucumber continental X 1 -- $2.50
Roma tomatoes X 4 -- $1.38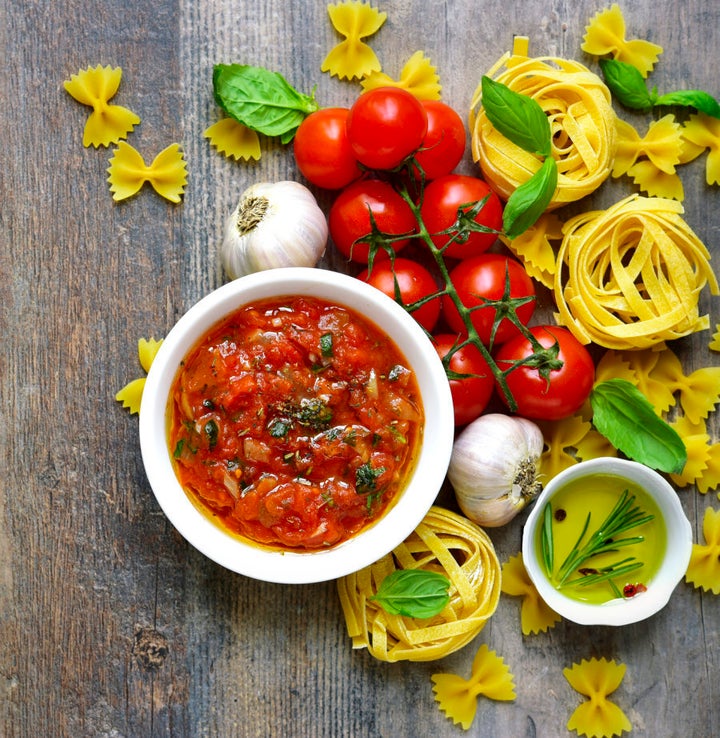 "Canned lentils, chickpeas and beans are super cheap and super healthy," O'Hanlon told HuffPost Austarlia. "They're one of the best plant sources of protein and dietary fibre, and all you need to do is drain and rinse, and they're ready to use. No soaking overnight or boiling required."
Canned tomatoes are also another must-have and can be used in pasta sauce, soups, chilli con carne, lasagne and pizza.
"Canned tomatoes are low in kilojoules and packed with vitamin C and the antioxidant lycopene. They're so versatile -- you can use them to make up stews, curries, pasta sauces, bakes and much more," O'Hanlon said.
"Onions and garlic keep for long periods of time and add so much flavour to meals. They also offer a host of anti-inflammatory properties."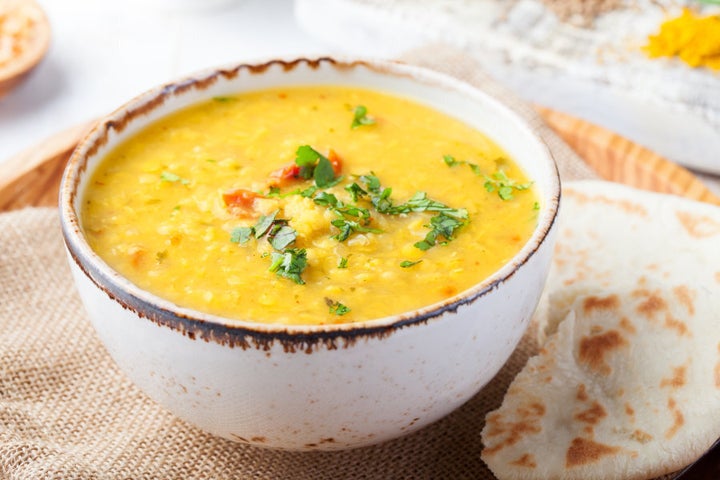 Rice is another versatile grain which you can have with curries, salads, soups, fish, stir fry and even desserts and breakfast porridge.
"Go for brown rice or basmati rice wherever possible. Brown rice is whole grain and will keep you fuller for longer, while basmati rice has a lower GI, so it's digested and absorbed slower than other rices," O'Hanlon explained.
"And to incorporate all of these ingredients, a favourite of mine for dinner is a quick and easy dahl. All you need is onion, garlic, canned tomatoes, a few ground spices and a can of lentils. Super easy, healthy and cheap."