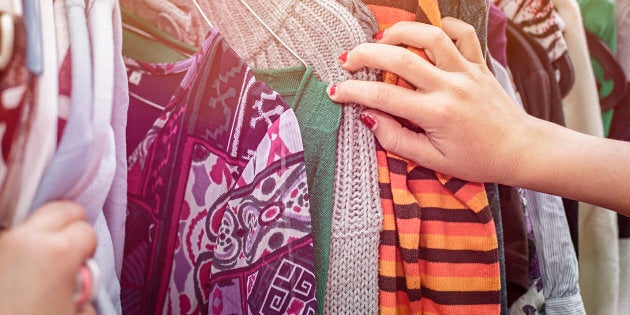 Did you know that there is a National Op Shop Week? Nor did we, but it's kicking off on the 27th of August.
To celebrate, Salvos Stores is launching a campaign to spread awareness of the lifecycle of a donated product, and the importance of up-cycling to help others in need, as well as the benefits to the environment.
Aside from those good reasons to shop at the Salvos, you can actually find some amazing bargains and designer pieces at op shops.
"Fashion is the second most toxic industry in the world, oil is the first. So wherever possible it's a great move to reuse, recycle and re-imagine what is already in existence. Op shopping not only diverts textile waste from heading to landfill it also supports the mission of a charity and people less fortunate," Stylist Faye De Lanty told HuffPost Australia.
"I'm so passionate about it because I truly believe it never has to mean second best, with a few simple tweaks and tricks it can be seriously chic and just like what you see on the high street, on celebrities and in magazines."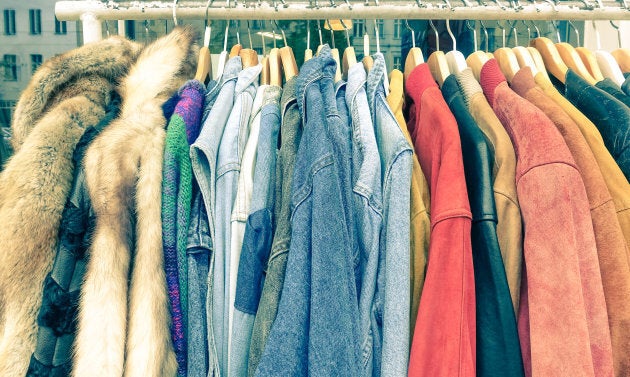 De Lanty suggests looking for classics if you're new to op shopping (starting in the 80s wedding dress section might turn you off).
"To keep it simple I would start with great quality basics like a well structured black blazer, cool distressed denim and a white or striped tee. This will help you get accustomed to the experience and build your op shopping prowess," she said.
"I also always keep an eye out for vintage band or rock tees in op shops as well as costume jewellery that I can play around with."
As for what you shouldn't buy from an op shop, De Lanty said that the cull has already been done for you.
"To be honest I don't feel anything is of concern really. Salvos Stores are very diligent with the items that hit the shop floor. They only put 15 percent of what is donated out for customers, so the quality is definitely there," she said.
"I always recommend to shop the whole store not just your section, because gems can be anywhere. I'm a big fan of checking out the men's section -- guys clothes look so cool on girls. You can quite often find great oversized vintage or band tees, leather biker jackets, tux jackets and classic white collared shirts that you can do all sorts of things with. Half my wardrobe is borrowed from the boys."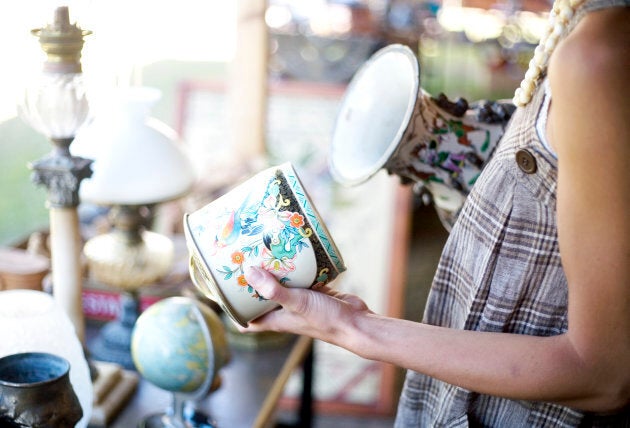 De Lanty's top 10 tips:
Educate yourself: Be hungry for knowledge -- read fashion magazines, look at style websites, research brands, check out the trends, understand cut, color, fabric and form. The more you know the better you can op-shop.
Be prepared: Go shopping with an idea in mind to avoid that overwhelming feeling.
Follow the fashion fundamentals: Seek out and stick to the classics. Timeless pieces like a great pair of jeans, a white tee, a little black dress, a trench coat. Op-shops are filled with great versions of these and once you have them you can build and play with the trends from there.
DIY and customise: You don't have to pay hundreds of dollars for ripped jeans or a bejeweled clutch when you can make it yourself.
Dress for it: Wear something that's really easy to change in and out of or try fitted clothing that you can try things on the top of.
Shop the whole store: Don't just look in your section. Half my wardrobe is from the men's section. Try it on, you never know.
Know your body and know your style: Don't be a slave to the trends, only buy what feels great and flatters you, do it your way.
Become friends: Get to know your regular op shops and get to know when they receive new donations.
Set a good tailor on speed dial: Maybe the Chanel jacket you found has boxy shoulder pads, but if you have it altered it will still be so much cheaper than the original price tag.
Take a tool kit: Snacks, water, a tape measure, inspiration pics, a wish list. It will make things much more efficient and enjoyable.
For more details on the Salvos Curated campaign, check out the website.