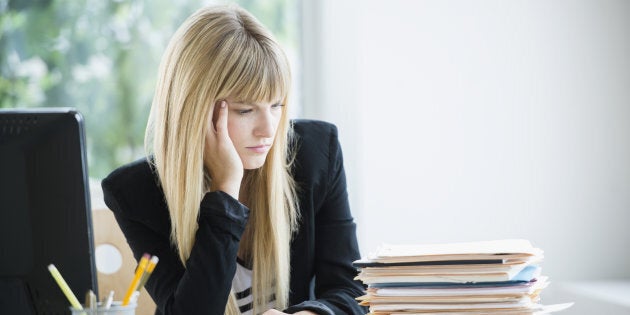 We all get emotionally attached to the important things that go on in our lives and it's natural to get down in the dumps when things don't go the way we planned. Sometimes we might be overwhelmed with a family issue, a relationship breakdown or the devastation of a death, divorce or serious illness.
What many experts agree on is the fact that you shouldn't have to pretend things are okay when they're not. But you shouldn't make things worse than they already are.
Lisa Messenger, CEO of the Collective Hub, wrote a book about using the challenging times of your life to strike at breakthroughs in other areas of your life. She told The Huffington Post Australia getting back in the game when you're down in the dumps is all a matter of being able to use the tools available to you, to overcome adversity
"In business and life, we all have things that come at us every single day that are beyond our control," Messenger said.
"What I've learnt is that when tough times come, it's normally the catalyst for something extraordinary. Use your hard times to pivot yourself into something extraordinary because that's where the gold is."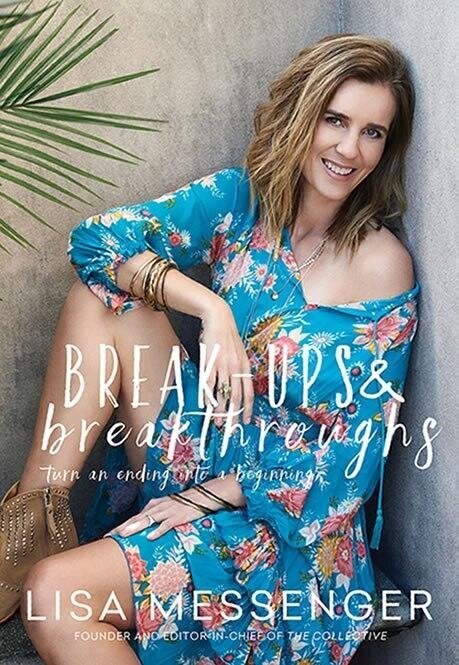 Sometimes it's a matter of judging whether it's okay to wear your heart on your sleeve or whether you should let your work colleagues know that you're down in the dumps.
"I am all about being authentic, and being true to who you are. Over the years I've developed a learned confidence that it is okay being me. It's different in every circumstance... but it's also about the courage to communicate what you are going through," Messenger said.
"If you're going through something difficult, it's nice to humanise that for your work colleagues so they have a sense of understanding. You also need a sense of boundaries so that you're not burdening people with things that you should leave at home."
For many of us, burying our problems under an enormous workload is a temporary fix on the road to healing from heartache or whatever issue has you feeling low. Business and leadership expert Rowdy McLean told Huffpost Australia it's not a good idea to make your workmates, family or friends believe everything is okay, when you are struggling.
"On the other hand, you shouldn't make out that things are worse than they are. Someone might come to work after being diagnosed with a disease and they try to make the best of it, while somebody else might have had a minor car accident and make a big drama of it. You need to be real on both perspectives," McLean said.
"You need to be able to manage what you can control, and there are always a lot of things in your control. Make sure you're influencing the things you have control over because that is a choice."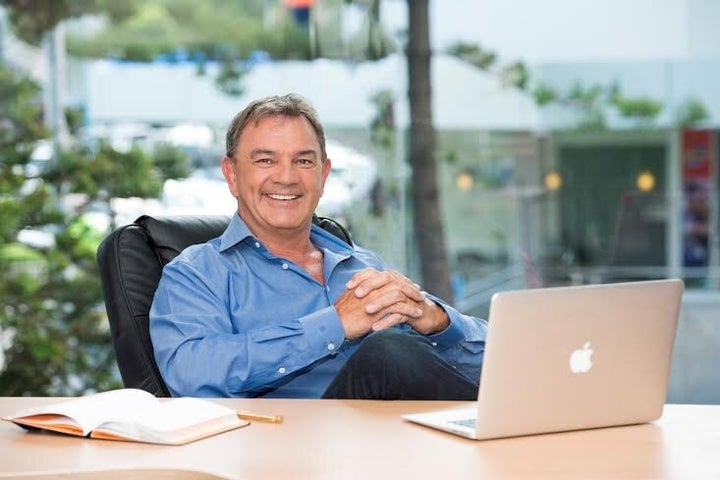 It's also important to remember there is a huge amount of information and support for people who need help. It's ultimately your decision if you want to do it the hard way (with no help) or the easier way (with help).
"Don't bury yourself in your work. There is no point ignoring the problem. You need to address the underlying issue, whether it's a relationship problem or a health problem," McLean said.
"We're all a bit soft. We don't like confrontation or tough conversations but I've learned they're never as difficult as they seem. Once you confront your problems or have a difficult conversation, you will feel a weight lift from your shoulders."
Messenger said communication is key. If you're not a good communicator, it might be time to learn some communication skills.
"There are a lot of different courses out there, as well as counselling. Listen to your true feelings in a way that works in your particular situation," Messenger said.
"The book Seven Habits of Highly Effective People was my first understanding of a paradigm shift. It's the idea that someone's behaviour might seem inappropriate, but if you understand where their anger was coming from, you'll realise that their behaviour was coming from a place of hurt. When you look behind the scenes you will see everything from a different perspective."
Lisa Messenger's Tips:
Be true to whoever you are. Have the courage to communicate with work colleagues about what you are going through.
Find a balance between sharing with your colleagues and not burdening them with your problems while you're at work.
Get help when you need it. There is so much information and counselling available for you.
Learn what tools you have that you can use to get through your difficult times.
Learn what your triggers are so you can push forward, deal with your problems and, eventually, turn it all into a positive.
Tough times are usually the catalyst for something extraordinary so use your hard time to create something extraordinary.