Pancakes are the ultimate weekend breakfast fare, ideally topped with fresh fruit, a mountain of maple syrup and even a cheeky scoop of ice cream.
If you don't eat eggs, milk or butter, don't worry -- there are heaps of vegan pancake recipes, subbing eggs and milk for chia, flaxseed, banana and plant milks. And they're just as fluffy, satisfying and delicious.
Here are five vegan pancake recipes to make for brunch.
1. Chocolate peanut butter pancakes
Yes, traditional plain pancakes are great, but you can't go past chocolate pancakes with peanut butter and raspberry compote. These vegan pancakes are made in a blender (mess-free!) in 30 minutes, and are even gluten free.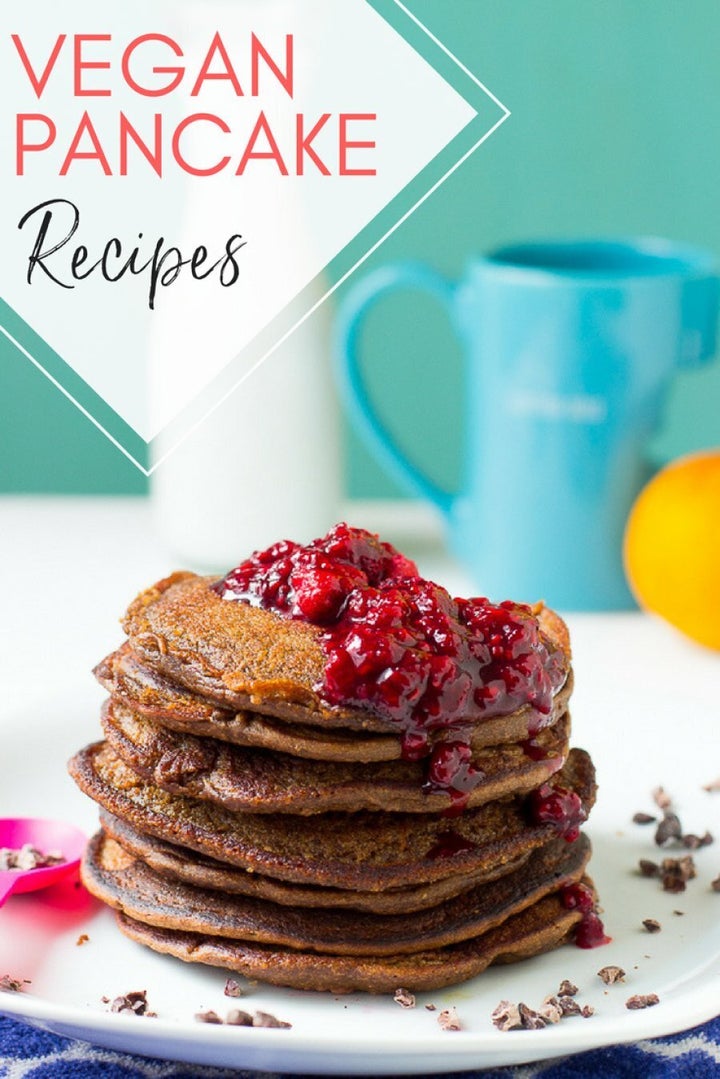 2. Blueberry banana pancakes
Banana and blueberries are a winning pancake combo, and this vegan version is the real deal. The fluffy, berry-studded pancakes are easy to make and are topped with a quick maple blueberry compote.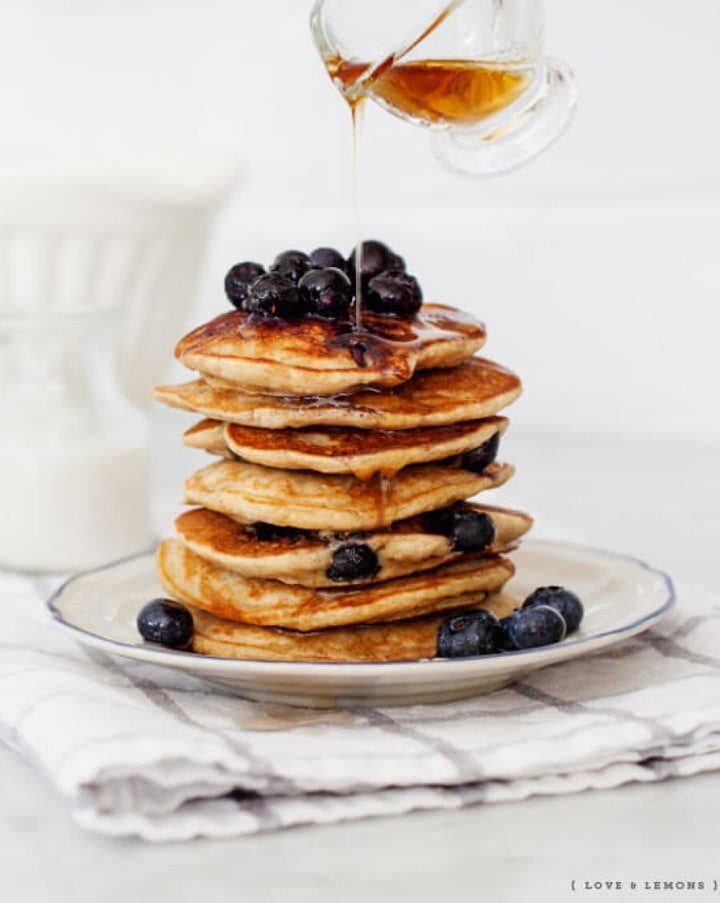 3. Mini cinnamon pancakes
For a more simple pancake experience, try these cute, pillowy mini pancakes, spiced with cinnamon, vanilla almond milk and vanilla extract. Top with maple syrup and dairy-free butter and you're set.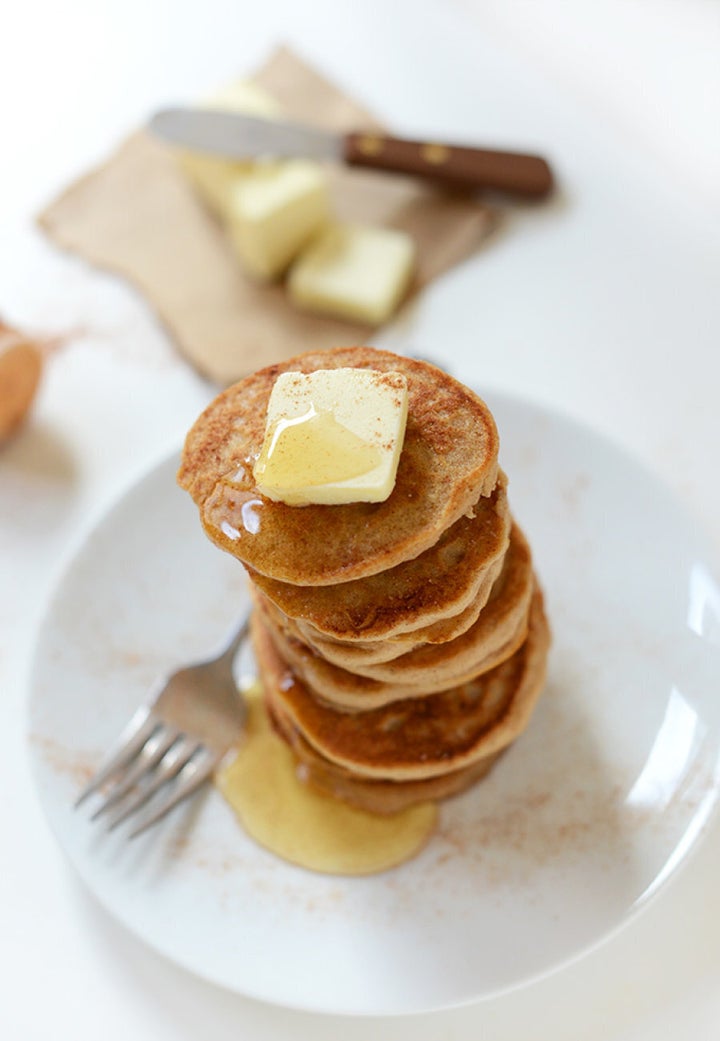 4. Vegan buckwheat and oat pancakes
Can't do gluten? These buckwheat and oat pancakes are nutty, hearty and fluffy, and you can make a stack in fewer than 30 minutes. Top your pancakes with anything you fancy -- seasonal fruit, caramelised banana, shredded coconut or even vegan ice cream.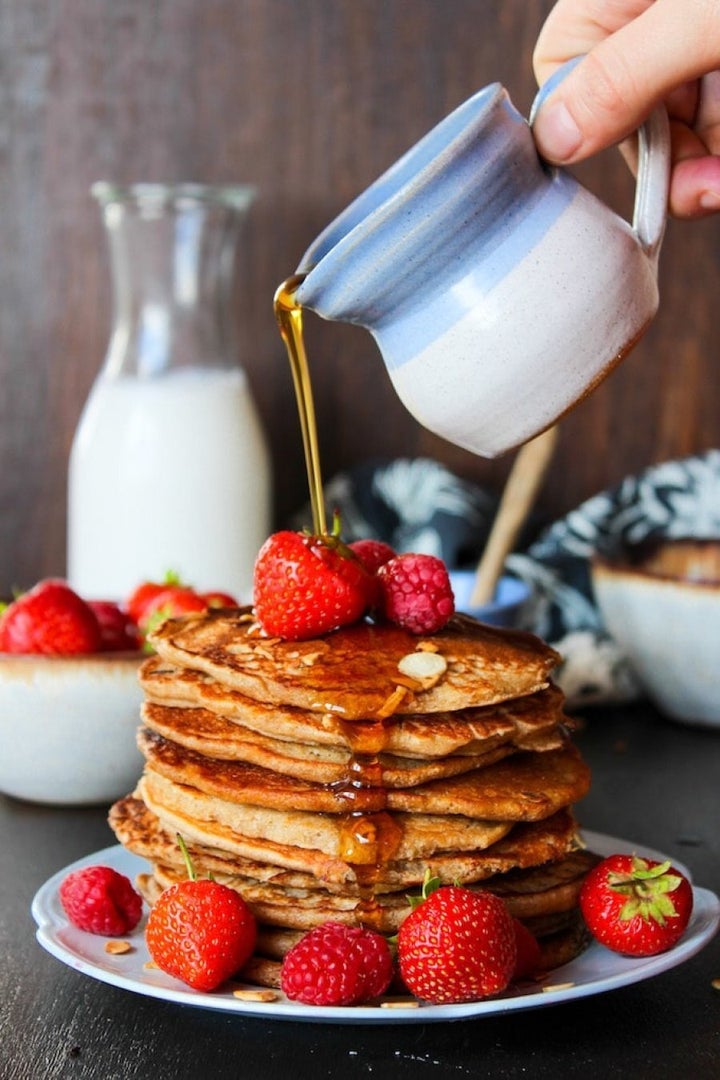 5. Peanut butter cup pancakes
If you go through a jar of peanut butter every week, these pancakes are for you. Picture thick peanut butter cup-inspired pancakes, with an actual homemade peanut butter cup on top. Because, why not?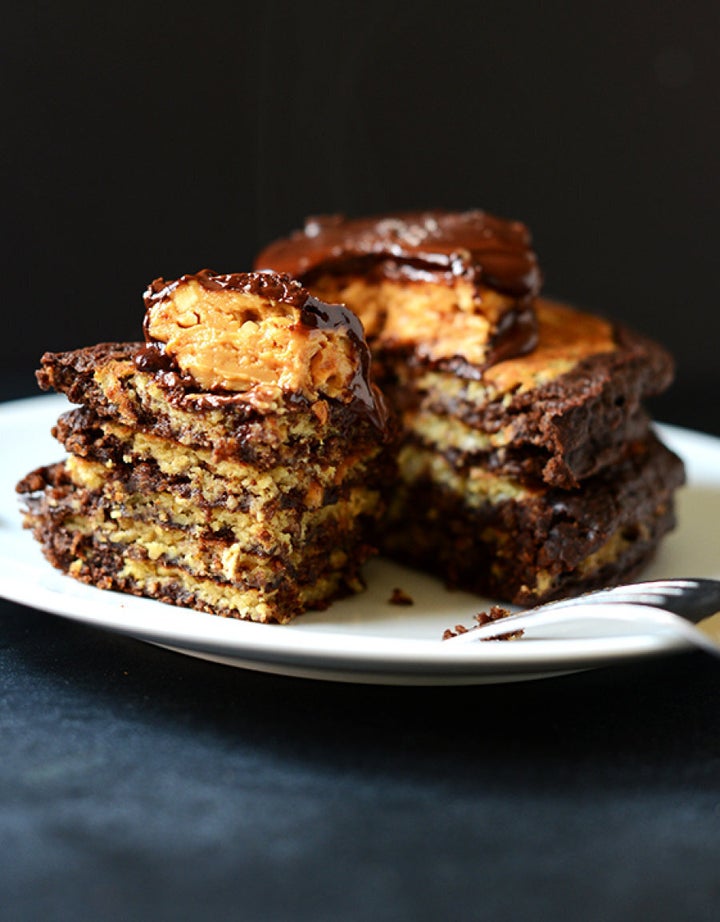 Click below to subscribe to the Refresh podcast by HuffPost Australia on iTunes.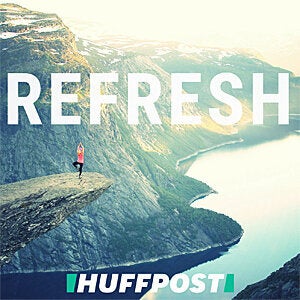 ALSO ON HUFFPOST AUSTRALIA