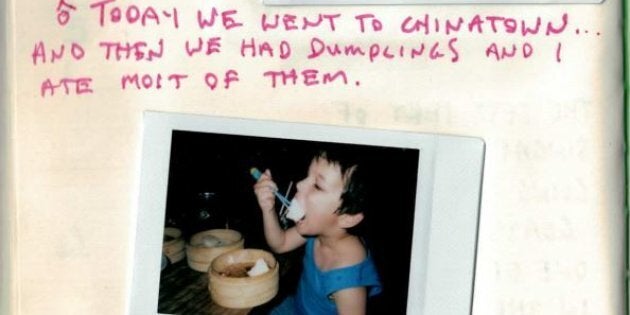 I still have the meticulously collated photo album from my gap year ten 22 years ago. And somewhere hidden in the back of a cupboard is the hilarious travel diary I kept, full of what I thought were profound hot takes on life.
And a few years ago my Mum gave me the album from a family holiday we took when I was five. It's all dated and captioned, allowing me to at least fool myself into thinking I remember the trip.
But like everyone else now my observable travel memories live in the cloud, grouped together with a #hashtag, filtered, curated and available to the small number of people I choose to share them with. The rest has to live in my head, which is fine for me, but what about the small people who now accompany me on many of my travels?
There'll be no carefully-glued pages of memory aides to jog their recollections. And for obvious reasons they don't get to follow my Instagram and Facebook feeds. So I've found another simple way - aided with a Polaroid camera, a glue stick and a $7 notebook.
Small children like 'now' as much as the rest of us. Think of it as their analogue version of Instagram.
My five-year-old and I tested it out in April on a trip to Singapore. You can read about how great Singapore is for kids (and their parents) here. Hopefully it's the start of a long habit of recording his adventures.
The beauty of the Polaroid is immediacy. Small children like 'now' as much as the rest of us. Think of it as their analogue version of Instagram.
It made telling family about his trip once we were home a much deeper conversation than "I liked the pool".
And months later his recollections are vivid. And on flipping through it now it seems kids are just as obsessed as the rest of us with documenting our food (making Sinapore the perfect playground). #babyfoodbloggerintraining!
A sample of our notebook 'feed':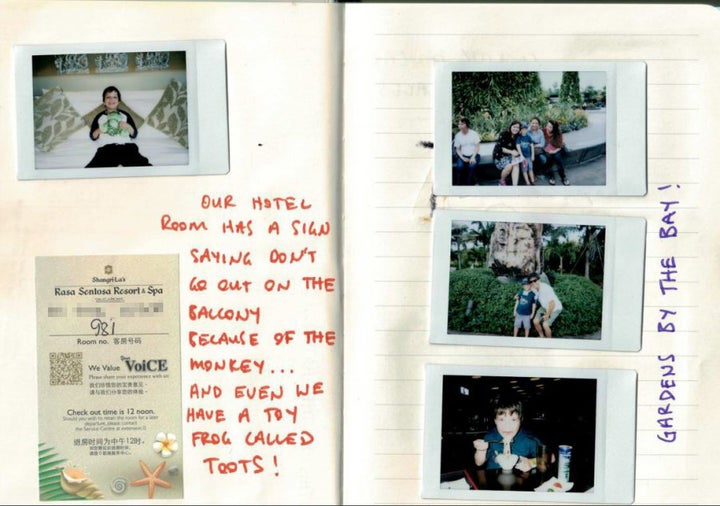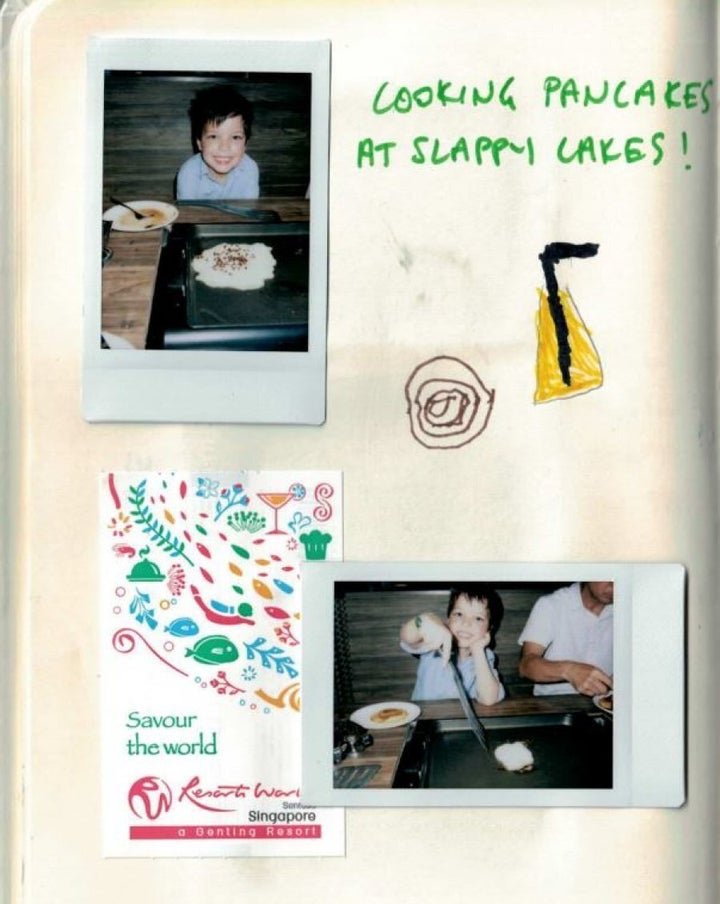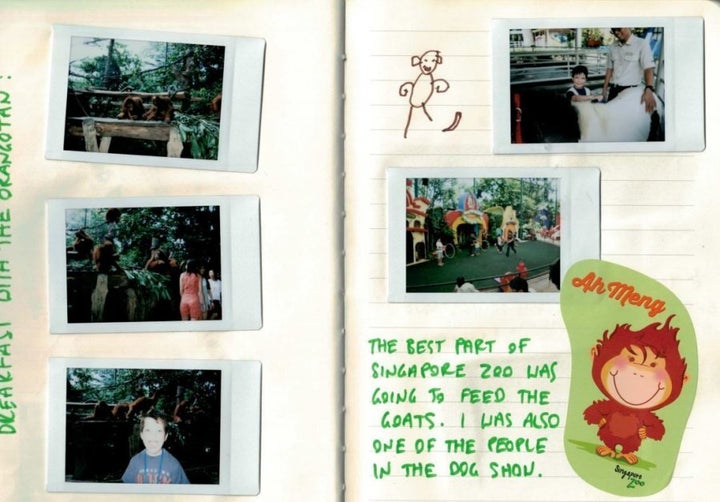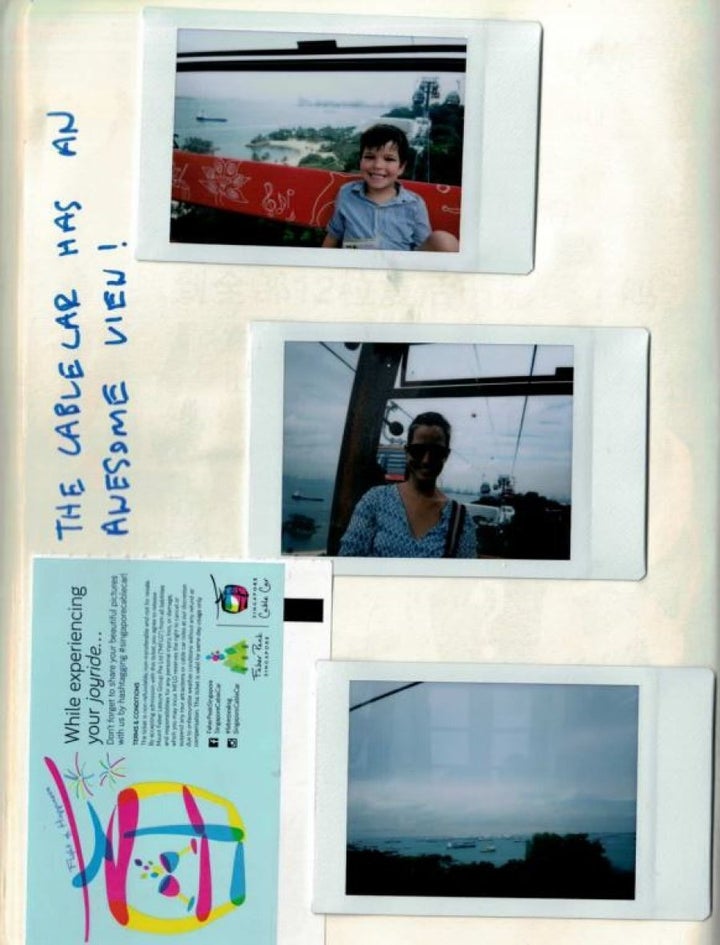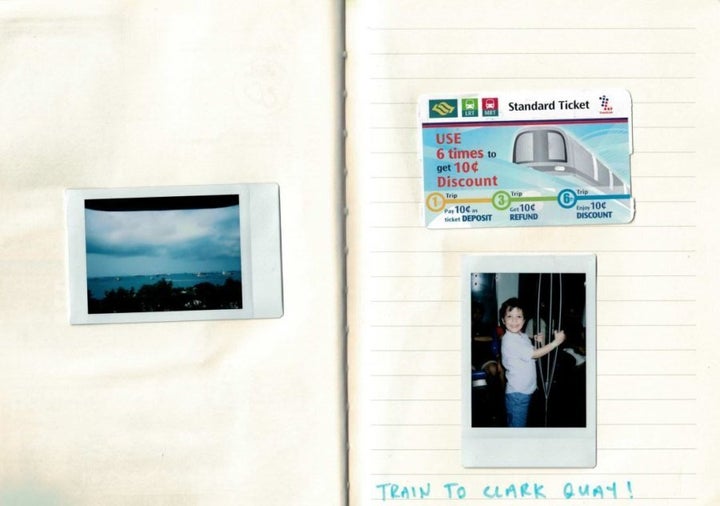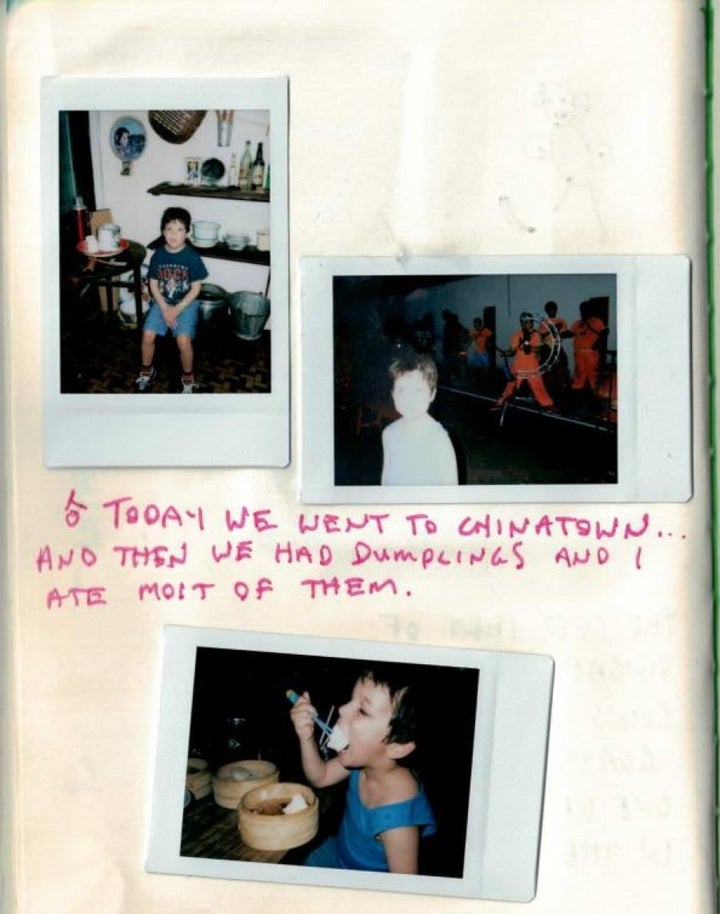 Chinatown is both a great place for dinner, and a great place for children to learn about another culture. The Chinatown Heritage Centre is a must-visit.
The author and her son traveled courtesy of the Singapore Tourism Board.