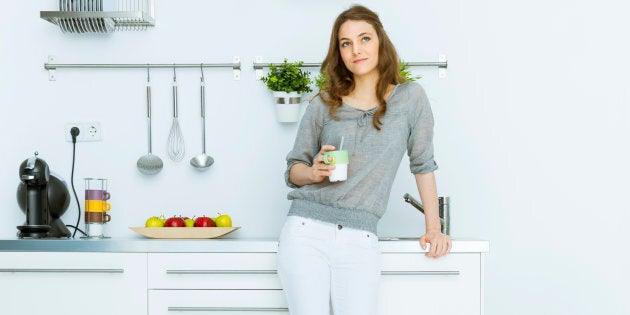 Whether you've just moved into a new home or haven't properly stocked your kitchen yet (and are living off takeaway -- guilty), setting up your kitchen with basics is an essential part of being a grown-up human.
However, not everyone can afford a $1000 Vitamix or five different Japanese knives. If you can, we're not jealous one bit...
That's why The Huffington Post Australia enlisted the help of Will Stewart and Steve Flood, winners of My Kitchen Rules 2015, to share their pantry, fridge, utensil and appliance staples, as well as top tips for beginner cooks.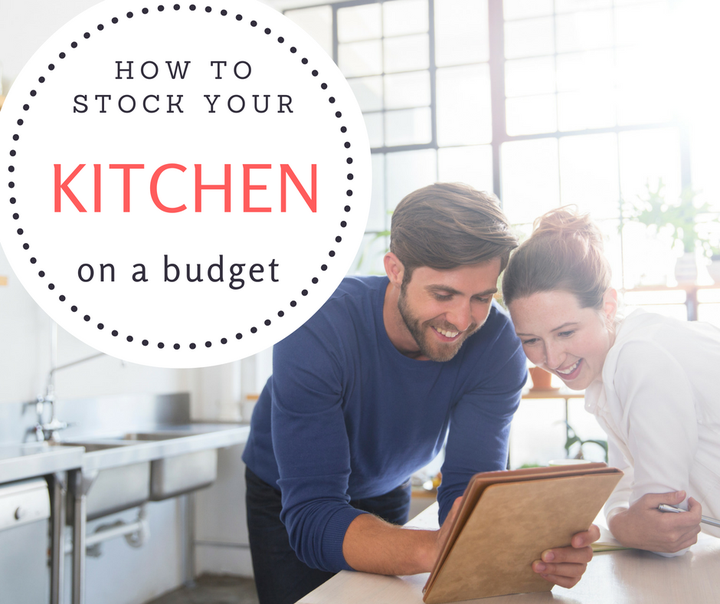 Top budget-friendly fridge and pantry items to stock up on
"In terms of stocking up, you really only need a few basics that will help you create beautiful food," Flood told HuffPost Australia.
"Salt, pepper, good olive oil and lemons are prerequisites. If you have these four items you can season, dress and add flavour to almost anything.
"Garlic and onions are two items that get used a lot and of course eggs, milk, flour and butter are the staples of a pantry."
"Get a herb box for your windowsill and grow some fresh herbs -- thyme, rosemary, basil, dill, coriander and mint are our favourites and they are also the key to great flavour in dishes, in our opinion," Flood said.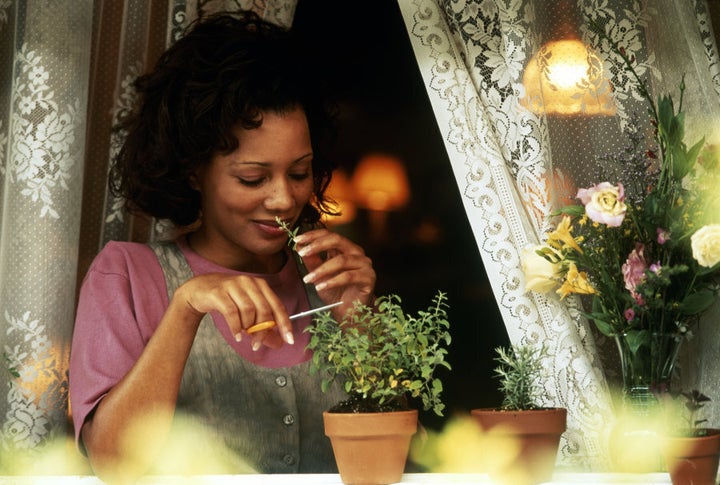 "From here, begin to look for some spices for your cabinet," Flood said.
"Cumin, smoked paprika and cayenne pepper, as well as coriander and fennel seeds, are a great starting point. You can then begin to create all kinds of rubs and marinades."
Top six utensils
"The amount of kitchen equipment available is unbelievable," Stewart told HuffPost Australia. "Cooking is fast becoming everyone's favourite pastime as food and sharing brings people together. There are some really wild and wacky offerings out there but with a few simple utensils you can achieve greatness."
"Keep within your means and don't feel under pressure to have the latest and greatest gizmos and gadgets," Flood added. "It's amazing what you can achieve with a good knife, a few glass bowls, a wooden chopping board, a wooden spoon and a quality pot and pan."
"First on the list would be a good quality chefs' knife," Stewart said. "This is a really versatile tool so buy the best you can afford, ideally from a single piece of forged steel with a good solid handle for precision and control -- Lorraine Lea have some great affordable knives so check them out."
Pots and pans don't have to cost hundreds of dollars to work well. To get you started, secondhand cookware (or new from K-Mart, Target and discount stores) are perfect.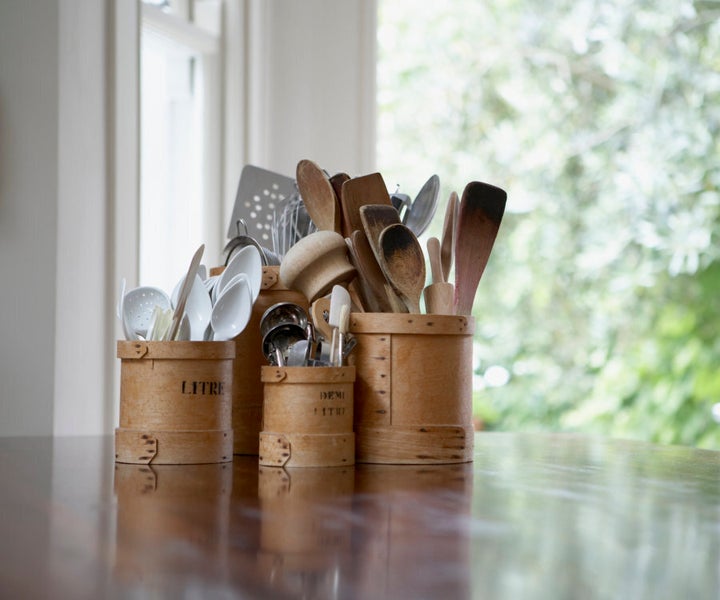 "Next up is a firm but not rigid spatula -- this is perfect for mixing, folding and stirring, even in a hot pan," Stewart said.
"A stick blender with attachments allows you to process ingredients together quickly and easily, and it isn't as bulky as a full on food processor," Stewart said.
"They often come with large and small bowls, as well as a whisk attachment, so the uses are endless and you'll find having one in your life makes cooking and preparing food much easier."
5. Measuring cups and spoons
"These enable a home cook to follow recipes very easily and it takes the guess work out of cooking," Stewart said.
"All recipes these days come with measurements and by having these in your armoury you can ensure that would will be on track to cooking greatness."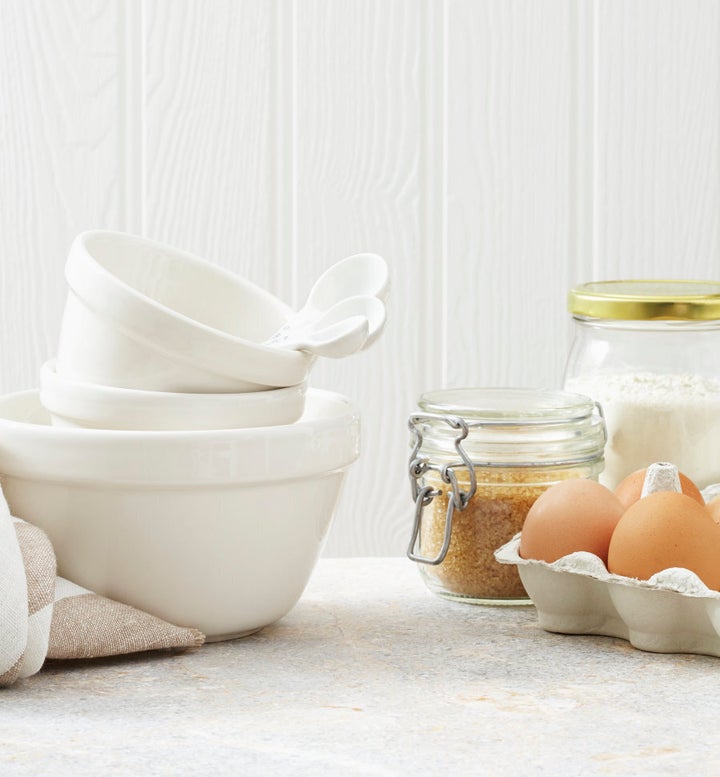 "Finally, whenever we are away from home on cooking duties we would never leave without our mandolin," Steward said. "It's such a simple utensil that really takes the hard work out of slicing or julienning vegetables."
Top five appliances (and where you can find budget-friendly versions)
"Now, as we mentioned earlier, space is one of the biggest constraints when it comes to stocking a kitchen," Flood told HuffPost Australia. "Again, there's a vast array to choose from so picking the right pieces given your circumstances is key."
To make appliance buying affordable, scour the web for secondhand versions which are just as good.
"If budget is an issue you can find a lot of great products second hand on the likes of eBay and Gumtree," Flood said. "Again, we always suggest going for the best that you can afford.
"Other appliances are pretty much a luxury and can take up space, but these are our nice-to-have items."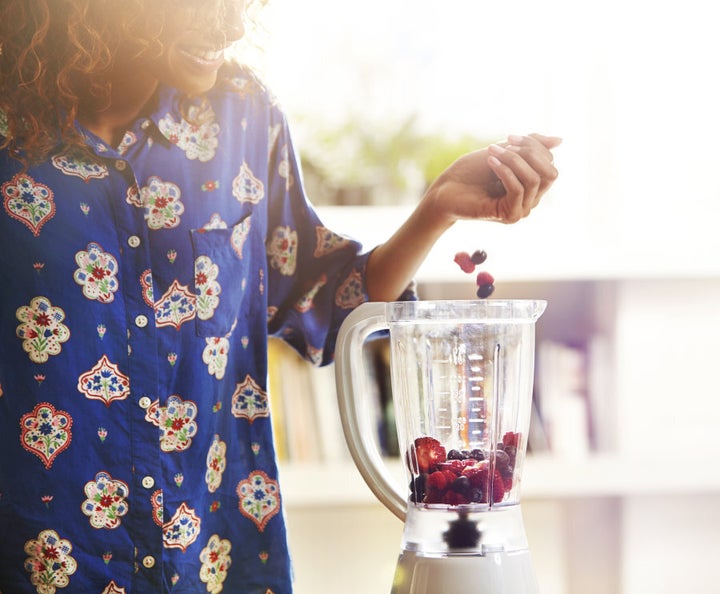 "A pressure cooker is definitely up there, particularly if time is of the essence," Flood said. "We use this a lot in our cooking in our cookbook Home Cook, Aspiring Chef as it allows you to create incredible slow cooked style dishes in a relatively short space of time."
"An all singing, all dancing food processor comes with a tremendous amount of attachments nowadays," Flood said. "They can do pretty much anything from chopping, slicing and dicing to mincing, mixing and blending."
"A blender is a great appliance to have in the kitchen," Flood said. "It's the key to the perfect puree and extremely versatile in the making of soups, smoothies, juices and dressings."
While a brand new copper stand mixer is outside many people's budget, a secondhand stand mixer is ideal if you're an avid baker or pizza maker.
"A stand mixer is great for all your baking, whipping, dough beating needs," Flood said.
A kitchen isn't complete without a kettle and toaster, and you can pick these up for less than $10 each new at K-Mart or Target.
"Definitely a kettle so I can stand around and make cups of tea all day whilst Steve does all the hard work!" Stewart said.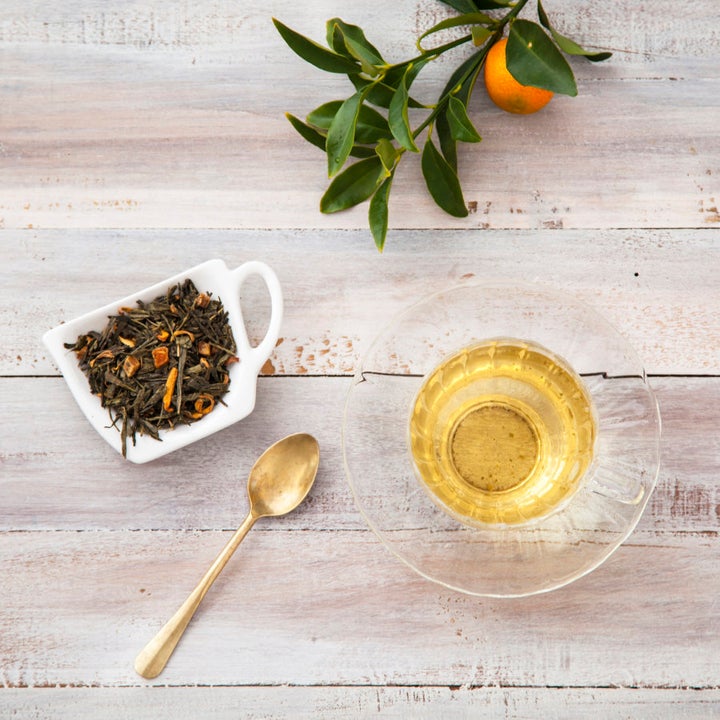 Now that you've got your kitchen stocked, we asked Stewart and Flood for their top tips for beginner cooks.
1. Get inspiration
The idea of stocking your kitchen from scratch -- and getting into cooking if you're a beginner -- can be completely overwhelming. To start off with, Flood recommends getting a burst of inspiration from recipes, either online or in print.
"Food photography these days is so incredible. It can really help with inspiration (but make you hungry), so when you find something you like the look of, I think it's just about giving it a go and hoping for the best," Flood told HuffPost Australia.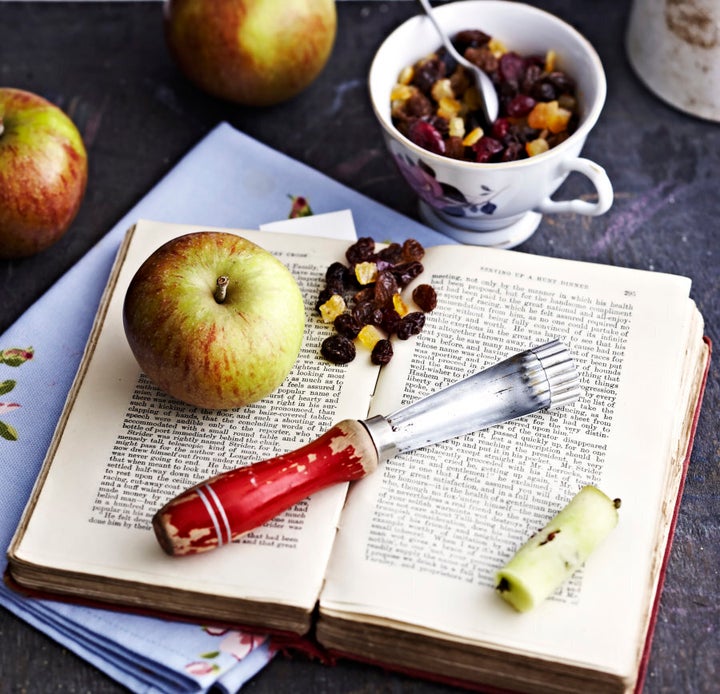 2. Make mistakes (and ask for help)
"The best lessons we have learned are when things have gone wrong," Flood said.
"Something we really encourage, and it's highlighted throughout our book, is to ask questions of others who are experienced cooks. It could be your mum, a friend, a chef in a restaurant -- never be afraid to ask 'the silly question' as there there is no such thing.
"Cooking needs to be fun and enjoyed. Never be afraid to give something a crack!"
3. Plan ahead
No one really likes to hear this one, but planning ahead is the key to fuss-free cooking, as well as reducing food waste.
"Along with time and space, budget is one of the biggest constraints when equipping and filling a kitchen. The key is to be prepared and plan your meals," Stewart told HuffPost Australia. "This way you will only buy what you plan to use and you will therefore cut down on any food waste.
"So much food gets thrown away (about one in five shopping bags here in Australia) and that is wasteful on so many levels, including the hit to your own wallet or purse."
This story was originally published on 15/08/2016.