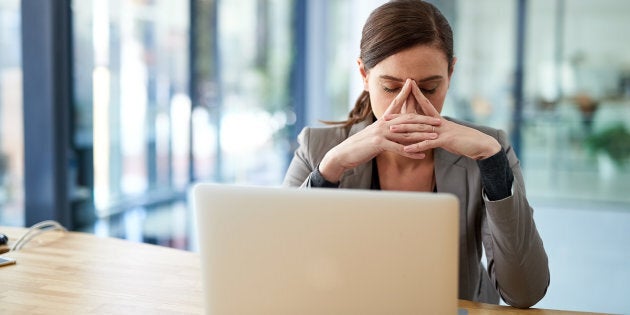 As the CEO of a thriving business, Fiona Boyd admits emails often get the better of her. She sometimes feels overwhelmed by her ever-growing inbox and while she had some degree of organisation around emails in the past, by sorting them into folders, she's let that tactic slip.
In a recent burst of wanting to organise her inbox, Boyd ruthlessly unsubscribed to many things she was no longer reading and just deleting.
"A regular sweep of subscriptions to only keep those that are current is probably the most useful thing I do. I believe email is an incredibly powerful tool, but keeping on top of things you're subscribed to probably takes a good hour or two a month of time," Boyd told HuffPost Australia.
"My business digitises paper forms in schools and many schools use email as their main delivery mechanism. I note though that parents receiving our notifications take them seriously, as they know they're about important issues."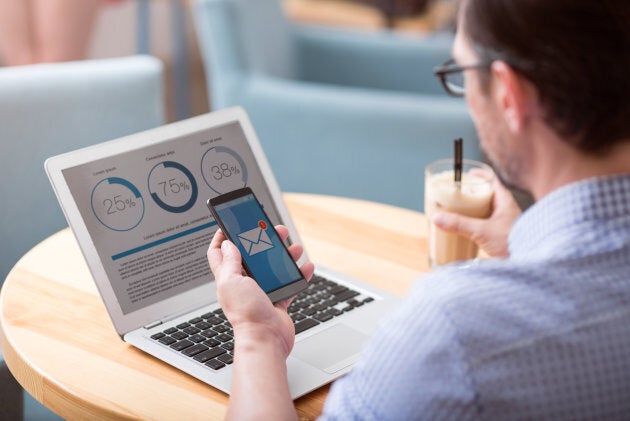 Dr Amantha Imber, whose company bans emails once a month told HuffPost Australia if you're checking your email several times an hour to get a 'hit' of positive emotion, then chances are you have an email addiction.
"Emails can provide us with a serotonin hit when our inbox contains good news, such as a closed sale, or a comment on our blog post. And because this positive reinforcement happens randomly, the addiction becomes greater," Imber said.
Imber knows that when she starts her day with email, it makes her highly reactive and falsely productive.
"I say falsely productive because while it feels good to read and respond to lots of emails, it's certainly not making meaningful progress on any key projects," Imber said.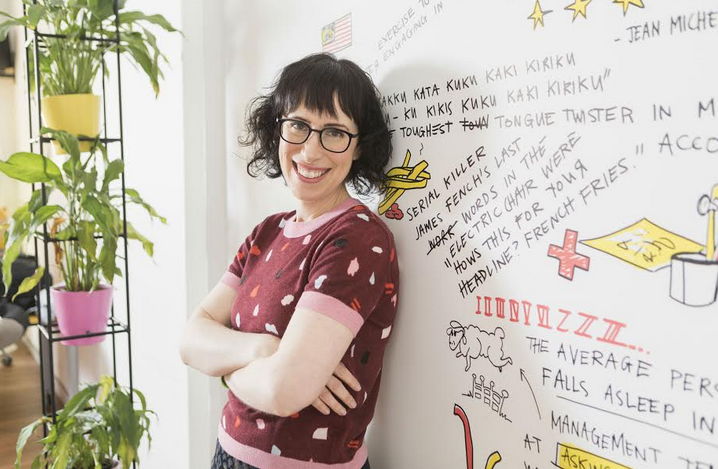 "Usually, those of us that get the most stressed when their inbox is overflowing are those with a strong preference for order and structure."
"They achieve a sense of closure and calm by reaching inbox zero, and for these personality types, hundreds of unread emails can raise stress levels significantly."
Dr Imber suggests people read Cal Newport's book 'Deep Work: Rules for Focused Success in a Distracted World'.
"Newport's book highlights the fact that many of us spend too much time doing 'Shallow Work' -- tasks that don't require much brain power or can be automated, which includes pushing communication around via email," Imber said.
"Newport suggests we prioritise our 'Deep Work' and make the 'Shallow Work' fit around it. I'm trialling different ways to make this work in my life, such as having one full day a week dedicated to Deep Work. I also have my Maker time mornings where time is blocked out to 'make' which is, in theory, time to focus solely on Deep Work."
Fiona Boyd has developed a manageable 'hierarchy system' to help manage her emails.
"I try to make sure I'm in charge of what information comes to me and how I respond. It's so easy to let the amount of inbound email overwhelm you and then you miss that really important email that needs attention and is actually a good opportunity," Boyd said.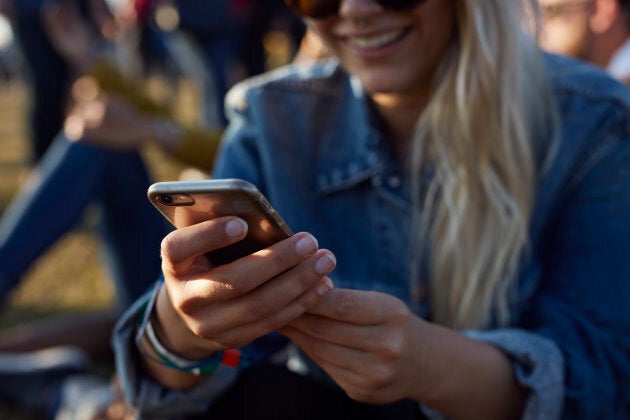 "It's a hierarchy of value in terms of what email gets my attention first; investors and family and business email are read first, news next and everything else if I have some downtime."
Dr Amantha Imber's Inbox Tips
Set yourself strict rules about when to check your email.
For the rest of the time, close your inbox, turn off notifications, and remove email apps from your phone - that is, remove temptations to break the rules you set!
You could decide that you'll only check emails for one hour in the middle of the day, and for one hour at the end of the day.
Setting clear rules can be helpful in curing an email addiction and actually making time for deep, meaningful work, rather than pushing around communications electronically all day long.