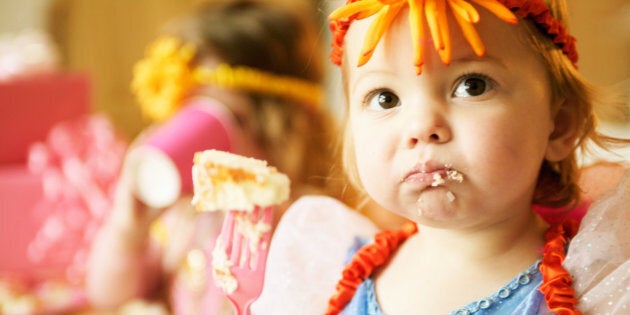 We've all heard the story about the kid who went into anaphylactic shock as a result of some other kid bringing a peanut butter sandwich to school. If you're a parent, no doubt it scared the pants off you.
But given the fact hospital admissions for severe allergic reactions have doubled over the last decade in Australia, the U.S. and UK -- not to mention increased five-fold in Australia for kids aged 0-4 years during the same period -- accidentally exposing a child to an allergen is a very real concern.
Something as innocent as hosting a child's birthday party can become quite the ordeal once you take into account George has to go gluten-free and peanuts could kill Pixie-Belle.
So how do you host an allergy-friendly birthday party without ruining all the fun?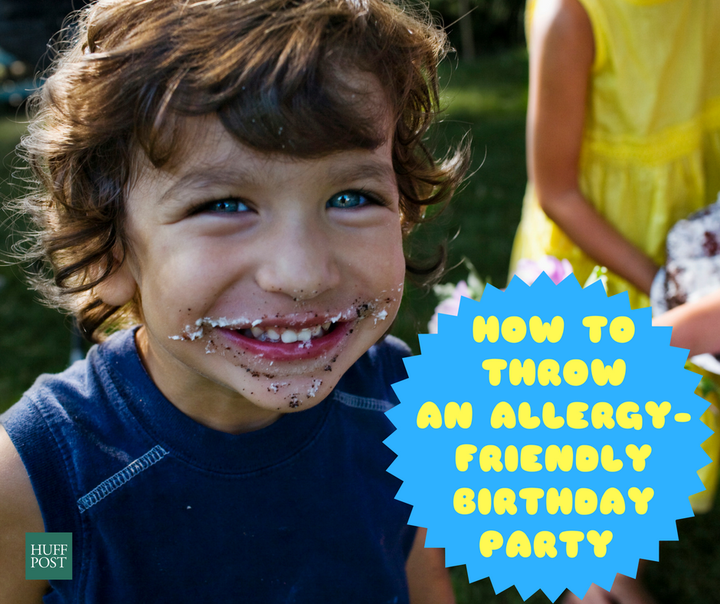 A thing or two about allergies
"The overall incidence is around 88 percent, with allergies being more common in children," Brooke Harcourt from the Murdoch Childrens Research Institute told The Huffington Post Australia. "Multiple food allergies are more common in children as well.
"There are allergies or foods that children are more likely to react to, but then are also likely to grow out of, then the ones that persist into adulthood and remain a severe anaphylactic risk."
In terms of the riskiest types of foods, there are 'the big eight' which Harcourt says "90 percent of all food allergies are caused by."
Milk
Soy
Egg
Wheat
Peanuts
Other tree nuts
Shellfish
Fish
"These can cause a range of different reactions that can range from a hives type of reaction through to anaphylaxis," Harcourt said. "They will manifest differently in different kids as well, depending on what [sort of allergy] they've got."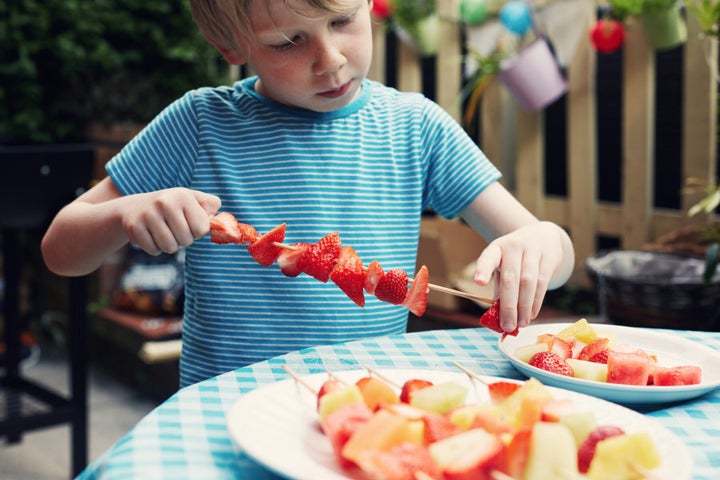 Planning ahead
When it comes to throwing a birthday party, the most important thing is knowing what you're dealing with in advance.
"To avoid any unnecessary concern, ask all parents to declare any allergies and the trigger foods when they RSVP to the party," advised Amcal dietitian Megan Alsford.
"If you do get an RSVP from a parent who tells you their child has allergy, the first step is to contact them and ask for advice and support. They will be happy to help and glad their child isn't unnecessarily excluded from the party. Then you'll need to avoid the trigger food in any food preparation."
Adds Harcourt: "Most parents are quite responsible and will let the [hosting] parent know if there's anything to be concerned about.
"You can always ask the parent [of the allergic child] to provide some food for the child to bring with them so they can safely interact and contribute."
Party time
"A great way to ensure kids don't get their hands on any foods they shouldn't is to employ a colour-coded plate system," Harcourt told HuffPost Australia.
"Make sure there are 'safe plate colours' as opposed to 'danger plate colours', just to keep things positive.
"It's also pretty accepted that having a child with an allergy at a party is quite a big responsibility, so feel free to invite the parent of that child to stay. Or at the very least, someone who knows how to administer an EpiPen. A lot of kids have them these days."
Alsford also recommends moving the 'danger food' out of reach of children so it can't be grabbed by accident during the party, and ensuring you clean all surfaces thoroughly.
"Also consider exposure during any party games, avoid food as prizes and avoid food packaging such as egg cartons," she advised.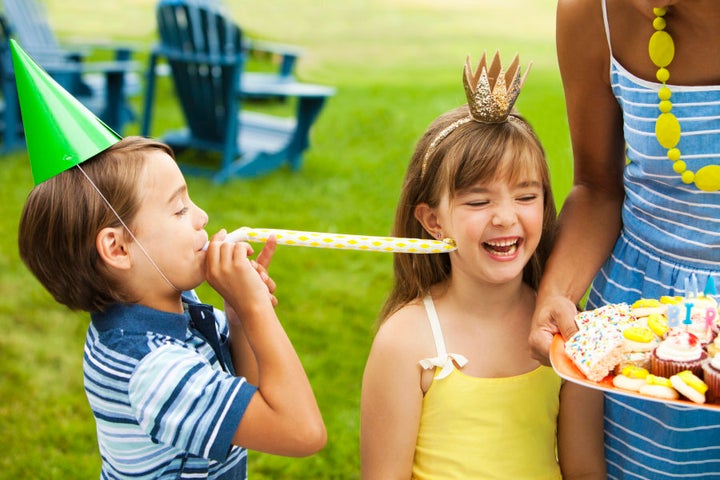 Food ideas
While you have a pretty tall order to fill if you plan on hosting a party without any of the 'big eight' foods, there are still some fairly safe options you can stick with unless specifically advised otherwise.
"Kids will eat anything on sticks, so putting 'safe foods' on sticks, such as chicken skewers, is a great idea," Harcourt said.
"Kids also love popcorn and even sweet potato -- which you can make into chips or wedges -- and fruit kebabs.
"Mini pizzas can be made quite easily and allergy-free, and you can also make allergy-friendly chocolate brownie cones, which are basically like an ice cream cone with a brownie mix used instead of ice cream.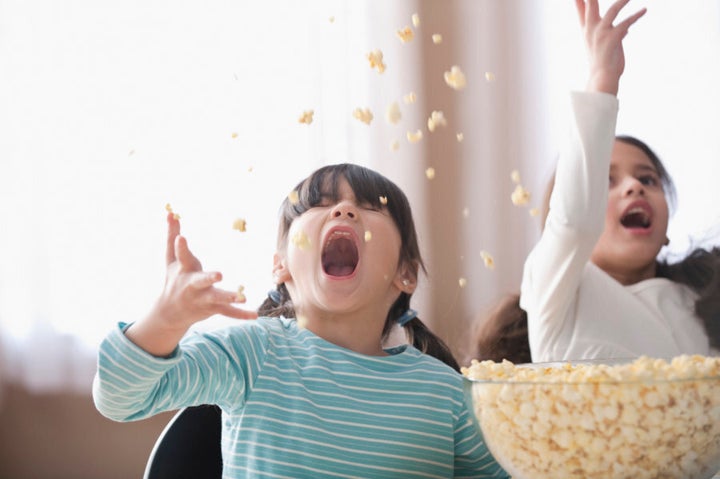 "Mexican is always really good with allergies, and kids seem to love it," Harcourt continued. "If you stay away from the cheese, it's generally pretty safe, with lots of fresh ingredients and bright colours. Plus it's healthy.
"Parties need finger food and lots of colour, I think. We don't necessarily need all the chips and lollies and things like that. Kids go to parties to have fun, not necessarily just to eat."
Finally, the Australian Women's Weekly has a range of allergy-free cookbooks, three of which are designed with kids in mind.
Alternatively, you can check out Alsford's recipe for banana icy pops below.
Recipe: Banana Icy Pops
*Makes approximately 20 mini pops
5 bananas
1 cup desiccated coconut
500g coconut yoghurt
Popsicle sticks
Peel and cut bananas into 4cm sections.
Place one popsicle stick into each section, dip into the coconut yoghurt and then into the desiccated coconut.
Place on a tray lined with baking paper and place in the freezer until frozen.