Is your skin tone warm or cool? Orange or blue based?
You've got no idea, do you? Most people don't, but knowing your undertones is actually pretty handy -- it'll help you choose the right foundation so you stop wasting money on the wrong shade, and can also help you understand if you are likely to get sunburnt or develop freckles.
Dermatologically and cosmetically, skin tones are determined by the Fitzpatrick Skin type or Phototype scale. According to Dr Natalie Song, this scale is an important tool used by doctors and clinicians to evaluate a person's skin type due to their response to sun exposure.
"This scale is based on an individual's genetic skin colour and their response to sun exposure with regards to degree of burning and tanning," Song told HuffPost Australia.
Essentially, the more pale your skin is, the more likely you are to burn, and the more care you need to take when exposed to the sun.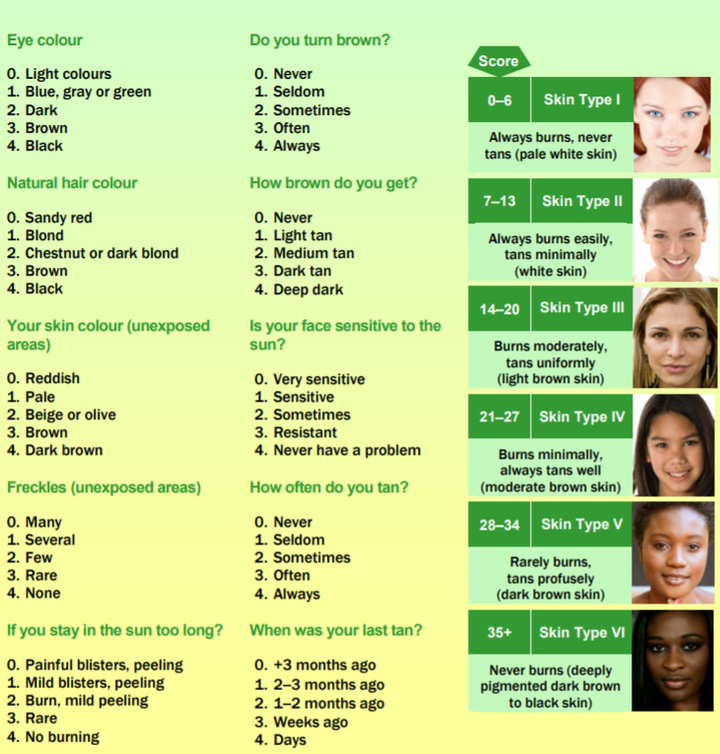 Tobi Henney is an Australian celebrity makeup artist. She explained to HuffPost Australia that your skin's response to the sun also feeds into how you can start to choose the right shade of foundation. In the world of makeup, there are three main tones that artists look for. These are called the cool, warm or neutral tones.
Cool: Pink-based skin tone, fair complexions, lighter hair and eyes, easily sun burnt.

Warm: Yellow-based skin tones, golden complexions, chestnut or darker hair and eyes, tans nicely.

Neutral: Can throw both pink and yellow tones, natural skin colour more evident, darker hair and eyes, can include people with oilve-coloured skin.
"Knowing your skin tone is going to help you choose the right foundation when you are purchasing makeup," Henney told HuffPost Australia.
"I think one of the worst makeup decisions is buying the wrong shade, because when you buy foundation you want your face to look the same as your body.
"It is very important to understand whether you are that cooler, warmer or neutral skin, and then, when you go into a store, you are going to be able to choose your shade much better than not knowing what skin tone you have."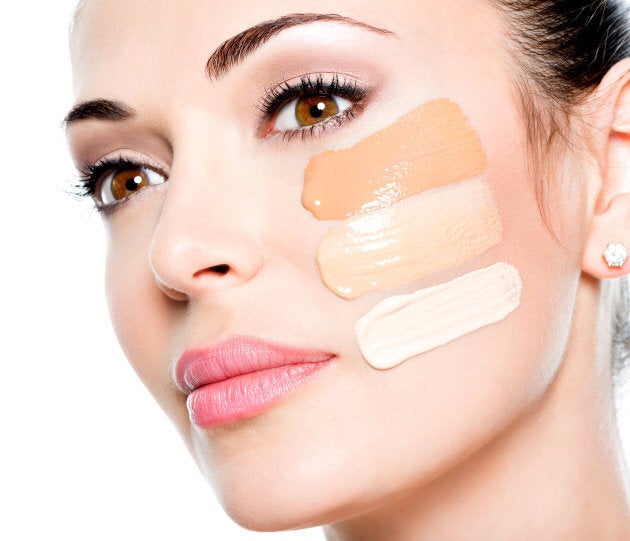 So if you don't know which skin tone you are, how do you work it out? According to Henney, there are a few ways that you can determine if you are cool, warm or neutral.
"You can look at the veins if you flip your wrist and [look at] the shade that your veins are throwing," Henney said.
"[Veins for] your really pink undertones are going to be more blue and your golden undertones are going to be more a green shade.
Another way to figure out which tone you are and therefore, which foundation is right, is by going straight to the source and trying out different foundations on your face. It's important not to try and match a foundation to your neck or hands, as both of these parts could be a different colour to the rest of your body due to sun exposure (the hands) or lack thereof (the neck).
"You have probably seen videos or demonstrations where people will do a stripe on the side of their face ... I find most girls are lighter in their face than the rest of their body, purely because in Australia we wear hats and sunscreen to really protect our face from the sun," Henney said.
"So, that means that our foundation shade needs to be slightly darker ... you don't want to look ghostly compared to your tanned body."
For the best idea of which foundation you should choose, cross-check the colour of the product to your arms.
"If you turn your face to the side, your face should look the same colour to the side of your arm. I do find that girls have to pump up their shade a couple of tones because most people are fairer in the face," Henney explained.
The same goes for all of the other stuff we decorate our faces with, including blush, powders, illuminators and bronzers. If you are a cool tone, stick to pinky, peachy, silvery hues and if you are warm, golden colours will do you well. If you're neutral, Henney says that cooper tones are the way to go.
Confused? That's expected. Henney has some advice for that too.
"It's very confusing and it's fair to feel confused. I don't think you should feel silly, I just think you should approach somebody to get some help if you are not quite sure.
"I think if you can get your foundation shade right it is going to get your overall makeup look just beautiful."