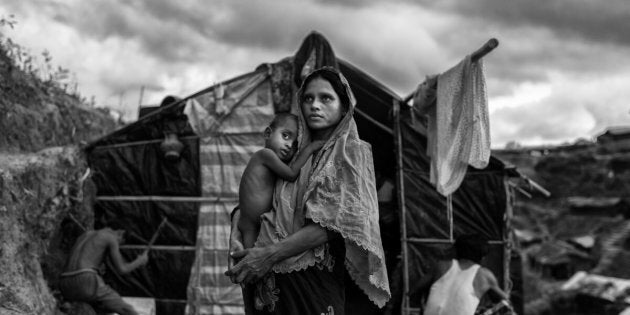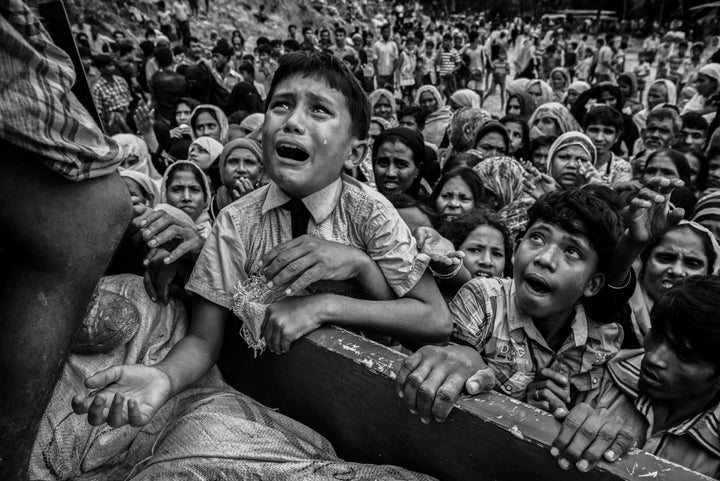 Hundreds of thousands of desperate Rohingyas have fled their homes in Myanmar to escape what the United Nations describes as a "textbook example" of ethnic cleansing.
"When one-third of the Rohingya population had to flee the country, can you find a better word to describe it?" asked an incredulous Antonio Guterres, secretary-general of the U.N.
That was in September. Today, two months after Burmese authorities unleashed a horrific crackdown against the persecuted Muslim minority group, the number of refugees has already swelled beyond 600,000 ― well over half of Myanmar's ailing Rohingya population.
Thousands more remain stranded in the country's Rakhine State, engulfed by a crisis that continues to cause suffering "on a catastrophic scale," the U.N. warns. Humanitarian groups have gathered evidence of abhorrent state-sponsored atrocities including rape, torture, shootings and arson. According to Amnesty International, many of these targeted assaults amount to crimes against humanity.
The sheer magnitude of the Rohingyas' harrowing plight may leave you feeling helpless, but there are ways you can make a difference.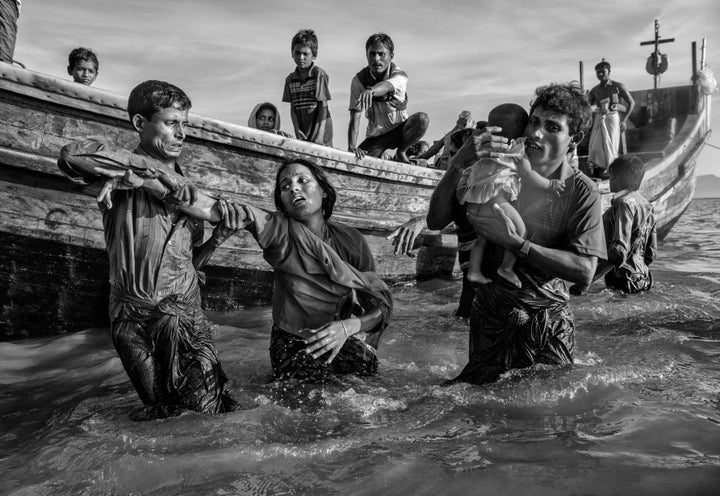 Get informed
The first step is simple, but crucial: Take the time to learn about what is happening to Rohingyas every day in Rakhine State and beyond. The details are disturbing, but ignorance only adds to the problem.
Myanmar's government continues to restrict humanitarian organizations and investigatory missions from accessing crisis-torn Rakhine, making it difficult to gather direct information. But a number of groups are using satellite data to document the destruction of Rohingya villages, and gathering witness testimonies in neighboring Bangladesh, which now hosts more Rohingyas than Myanmar. Take a look at some of the resources below:
👉🏻 For the most up-to-date information, including the growing number of refugees, access the latest ReliefWebsituation reports.
👉🏻 Learn about the Rohingya exodus by the numbers.
👉🏻 Read more about the state's campaign of systemic abuse in Amnesty's report, "My World is Finished."
👉🏻 Doctors Without Borders is working to treat Rohingya arrivals in Bangladesh. Read doctors' and patients' heartbreaking stories.
👉🏻 Learn how the crisis is disproportionately affecting children in UNICEF's report, "Outcast and Desperate."
👉🏻 Read about the international aid response and multimillion-dollar funding gap.
👉🏻 Follow HuffPost's continued coverage of the crisis here.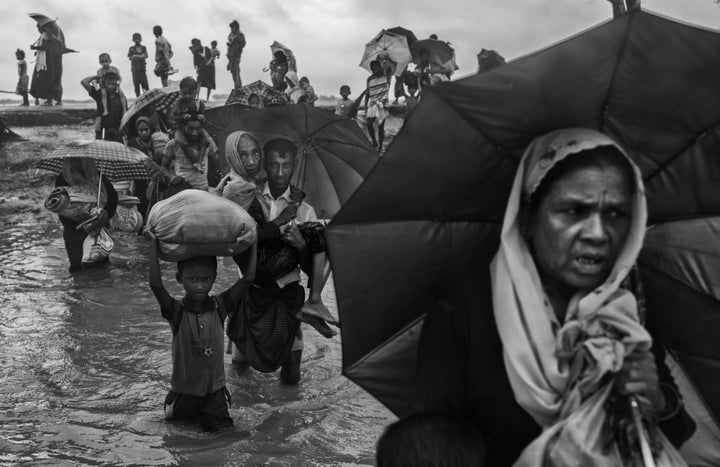 Demand action and accountability
Call up your local representatives and demand justice for Rohingyas. You can ask them to exert their influence to seek change and accountability from Myanmar's government, or to keep Bangladeshi borders open as refugees continue to arrive. If you're in the United States, find a list of senators' contact information here.
The International Campaign for the Rohingya is lobbying Secretary of State Rex Tillerson and the U.S. government to "use its influence, including its key position on the United Nations Security Council, to end the attacks by the Burmese army against Rohingya communities." Add your name to the petition here.
In the United Kingdom, Parliament will consider petitions with more than 100,000 signatures for debate. You can find, sign and create proposals related to the Rohingya crisis here.
Protesting can also be an effective way to draw attention to an issue. Check your local community calendars and social media pages to see if there are any upcoming demonstrations, or if you're in the U.S., start your own here.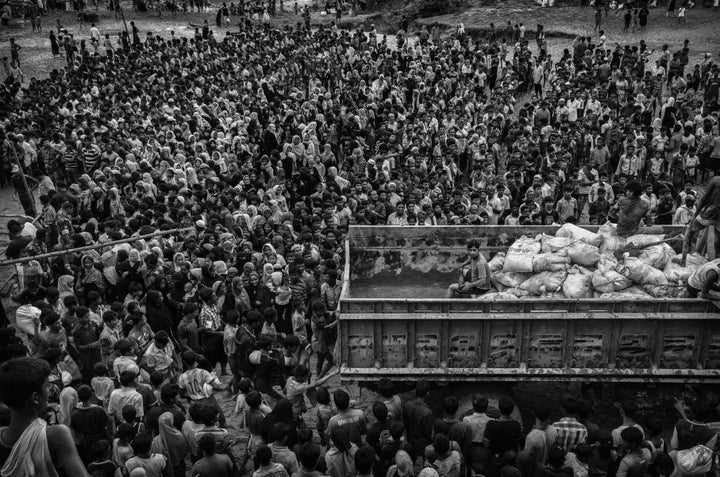 Support the Durbin-McCain resolution
A valuable way to make your voice heard is by urging Congress to support a bipartisan resolution put forward by Sens. John McCain (R-Ariz.) and Dick Durbin (D-Ill.).
The bill condemns forced displacement and violence against Rohingyas, demands an immediate end to hostilities by Burmese authorities and calls on the government to allow unrestricted access to humanitarian groups in Rakhine.
It also calls on Myanmar's de facto leader, Nobel Peace Prize laureate Aung San Suu Kyi, to break her conspicuous silence and inaction on the unfolding tragedy.
Read more about the resolution here.
Send a pre-written message advocating the bill's passage directly to your member of Congress by filling out this form from Amnesty here.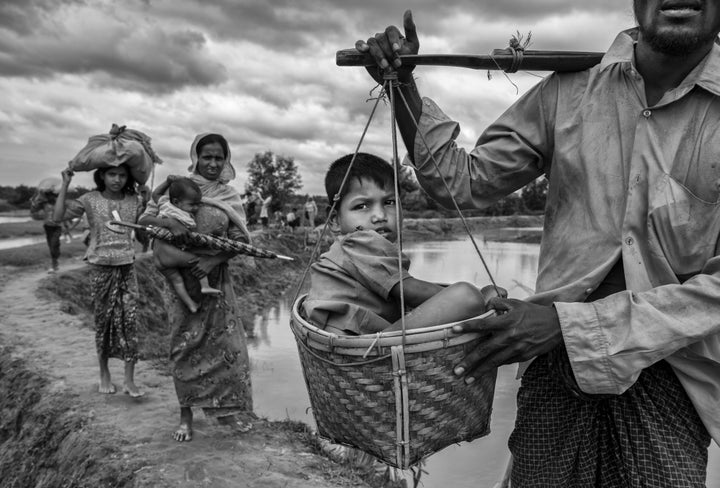 Volunteer, fundraise & donate
No matter where you live, there are opportunities to get involved in some capacity or another ― whether it's organizing a fundraiser, distributing fliers or collecting neighborhood donations while trick-or-treating this Halloween.
Organizations like Muslim Hands, a U.K.-based charity, will provide Rohingya volunteers with resources such as collection buckets, penny boxes, T-shirts and items for hosting charity dinners. Sign up here.
There are many humanitarian groups doing diligent work to help crisis-afflicted Rohingyas, and they need your support. Charity Navigator is a nonprofit website that evaluates charitable groups based on accountability, transparency and financial performance. Check out its refugee-focused charity ratings here.
"Rohingya families are arriving to the camps with nothing except the clothes on their backs," UNICEF spokesperson Joe English told HuffPost. "Even when they reach the relative safety of Bangladesh, their situation remains all too precarious."
Small contributions can go a long way, English noted: "A donation of $30 can provide a malnourished child with therapeutic food for a month, or help support 'child-friendly spaces' providing children affected with a safe place to play, learn and begin to rebuild their lives."
If possible, consider donating to any of the nonprofit organizations whose Rohingya campaigns are linked below:
International Campaign for the Rohingya
Popular in the Community