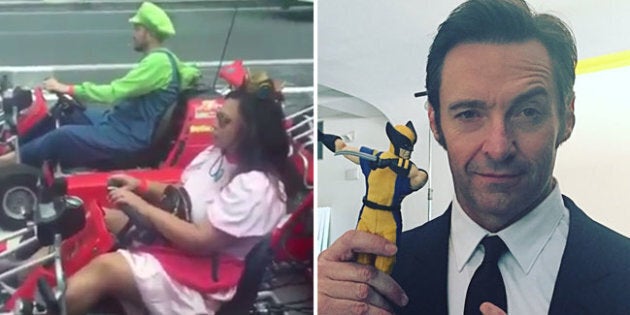 Hugh Jackman's use of social media is still entirely and exactly dad-like, with a blessed naivety and kindness that is so rare nowadays it's wonderfully refreshing.
Jackman is currently in Japan touring with his final outing as Wolverine with "Logan", and while sitting at a red light in traffic, the star spotted something that made his day -- and his reaction has made ours.
Turning in the car, Jackman was surprised to see a group on one of Japan's brilliant go-kart tours. "Mario Kart!!! Mario Kaaart", the actor kinda sang into the camera as he panned across a group of racers totally unaware how much joy they were bringing Wolverine himself.
The group were on one of Japan's MariCar tours, go-kart tours that range from two to three hours where you dress up in superhero outfits, or Mario Kart costumes (plummer mustaches not included), and drive around Japan.
Hopefully Hugh finds some time to jump in a kart because, who knows, they might have a Wolverine onesie in his size. Or maybe now that he's hanging up his claws with "Logan" marking his final "X-Men" movie, we might see Hugh in a gritty adaptation of Super Mario? We're keen.
Click below to subscribe to the Refresh podcast by HuffPost Australia on iTunes.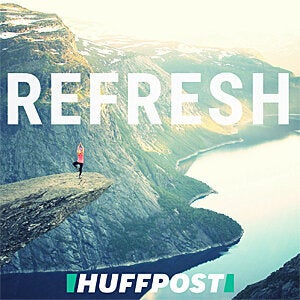 ALSO ON HUFFPOST AUSTRALIA