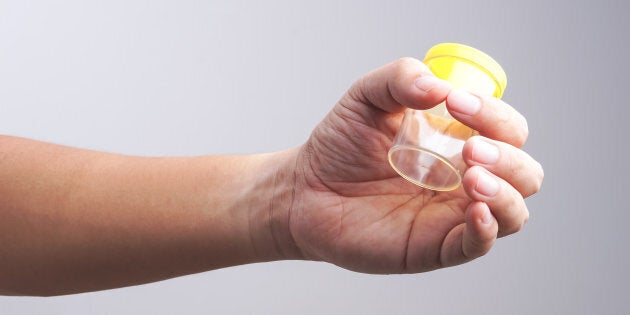 Humiliation and not help is what's in store for welfare recipients caught up in the Federal Government's trial drug testing scheme, charity and medical groups warn, as opposition to the controversial plan continues to mount.
Charity group St Vincent de Paul is warning welfare recipients risk being driven further into poverty by the 'humiliating' effects of drug testing and income management proposed by the Federal Government.
Over the past several days the Australian Medical Association (AMA), Royal Australian College of Physicians (RACP) and the charity The St Vincent's de Paul Society have voiced strong opposition to the plan to run trial drug tests on welfare recipients in NSW and Queensland.
"Drug testing people who receive income support is designed to humiliate and harass people, not help them," said Dr John Falzon, CEO of the St Vincent de Paul Society National Council.
"We are yet to see a single piece of expert evidence or medical advice to the contrary."
"It is not about penalising or stigmatising people who have a barrier to employment which is as serious as drug abuse," Porter has said.
But not everyone is convinced.
The Society's criticisms follow on from an announcement that the NSW area of Canterbury-Bankstown will be a trial site for the Government's mandatory drug-testing trial.
"Those battling addiction need support services and counselling, not humiliation and poverty," Falzon said.
"The proposed trial will stigmatise those who are relying on social security and drive those with addictions into further poverty."
It's a view backed by the Australian Medical Association (AMA) and the Royal Australasian College of Physicians (RACP).
AMA president Michael Gannon told The National Press Club that if he had to put a nasty star on the Government's last Budget, it would be on "this mean and non-evidence-based measure."
Gannon said it risks impairing a person's ability to get their life back on track if they're labeled a drug user.
"It simply won't work," he said.
"This is not an evidence-based measure which will not help. We don't expect people in most industries to have drug testing before they turn up to work.
"It's simply unfair and it already picks on an impaired and marginalised group. It's not evidence-based. It's not fair. And we stand against it."
RACP President of the Chapter of Addiction Medicine, Dr Adrian Reynolds, said the college wants to work with the Government to create more effective policy solutions for people battling drug and alcohol addiction.
But drug testing Australians on welfare is not the way to do it.
"Drug testing welfare recipients and removing their support won't connect them with the treatment and rehabilitation services they need," said Reynolds.
"This policy will fail and it will lead to poor health outcomes for this community."
The Australian Association of Social Workers has also labeled the plan as "flawed."
The Turnbull Government has said Logan was chosen because of a high incidence of drug use and it has existing support infrastructure for drug dependency and income management.
The Mayor of Logan City, Luke Smith, has complained he was not consulted, but the Prime Minister said it was a federal program, so it was not something to involve the local council.