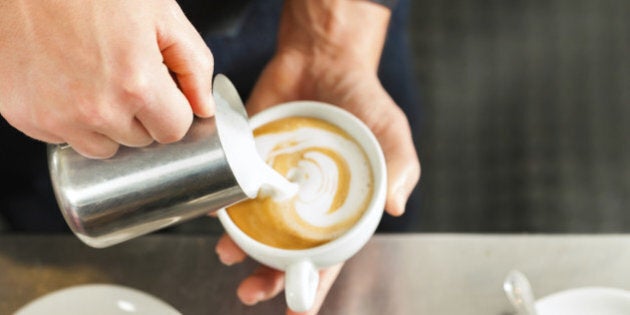 'Do you want my money or not?'
I can't tell you how many times I've said that under my breath, after another waiter has dished up bad service.
What is it with restaurants, cafes, and even retail stores, that good, friendly and customer service isn't priority number one? The customer is always right, and when they're wrong, they're still right.
I won't mention names to protect the far from innocent but ... That refurbished warehouse, turned cafe, is no longer a recipient of my pennies. If you have the temerity to interrupt the hairy 20-something cashier, with an order, duck!
"Excuse me, I'm not ready," he yelps.
How could anyone consider shopping at DJs or Myer anymore, when both retail monoliths have seemingly cut a swathe through the numbers of shop assistants they once employed. Entire floors are often minus humans, and when you do fossick for one, they're so flat out, you feel the need to apologise for interrupting them.
And even at restaurants that have the hide to double their margin on every last pea and lettuce leaf, you'd think by now, they'd realise that their scarce and arty fare, was not enough alone, to bring me back.
There are exceptions to the current rule... Customers are treated like VIPs at places such as Bunnings and McDonalds, probably because they can afford to spend money on staff training.
All I ask for is prompt service, polite manners and a smile. It's not much to ask for, and you'd think it'd be the first lesson taught by owners and managers to every new staffer.
So what's the cause of this customer service malaise?
I've got three theories... please feel free to reject or accept any or all of the following: Firstly, is it Generation Y's revenge on those who dare to luxuriate in front of them. After all, they've managed to perfect the art of luxuriating without deserving to. To them, Joe Hockey doesn't know what he's talking about; it still is the age of entitlement.
They reckon good service and leadership starts at the top. With so many financiers owning the big stores, cooks owning restaurants and arty types opening cafes in grungy laneways, could it be that their forte is their product, and not their personality?
And finally, I can trace this malaise to the new regime of payment in Australia. Earlier this year credit card signatures were out, pay wave was the new frontier. And with that, out went a huge chunk of tipping. My experience in the States, is that the greater the dependency on tips, the better the staff will be and have to be, at customer service. It's an inbuilt incentivised system and the Yanks have nailed it.
If any or all of those arguments are reasons for bad customer service, I'm not sure there's an answer to killing off the bad customer service virus.
But I have found a proven remedy from the streets of Paris. In 2002, after decades of criticism from tourists, over bad and even rude customer service throughout the French Capital, the City decided to embark on sticker campaign titled PARIS SMILE.
Those retail and dining stores who stuck the PARIS SMILE stickers on their front windows, were guaranteeing to their customers, that they had signed up to offer happy and helpful service with a smile.
For about two years customers noticed a difference and retailers who bought into the campaign, were rewarded with healthy trade. it worked a treat, until the novelty wore off.
It may not be a long-term solution. Those who own and run an Australian service outlet, have to have a genuine acceptance of the need to offer great customer service, before the penny will drop on the floor of the shop.
But in the meantime, how about we expedite the process a little, by rallying the industry in a sticker campaign for happy and helpful service with a smile? Call it Aussie Smile, or whatever slogan sits right.
But even without a considerable tipping regime like in the U.S., we can improve our service to customers.
I know they want my money, but they just have to start earning the right to have it.