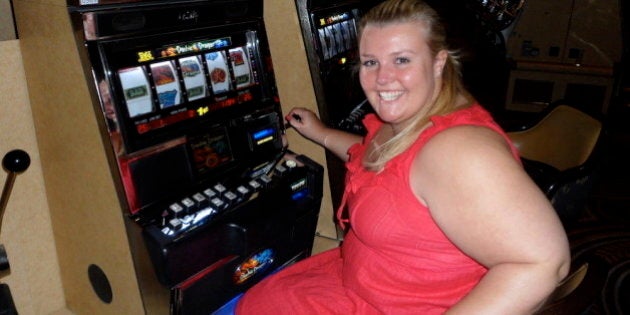 For 28 years of my life, I lived happily every day -- doing what I wanted and living each day like it was my last.
I was the life of the party, always having fun and enjoying myself. Nothing stopped me, not even my 127 kg body weight.
At 28 years old, I had grown to a whopping size 24-26. I was morbidly obese, but that wasn't new to me -- I had been overweight my entire life. But it wasn't until I realised my health was suffering that I decided to do something about my overall well-being and ever-growing body size.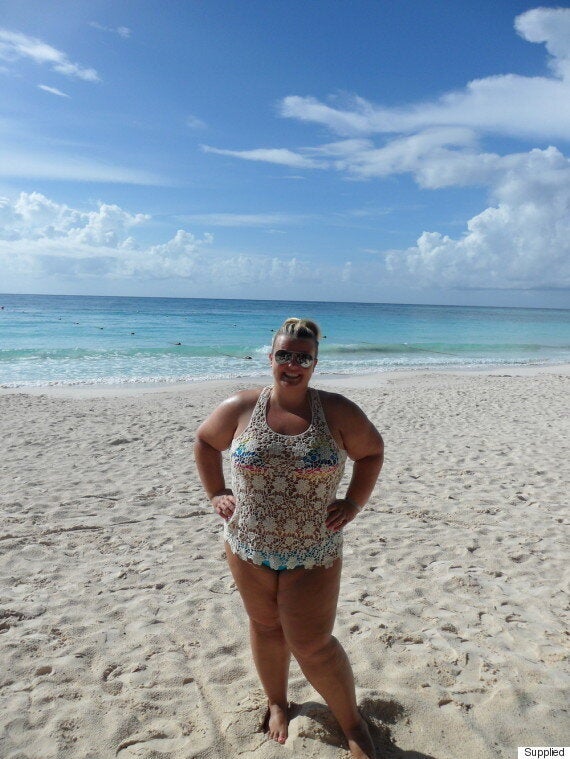 Carli weighed 127 kg in 2014.
In February 2014 I was living in London. I woke up one cold and rainy morning to a numb tingling sensation down the right side of my body, and pins and needles in my hip. I realised it was because of my sheer mass -- I was getting no circulation across my body while I slept.
My joints would ache throughout the day, throbbing headaches were a daily occurrence and I was falling asleep at my desk. I worked a 50-60-hour-a-week job, which was exhausting, and all I ever wanted to do in my free time was sit on the couch, watch TV and eat. I was consuming around 4000 calories per day -- over double the daily recommendation for a woman.
So it was that day in February that I decided to shift myself from the couch to my dusty old exercise bike in the corner of my lounge room and start cycling away to my favourite television programs. And from that day forward, I decided I could take control of my health and weight.
I realised I didn't have to be big my entire life, like I once thought. I made the commitment to myself to lose half my body-weight the good old-fashioned way -- through living the healthy life -- getting active, eating well, getting good nutrition, plenty of sleep and taking care of my well-being.
And that is exactly what I did.
I began working out for 10-20 minutes a day, then increased it to 40 minutes a day and so on, until the point where I was exercising twice a day because I purely enjoyed it. I had increased my fitness levels and introduced this new habit into my life.
Through all of this dedication, sticking to my goal and putting in the hard work -- with no gimmicks, fad diets or surgery -- I am pretty proud to say this year in February, exactly two years on, I hit my goal of losing 63.5 kg. I did it all on my own, with no help from anyone.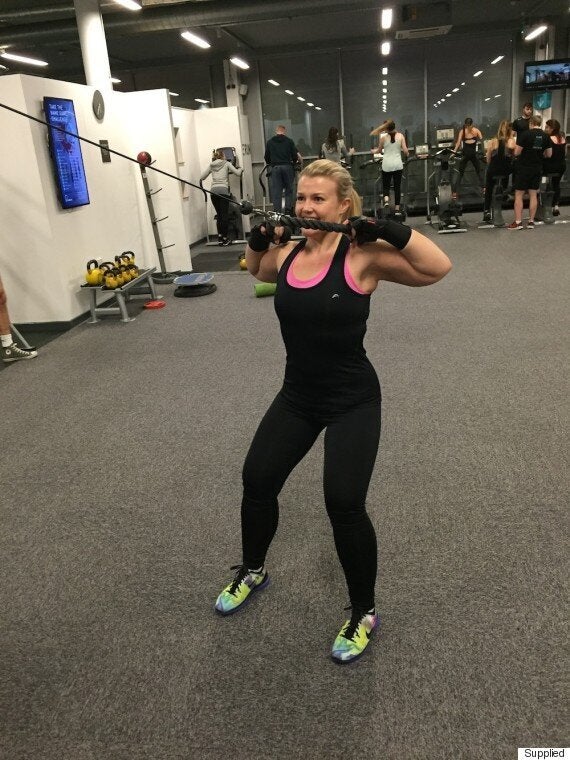 Carli lost 63.5 kg, half her body weight, in two years.
I started documenting my journey in mid 2015 through my Instagram blog @misscarlijay_healthyliving to motivate others to do the same. No matter how big or small your health, fitness or life goal may be, be persistent and consistent and you will get there.
See photos from Carli's weight-loss journey...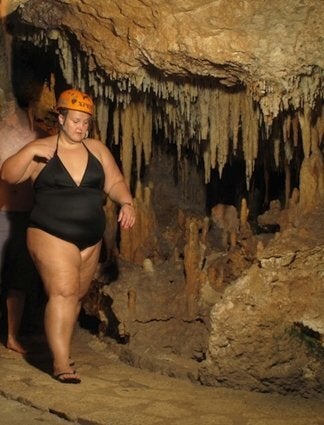 Carli Jay
This post first appeared on March 30, 2016.