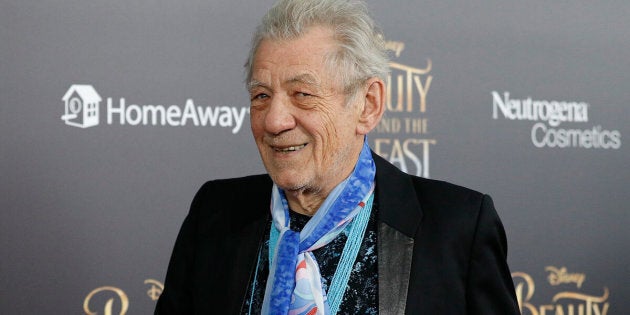 It's no secret we would have loved seeing Sir Ian McKellen take on the role of Dumbledore in the "Harry Potter" franchise (though, both the late Richard Harris and Michael Gambon were great), but actor revealed why he turned it down.
In an interview with BBC's Hardtalk, McKellen explained he was was on the list to take over after Harris' death, which happened before "The Chamber of Secrets" was released.
The "Lord of the Rings" actor admitted Harris had criticized his acting in the past, calling him "technically brilliant" but "hollow," which affected his decision not to join the fantasy franchise.
"When [Harris] died — he played Dumbledore, the wizard, [while] I played the real wizard [Gandalf], of course — when they called me up and said would I be interested in being in the 'Harry Potter' films, they didn't say what part," he said. "But I worked out what they were thinking. I couldn't take over the part from an actor who I'd known didn't approve of me."
McKellen has spoken of his disagreements with Harris before. In an interview published by contactmusic.com in 2004, McKellen reportedly said he had expressed interest in appearing in the "Harry Potter" films, but hadn't heard from producers about a role ― Dumbledore or otherwise.
At the time, he McKellen was already playing Gandalf in "LOTR," which Harris apparently wasn't so fond of. Harris was also reportedly upset about rumors McKellen would take over as Dumbledore.
That didn't seem to faze McKellen, though, who reportedly called Harris "a disappointed man because I had played Gandalf and he had to settle for Dumblewit. Or Dumblebore, I should say."