Those of you who caught last week's ad for Ian Thorpe's new business venture, 'Thorpedo Pool Cleaning', may have held some concerns for the Olympian.
Featuring a pouting, half-lit Thorpe with a breathy voice over murmuring 'water' in different languages (yes, really) more than a few of us wondered whether Thorpie had inhaled a little too much chlorine.
But never fear! A new 'ad' has been released and it turns out the whole thing is one massive joke (and very, very clever marketing ploy) courtesy of Optus.
In the new ad, filmed mockumentary-style, Thorpie shows us the ropes of his new business venture, currently operating with a single employee out of Thorpedo's garage.
"This is where I keep my Olympic Gold Medals and also, petty cash," he enthuses, showing a surprising gift for comic timing as well as an ability to well and truly take the mickey out of himself. (After all, his days of modelling pearl chokers aren't that far behind us.)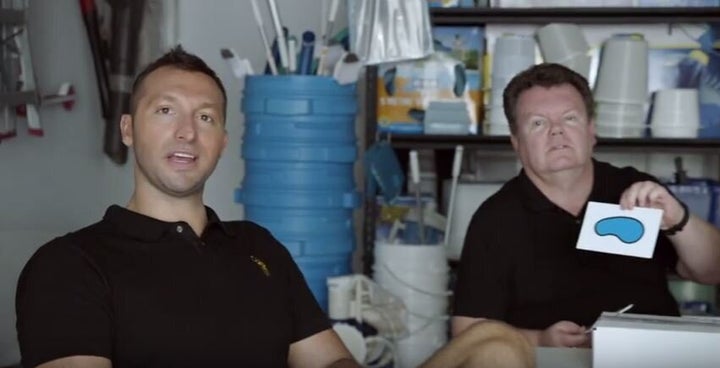 In a game of flip-cards, Thorpe demonstrates his extensive knowledge of pool shapes ("off centre figure of eight with a sidestep" is this reporter's personal favourite) before sharing exactly what his new job means to him.
"I think we forget how the majority of our bodies are made up of water," Thorpe tells the camera. "Being able to clean pools for people now, it's like I'm cleansing their soul."
Of course, the whole thing is a gimmick to push 'The Olympics for Small Business' -- a competition hosted by Optus in which four trips to Rio 2016 are up for grabs.
"It's a prize so good, ex-Olympian Ian Thorpe has started a small business to win it."
Well played, Thorp-tus. Well played.