In fact, you can do it faster than his partner Ryan Channing can swim 100 metres (which is less than a minute).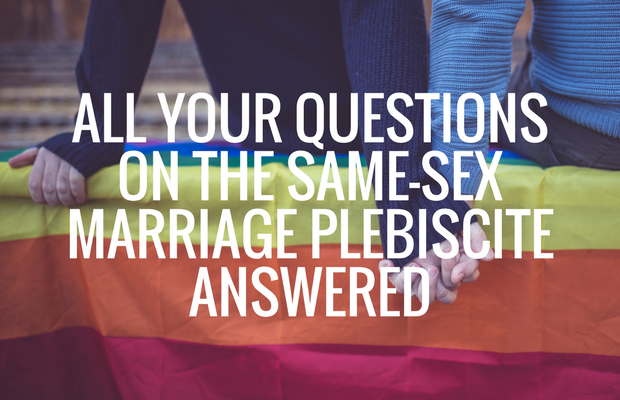 Given the enrolment process is as easy as confirming the details of your name, place of residence and an AEC verification code, it won't come as a surprise to know that Channing lost the challenge. But for him, there's more on the line than that.
"Every Australian should have the right to take the plunge with the person they love," he said.
After September 12, you will have several weeks to return the form to the ABS, with the final cut-off being 6pm on November 7.
Key Dates

Thursday, August 24 -- the cutoff to enroll to vote or update your enrollment details

Tuesday, September 12 -- voting forms start being sent out

Wednesday, October 11 -- requests to replace damaged or lost form closes

Friday, October 27 -- the date all Australians are strongly encouraged to return forms by

Tuesday, November 7 -- final deadline to return forms

Wednesday, November 15 -- survey results released
The form will ask just a single question, and will include a return paid envelope and instructions on how to complete it. So all you have to do is fill it out and post it back.
All the responses will be anonymous and the ballots will be destroyed within 60 days of the survey results being published on November 15.