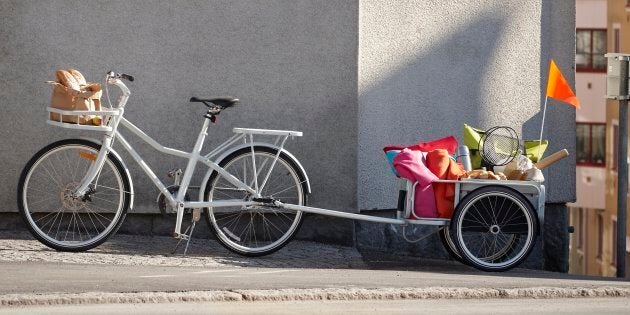 You go to IKEA to grab a stool and wind up taking home a colander, five packets of tea-lights and the kitchen sink (possibly literally), but buying a bike from the homewares retailer wasn't something you'd thought you could do, until now.
The much anticipated IKEA bike is now available in Australia as of Monday.
Positioned as 'an urban transport solution designed to help Australians support a more sustainable everyday lifestyle' the bike is made from aluminium and features a rust-resistant, maintenance free driving belt. The SLADDA (meaning 'skid sideways' in Swedish) comes with an impressive 25-year warranty on the frame (and 10 years on the belt drive).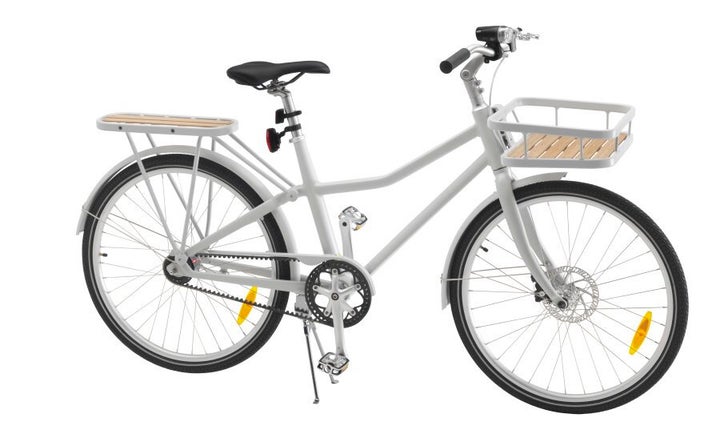 It wouldn't be IKEA if it didn't need assembling, so the bicycle is 'semi-flat packed', and we are promised it only takes approximately 30 minutes to put together.
A range of accessories are also be available (front and rear storage racks, a trailer and bag) so you really can work the bike into your life, even when you have stuff to carry.
"We are incredibly excited to celebrate the arrival of SLADDA to Australian stores. IKEA recognise the ever-changing urban environments around the world, and the growing desire for convenient, cost-effective and efficient modes of transport. Beautifully designed and made to withstand everyday life in a sustainable manner, SLADDA offers the perfect transportation solution," Richard Wilson, Sustainability Manager at IKEA Australia said in a brand statement.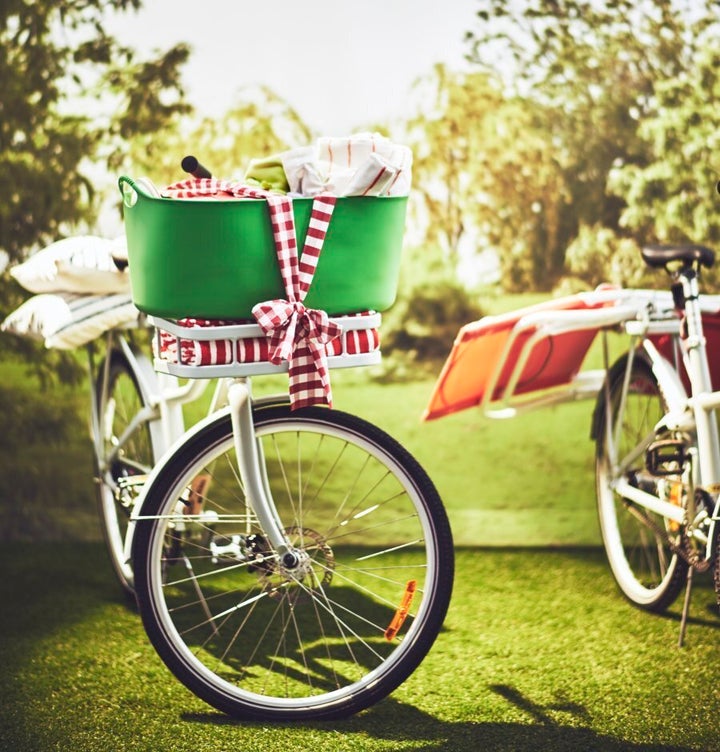 The SLADDA isn't cheap -- it's $799 or $649 for IKEA Family members (and the price includes lights). Though IKEA make a good point when you break down the cost compared to other forms of transport.
The cost of a SLADDA is equivalent to an average monthly train fare of $182 over just 3.5 months.
A SLADDA will be paid for within just 1.5 months when saving the average monthly parking fees of $433 in the Sydney city centre.
Don't forget your helmet!
Click below to follow HuffPost Australia on Snapchat!