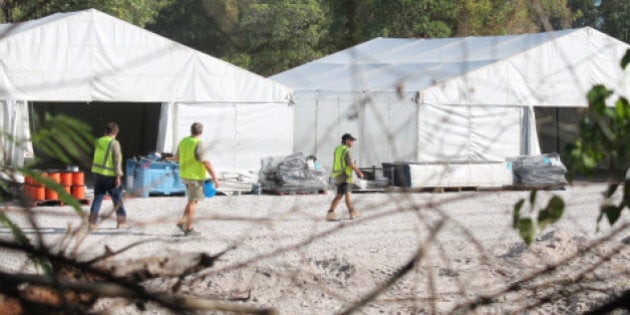 Another 267 refugees may soon be on their way to immigration detention on Nauru, but while the Australian government is sending them there, it is also giving them incentives to leave the island and return home or to a third country.
He told host Barrie Cassidy, according to a transcript of the interview released by his office:
"We are providing every incentive to the people on Nauru to go back to their country of origin. We're providing them with considerable incentives and assistance to do that. We're providing them with incentives to settle in other countries."
But what are these incentives?
The Department of Immigration and Border Protection told The Huffington Post Australia in a statement that the Government of Nauru's Refugee Status Determination program gives asylum seekers on Nauru travel assistance "to return home as well as to re-establish themselves following the return".
"142 asylum seekers have voluntarily departed Nauru with returns assistance since September 2012," the department said.
"To date, all departures with returns assistance have returned to a country-of-origin, being to India, Iran, Iraq, Pakistan, Sri Lanka and Vietnam."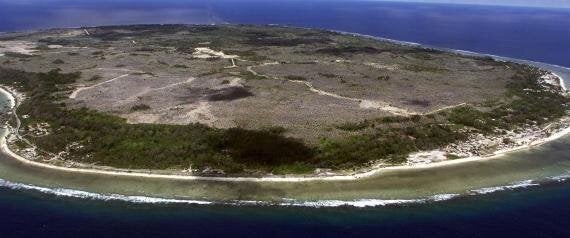 The island of Nauru (file pic)
Refugees have the option of being settled in Nauru for up to 10 years, or can opt to permanently settle in Cambodia. To date, the department says five refugees have taken the Cambodia option, with Cambodia said to have "committed to an arrangement that provides refugees with the support they need to begin new lives".
The department also said assistance comes from the International Organisation for Migration (IOM), with a "Rapid Departure Assistance programme" providing transport back to their home country, travel documents, plane tickets, "a small cash allowance" and counselling when they return home. The IOM also provides "reintegration assistance", which is said to comprise "in kind and/or cash to support income generating activities in-country".
The Department of Immigration and Border Protection said "this assistance is available to all asylum seekers".
"Information about this assistance is available through either IOM or departmental staff in Nauru and is well understood by asylum seekers."
On its website, the IOM said it had provided four refugees from Nauru with assistance in Cambodia, including "intensive Khmer language and cultural and social orientation". The IOM said its resettlement services would be provided for up to 12 months, including health insurance "commensurate with local community standards" for up to five years. The IOM also said it would provide "language training, cultural and social orientation, education services, health services and employment services".
"Australia is committed to supporting Nauru to find permanent settlement options for those found to be in need of protection."