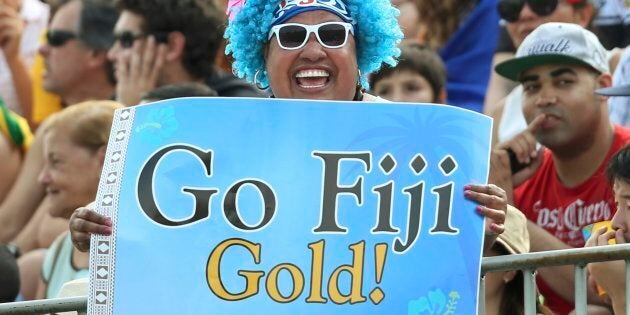 Fiji has just won the Rio 2016 Olympics rugby sevens -- the first Olympic medal of any colour for the small Pacific Ocean island nation. Hey if you're going to start, you might as well start at the top.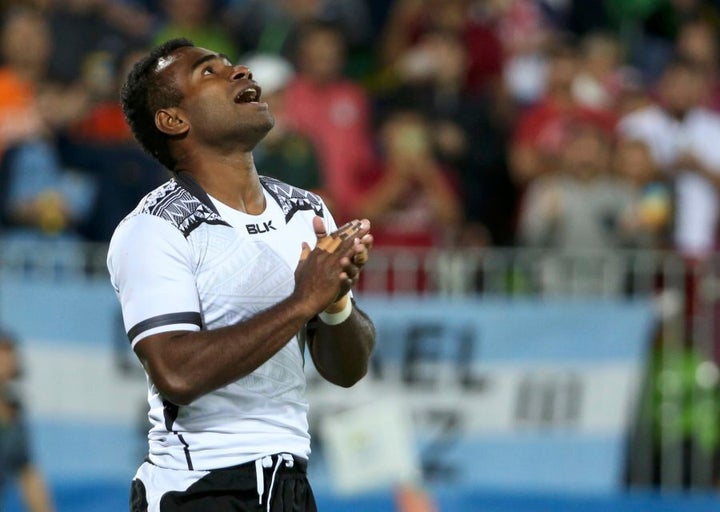 The even better thing than all that? The atmosphere inside the stadium. The rugby sevens stadium in Rio has had just about the best atmosphere of any venue.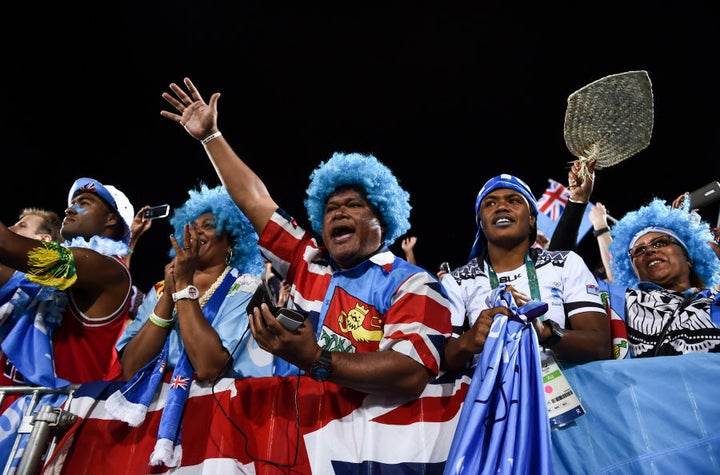 It's been a nonstop party, with hordes of parochial fans gathered together in blocs, singing and chanting and wearing all manner of silly stuff and generally having an incredibly good time.
Oh yeah, the Olympics being fun. That's what they're for, right?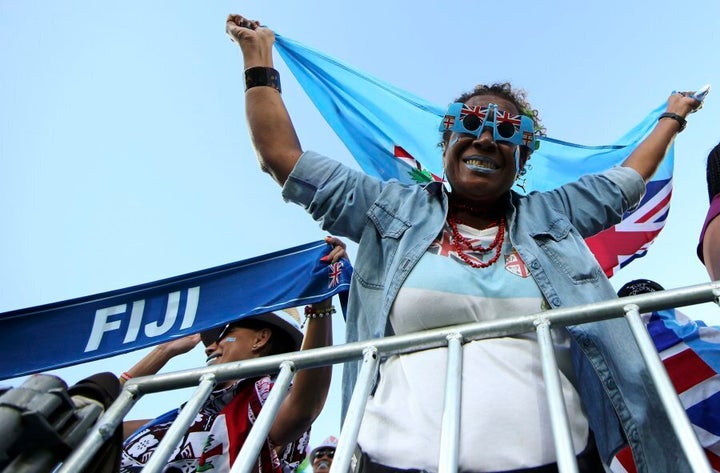 The atmosphere wasn't bad back home in Fiji either.
From the opening kick-off, the Fijian players spun the ball wide and ran around England, rather than through them. They scored within two minutes. They scored again within four. It was 29-0 nil at halftime and all over as a serious contest.
That's when the party really cranked into gear.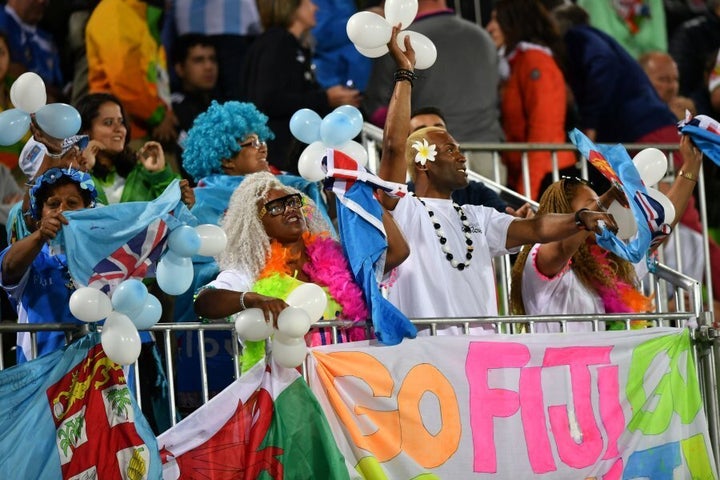 Fiji has dominated the sport of rugby sevens for years. They won the world rugby sevens series this year, so everyone pretty much expected them to win in Rio. But that only made thing their dominance in the final more exciting. Stress can ruin a party, after all.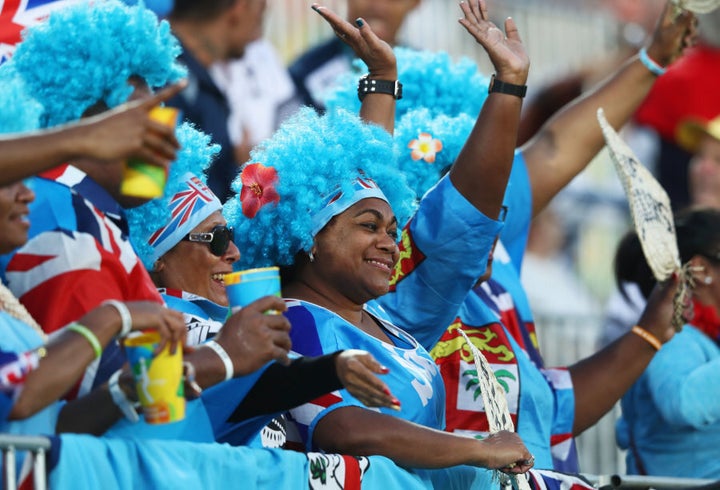 The rugby sevens tournament was a celebration of free-flowing sport from day one to the last second of the final. Not a minute of any match has been boring. Sevens rugby is bound to be back in Tokyo.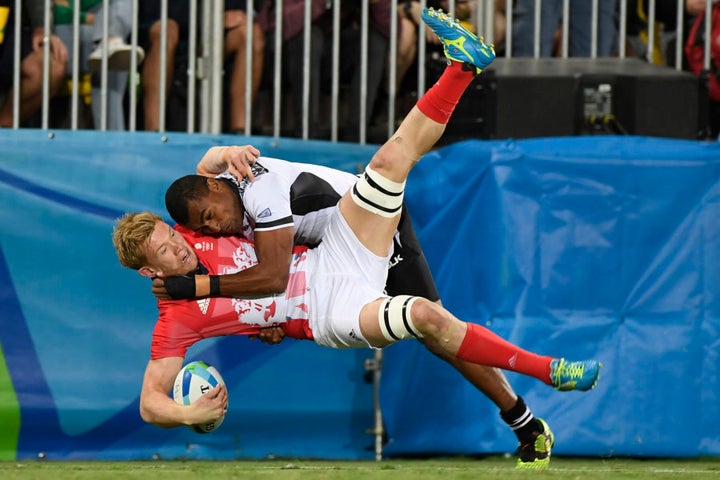 Australia won the women's tournament in dazzling style. And when we got to the pointy end of the men's competition, Fiji were bigger than Great Britain, faster than great Britain, more exciting to watch than Great Britain and generally just greater than Great Britain.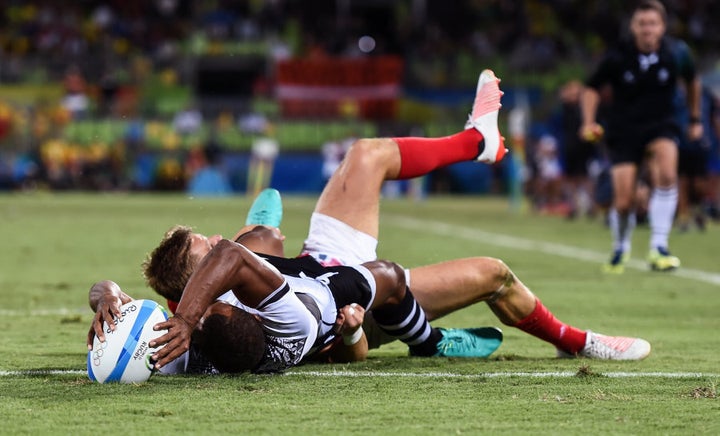 And they did it all without Jarryd Hayne too, the high profile Australian rugby league and NFL star who tried but failed to make their Olympic squad. Fiji is a team united: no blow-ins required, thanks very much.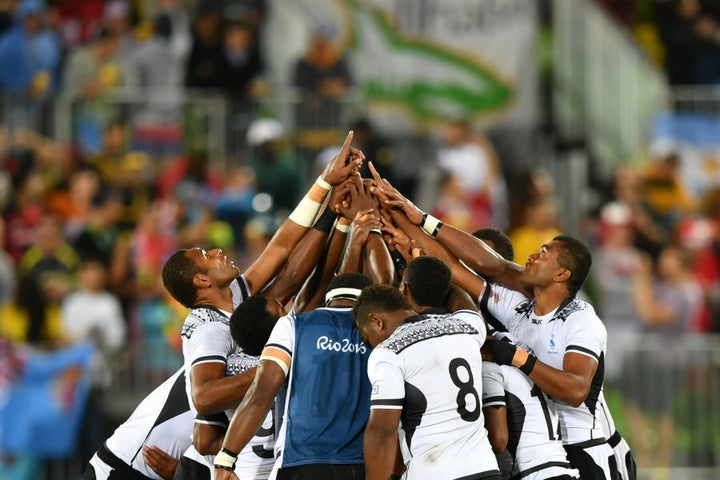 The final score was Awesomeness 100, Everybody Else 0. The actual scoreboard? It read Fiji 43 Great Britain 7. Which made everyone feel really warm inside. Especially the residents of a nation of just 900,000 people who've never won much, anywhere, ever.
And after victory? No gloating or fist pumping. Just prayer.