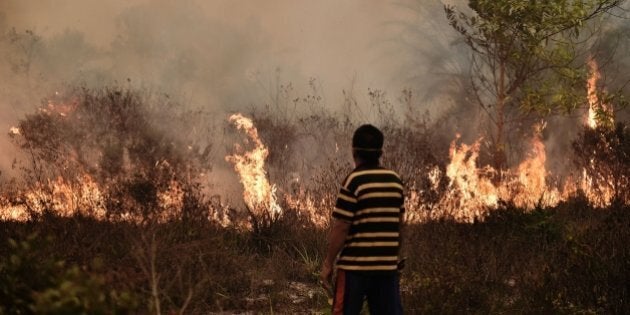 Millions of acres of pristine, irreplaceable and invaluable Indonesian forest has been reduced to smouldering blackened ash, as 100,000 fires rage through the island region.
The sheer size and scale of the fire crisis is difficult to properly comprehend. Some of these fires have been burning since August, torching forest eons old and blanketing Papua, Singapore, Kuala Lumpur and countless islands of Indonesia in thick grey hazy smoke.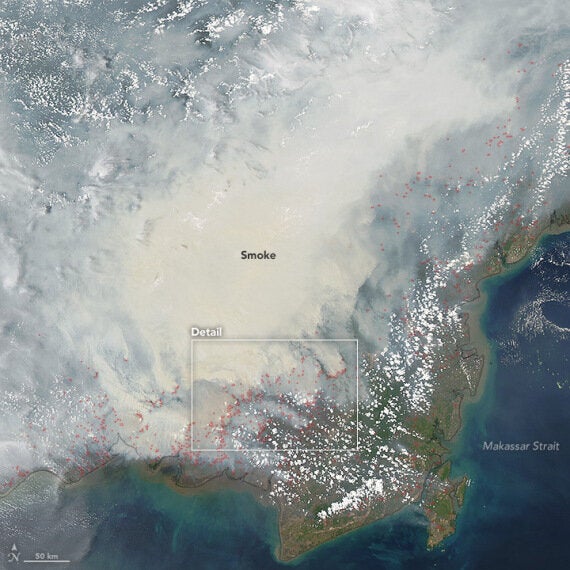 But how does a region suffer 127,000 fires? And how have these fires in Indonesia, our closest major neighbour, gone basically unnoticed in Australia?
Basically, because money.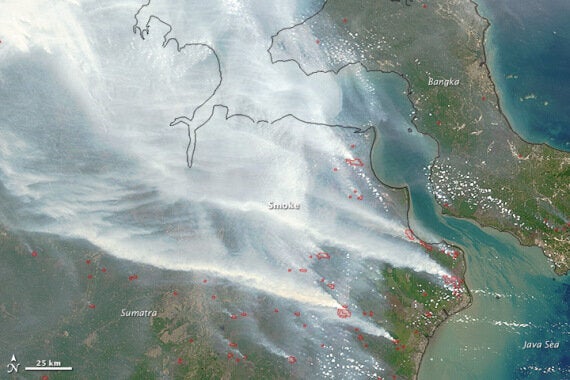 Indonesia is the world's largest producer of palm oil. To plant great swathes of timber trees and palm oil-producing crops, Indonesian plantation companies clear huge expanses of land. The best way to quickly and cheaply clear huge tracts of dense jungle and thick forest? Burn it.
Plantation companies in Indonesia simply set fire to trees, waiting till the fire burns itself out then racing through the blackened undergrowth to plant their crops. These fires are set each year by plantation companies, seeing huge plumes of smoke and haze settle in over the region, but this year has been slightly different.
The companies have cut canals and dried out the peat, the decaying vegetation matter on or under the forest floor, turning a valuable part of the ecosystem into a veritable tinderbox for fire. Coupled with El Nino climate factors, the fires met with the dried peat to spark a firestorm the likes of which have not been seen in Indonesia for some 20 years.
The fires have also gone underground, burning and smouldering in the subterranean peat; these fires are all but impossible to extinguish and will burn almost endlessly, unable to be reached by rains or monsoon.
Burning peat can also release hundreds of times as much carbon as a regular forest fire. Greenpeace describe the Indonesian situation as a "carbon bomb."
While welcome rain has dramatically reduced the number of serious fires, and firefighters begin to get the remainder under control, world environmental agencies are calling on Indonesia to institute better frameworks and protections to ensure such a crisis does not take hold again.
The World Resources Institute has recommended the country enact systems to encourage farmers to use more sustainable harvesting techniques, and to reform the system of licences to clear forest land.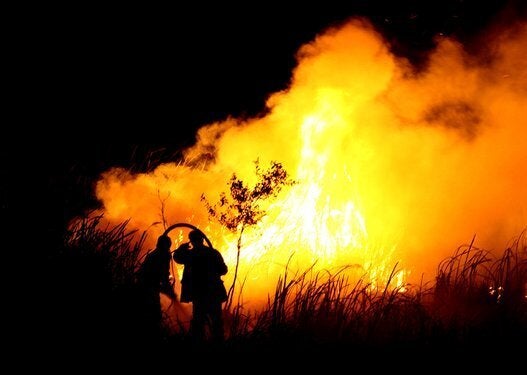 Indonesian Forest Fires